Hosting Checker
Enter a Domain Name to Track its Hosting Service Provider, WHOIS Owner and DNS Server
Features
Track Web Host of Domain
Identify the hosting service provider of any domain and find all about its subscription plans
Find Server Location
Geo-locate the hosting server to track its address, city, and location on the map
One-click WHOIS Lookup
Access the Domain WHOIS Checker to discover all the information about a domain
ETTVI's Hosting Checker
Track and discover the web host of any website!
ETTVI's Hosting Checker is a multi-featured tool - it tells you all about a domain and its hosting service.
Enter your domain in the search bar of ETTVI's Website Hosting Checker to know about its hosting provider, name servers, and server location.
You know what - our tool not only tracks the host of a website but lets you know everything about a domain including its DNS and WHOIS details as well.
Go ahead to know how you can use our Hosting Provider Checker for free.
How to Use ETTVI's Hosting Checker?
Enter the URL of the website in the search bar and click "check".
Following your command, ETTVI;'s web hosting checker will run and display the website preview and the following information:
Hosting Service Provider

Name Servers

DNS Provider

WHOIS Details

Registration Date

Expiry Date

Current Address

Current City

Current Time Zone

Postal Code

Location on Map
Note: Click on the WHOIS to access ETTVI's Domain WHOIS Checker and get to know all about the given domain.
Importance of Domain Hosting Service
The web hosting services enable the availability of web resources on the internet. In simple words, the internet users can access a website only if it is connected to a host.
Therefore, in order to build and manage a website, you need a web hosting service.
The goal of a good hosting service provider is to ensure a great user experience, better site performance, and high-level data security.
You should know all about your hosting service provider including:
name servers

registration & expiry details

location
If you don't know which hosting service would be best for your domain or even if you want to know all about your current hosting service provider then leverage our Domain Host Checker.
ETTVI enables you to check the host details of any domain to find the most powerful hosting service provider for your website.
Why Use ETTVI's Hosting Checker Tool?
Every webmaster prefers the websites with fastest loading speed, highest uptime, and tighter security - a good hosting service confers all this to a website.
If you have found a good website and want to know who is hosting this site & where - then all you need is a hosting checking tool.
You can use our Hosting Checker to track all the information about the hosting service provider of any domain.
Keep in mind that - our Hosting Provider Checker is an advanced SEO tool that not only finds the details of domain host but highlights other crucial details as well.
With our Hosting Checker, you can analyze a domain and find out:
Who is its Hosting Provider?

Who is its Name Server?

Who is the DNS Provider?

What are the WHOIS Details?

When was it Registered?

When will it Expire?

What is the Current Address?

Which is the Current City?

What is the Postal Code?

What is the Current Time Zone?

What is the Map Location?
Typically, the many online hosting checking tools are unable to fetch any information other than the server details. However, our tool is specifically developed to tell you all about a domain including the domain Domain WHOIS, DNS, and server whereabouts.
Track any hosting service provider and domain details with our efficient and advanced hosting checker.
Reviews
"Honestly, I always prefer using ettvi's tools and likewise, whenever required, I use The Hosting Checker to grab a hold of the hosting and domain details of any website. It's really reliable and efficient. "
Inej Kaif
"What an amazing and advanced-level hosting checker. It works very ideally to fetch all the required details of a website hosting service provider. Plus point is - it highlights almost every important thing about a domain. 100% recommended. "
Robert Holland
"You all must make use of this advanced and user-friendly tool to track & compare the hosting service providers. It's really a must-have tool for webmasters."
Tom Hanks
"I am glad that I found this tool. It is very helpful and useful for finding the best hosting service provider. 100% quick & reliable."
Andrew Paul
"I would rate this hosting checker 9 on the scale of 10. It never disappoints and fetches all the required details within a second - for free and without error. Surely recommended."
Melissa Argent
Frequently Ask Questions
The web hosting service can be defined as the type of Internet hosting service which makes the websites accessible on the internet (via the world wide web).
The hosting checker enables the users to find out who is hosting their website. access a hosting checking tool to know about the hosting details of any websites. A web hosting service provider is a type of online business that offers website owners the technologies and services needed to make the website or web page available for viewing on the World Wide Web.
ETTVI's Free Hosting Checker serves as the best:
Host Status Checker

Hosting Location Checker

Hosting Details Checker

Hosting Website Checker

Hostname Checker

Domain WHOIS Checker

Domain DNS Checker
Yes. The hosting service is very crucial for the SEO because site performance, speed, and security altogether plays a vital role in the ranking of a website. Without having a good hosting service, no website can make a room on the top of SERPs.
You should go for the hosting service which ensures fastest site speed, high-level security. 100% uptime, reliability, and affordability all together. Hostinger Domain Checker, Godaddy, Bluehost, and Namecheap are some of the reliable hosting service companies.
Yes. People from all over the world can access and use our Host Checker Online for free.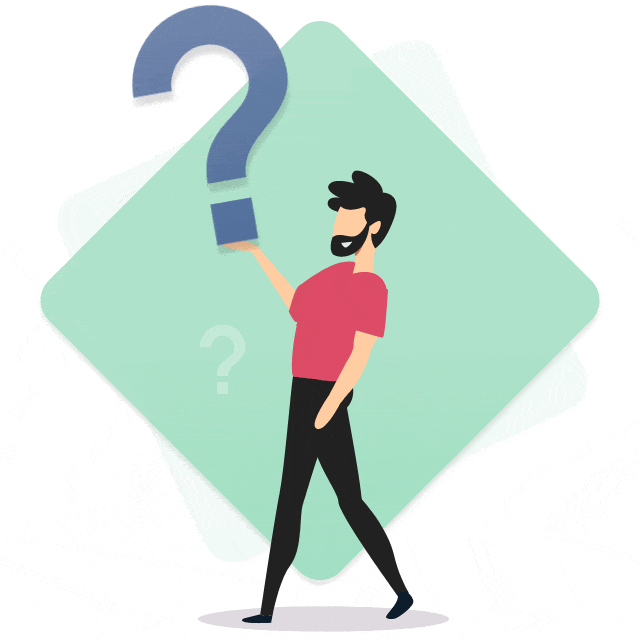 Stay up to date in the email world.
Subscribe for weekly emails with curated articles, guides, and videos to enhance your tactics.