Link Analyzer
Run In-Depth Link Audit to Save Crawl Budget of Your Site!
Features
Audit Your Website Links
Analyze your link profile to track internal and external links in real-time
Monitor Your Crawl Budget
Identify the unnecessary do-follow outbound links to save your crawl budget
Download Link Audit Report
Export the results as a CSV file to save the link audit report for later use
ETTVI's Link Analyzer Tool
Link Analyzer is a free useful tool that will scan your website and find all the internal & external links that appear on the web page that you entered. Too many external dofollow can harm your site's seo but don't worry you can identify those links with ETTVI's link analyzer tool in no time.
Link Analyzer Tool uses an efficient crawler that works accurately and fast - So, this free tool can be used for regular in-depth link audits.
By using this tool you can keep track of which urls can be followed by crawlers and which urls not. That will be very handy in SEO and you can export an excel report of all the links.
How to Use ETTVI's Link Analyzer?
Enter URL in Input:
Firstly, copy the url of the specific webpage that you want to scan and paste the link in the input field of ETTVI's Link Analyzer Tool.
Click "Check" Button:
Make sure that you paste the exact same url that you want to be scanned. If yes then click on the "Check" button or just hit enter on your keyboard. The output will show you in seconds - So, no need to wait for a lot.
Results:
As an output you will get a lot of things that will be useful for your SEO aur link audit. Here are the followings things that you will get:
Link Counter
The first thing you will see is the link counter. Link counter consists of Total Links, Internal Links, External Links and Nofollow Links. Aftering seeing this counter you will have a rough idea whether your page is healthy or not.
Internal Links
Internal Links is a type of link that is given from one webpage to another webpage of the same sites; it is also called inbound and internal linking. It is very beneficial for SEO and user experience both but irrelevant internal linking can harm your site ranking.
There will be a list of all the internal links that exist on the page with dofollow and nofollow tag.
External Links
External Links are those links that are given from one webpage to another web pages of different websites. Too many external dofollow links can be dangerous but using nofollow tags on external links is no big deal.
There will be a list of all the external links that exist on the specific webpage that you entered with nofollow and dofollow tag.
Raw Links
In this section, you will get a list of internal & external links that you can directly copy from here - Just select the urls that you want to copy and press "CTRL + C" or right click and click on copy.
Export Urls
If you want this report in an excel sheet then you just need to scroll down and click on "Export Urls" - The downloading will start shortly.
Try New Url
If you want to continue your audit and scan another url then just click on "Try New Url" - All the procedures remain the same for other urls.
Links, Search Engine and Indexing
Internal Links
Internal links are links that are given from one page to another page of the same websites. Google officially accepts that its crawlers follow internal links to find new web pages of the site.
Your internal links need to dofollow and be relevant - Relevant internal links can be a ranking factor. On the other hand, irrelevant links hurt site seo. Internal Linking can fast your indexing process and increase user experience.
External Links
External Links are links that are given from one webpage to another webpage of different websites. Too many dofollow external links can be dangerous because they can disturb your crawl budget that can cause indexing problems. Plus, giving dofollow links to low quality resources can also damage your web page ranking. So, your external links should be marked as nofollow.
Reviews
"I recently got an indexing problem on my site. This is the first time I have used this tool and found that all my external links are dofollow - Which is disturbing my crawl budget. I just fixed those and hoped for best results."
WILSON TAYLOR
"I run an indexpath audit every week to keep my site healthy but the previous tool i was using started taking a fee and i can't afford that. So, I am starting to use this tool. It is very useful for me."
MORRIS ROGERS
"I need to check dofollow links on a page but I was tired of checking manually. I used this tool and I am very satisfied because I just needed to enter the url of a specific page."
REED COOK
"I want to rate it is 9/10 for their easy to use interface of the tool and accurate results of Link Analyzer tool."
Sebastian Stan
"I can't afford to pay 100 of dollars to pay for tools on monthly basis - So, i want to thankyou to ETTVI to make such great tools and providing for free."
MURPHY BAILEY
Frequently Ask Questions
Link Analyzer is an online web based tool by ETTVI to crawl complete web pages and identify internal and external links. It's a simple but powerful tool that is very useful in link audit and in lot of scenarios.
Checking links on the site manually consumes a lot of time - So, you can use ETTVI's Links Analyzer tool. This tool will give you a complete internal and external link profile of the webpage that you specified - Just enter the url in the input field and hit enter.
You can check manually by inspecting it but checking every single link manually wastes your precious time or you can just use any link analyzer tool like ETTVI's.
You just need to paste the url in ETTVI's Link Analyzer tool and hit enter - Now, scroll down to external link here you will find all the external links that exist on the webpage along with dofollow and nofollow tag.
No, unlike other tools ETTVI is providing all tools without any charges or fee. You don't need to pay anything for using our tools.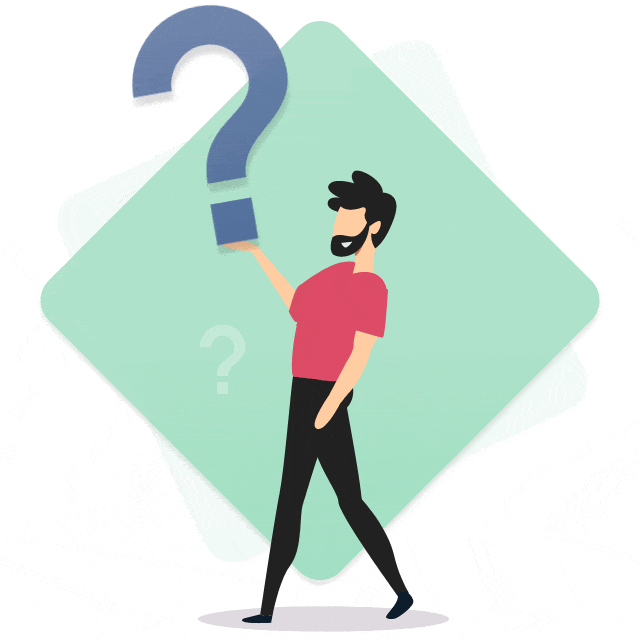 Stay up to date in the email world.
Subscribe for weekly emails with curated articles, guides, and videos to enhance your tactics.