Free JPG to PNG Converter
No more blurry images—convert your JPG files to PNG with ease!
Preview
Features
User-friendly Interface
Faster Conversion
Quality Enhancement
Convert JPG to PNG Online
ETTVI has developed a powerful tool that allows you to convert JPG image files to PNG format—in a matter of seconds. It has a user-friendly interface that makes it easier for even non-technical users to convert JPG images to PNG files. Anyone can convert multiple JPG files to PNG format in one attempt, saving your time and effort.
Since ETTVI's JPG to PNG Converter is based on advanced algorithms, it switches between file formats without any affect on image resolution or clarity. During the conversion process, it applies compression and color depth optimization techniques to ensure that the output PNG file is of the highest possible quality—while reducing the file size.
ETTVI's JPG to PNG Converter Tool is built with cross-platform compatibility in mind—supporting multiple operating systems such as Windows, Mac, and Linux. It is effecient enough to be suitable for use by individuals, professionals, and businesses alike. There's no need to buy any premium subscription to convert from JPG to PNG.
How to Use ETTVI's JPG to PNG Converter?
Follow these simple steps to convert JPG to PNG online with ETTVI's tool:
STEP 1 - Upload JPG File
Navigate to ETTVI's JPG to PNG Converter tool via https://ettvi.com/jpg-to-png. Click on the "Choose File" to select the JPG file you want to convert from your computer. You can also "Drag and Drop" or "Paste" the JPG file as required.
STEP 2 - Run ETTVI's Tool
Once the JPG file has been uploaded, click on the "Convert" to start the conversion process. ETTVI's tool will convert the JPG file to PNG format using its advanced conversion algorithms along with compression and optimization techniques.
STEP 3 - Download PNG File
Wait for a few moments until ETTVI's JPG to PNG online converter completes the conversion process and provides you the final output file. Once your PNG file is displayed on the screen, you can click on "Download" to save it for later use.
Why Convert From JPG to PNG?
Whenever you need to preserve the quality and detail of your images, or create images with transparency amd varying levels of opacity, then converting from JPG to PNG is the way to go.
Lossless Compression: PNG is a lossless compression format, unlike JPG. This means that it retains all of the original image data during compression. So, PNG is an ideal format for quality-oriented images such as logos.
More Transparency: PNG format is better to create images with transparent backgrounds. This is useful for web design and graphics, as it allows you to overlay images on top of each other without any visible background.
Alpha Channel: PNG also supports an alpha channel, which allows you to specify the opacity of individual pixels in any image. This is useful for creating soft edges, shadows, and other effects that needs varying levels of transparency.
Higher Color Depth: PNG supports up to 24-bit color depth, which allows for a much wider range of colors and shades than the 8-bit color depth supported by JPG. This makes PNG ideal for images that require a high degree of color accuracy and detail.
Reviews
"This tool makes searching for similar images so easy. It takes only a few seconds to track all the images similar to the one I upload in its directory. It's really amazing how fastly and perfectly this tool works. 100% recommended."
Peter Rollins
"Good and satisfactory results. You must give this tool a try to find similar images without putting so much effort, and wasting time. It takes a moment to display visuals that are similar and relevant to the given sample. Really worth-appreciating, and recommended."
Damaris Zhang
"This tool really works well and smartly. It is so easy to use, and gives authentic results. You must use it to locate and discover any image with a single query. Totally recommended."
Andrew Simons
"What a useful tool! It is so easy to find similar images from any search engine. Kudos to the developers of this tool! It really works the best. No lagging and zero errors. 100% recommended."
Charlotte BELL
"It's so good to have a similar image finder with no delayed response. This tool is best as it processes the given data so fastly and fetches the desired results in less than a minute. 100% satisfactory and recommended. "
MURPHY BAILEY
Frequently Ask Questions
Yes, ETTVI's JPG to PNG Converter uses advanced algorithms and optimization techniques to maintain the original image quality during the conversion process.
The conversion time for a JPG file to PNG format using ETTVI's tool depends on the file size, image resolution, and processing power of your computer or device. Overall, it would take only a few seconds.
Yes, ETTVI's JPG to PNG Converter allows batch conversion of multiple JPG files to PNG format simultaneously, saving time and effort.
Yes, ETTVI's JPG to PNG Converter is safe to use. Your office data data and files will be kept secure and private because we priortize nothing more than your privacy and ease.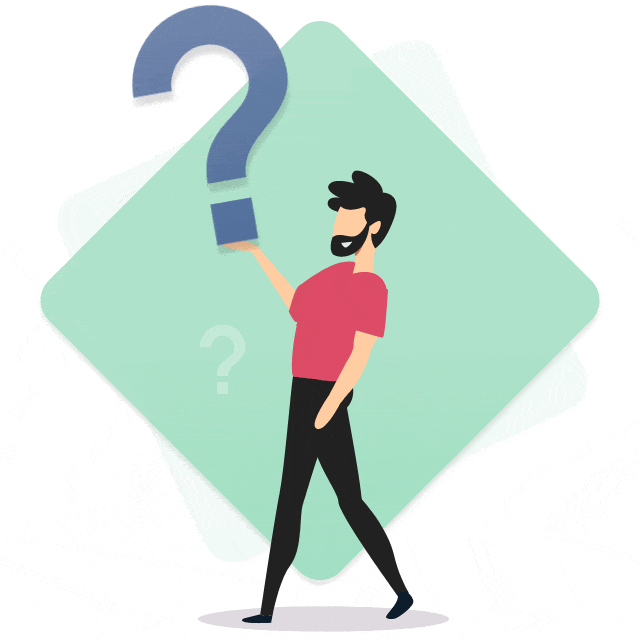 Stay up to date in the email world.
Subscribe for weekly emails with curated articles, guides, and videos to enhance your tactics.