XML Sitemap Generator
First Free Online SEO Tool to Generate Category-specific XML Sitemaps For Any Website
Features
Create Category-specific Sitemaps
Generate separate XML files for website categories, pages, posts, images, and tags
Customize XML Sitemap
Specify the crawl priority and set the change frequency to configure a custom sitemap
One-click Export
Download the customized XML sitemap to upload on your website without any hassle
ETTVI's XML Sitemap Generator
Create a default or category-specific sitemap to log your website URLs in a structured manner in real-time. Leverage ETTVI's XML Generator to highlight significant information about your links and make it easier for the search engine crawlers to understand your web content.
ETTVI's XML Sitemap Generator is the first ever online SEO tool which features advanced-level functionalities to generate a separate sitemap for website categories, pages, posts, images, and tags. It individually specifies the crawl priority and change frequency of each web resource.
The webmasters can easily utilize ETTVI's XML Sitemap Creator to enlist and organize the important web resources in a file which a search engine spider views to crawl a website more effectively.
Create unlimited XML Sitemaps with ETTVI's Sitemap Generator for free of cost.
Why Use ETTVI's XML Sitemap Generator?
Sitemap.xml is a file present in the root directory to help webmasters to tell search engines about all urls that exist on the website available for crawling. A Sitemap give a complete structure of the website to search engine.
Sitemap.xml makes the indexing process fast and ensures that all the urls discovered by search engines are crawled. If you don't make a sitemap then it will be very difficult for search engines to find those urls that are not linked to any webpage. You can also prioritize crawling of web pages in sitemap.
Take advantage of ETTVI's XML Sitemap Generator to determine the crawl priority for each resource to indicate their importance to the crawler and set the change frequency to highlight how often the content of the specified resource or directory will be updated.
Suppose if your site has thousands of web pages and you want to make a sitemap of them but it takes lots of eternities to complete that sitemap. So, you can use a generator to save time like ETTVI's XML Sitemap Generator Tool. It allows you to create sitemap.xml for your sitemap in seconds - Just enter the url and hit enter. Unlike other tools there is not any limit on ETTVI's Generator - You don't have to worry about your pages and it's totally free.
Importance of XML Sitemap Generator
Technically, XML can be described as an Extensible Markup Language (XML). An XML file is an XML-based file type, which is read by search engines and other programs that preprocess data, such as feed readers. Simple put, a Sitemap XML is a way for Google and other major search engines to crawl your website with greater ease while providing Google and the other search engines with better information about your website.
This listing allows you to provide additional information about each URL by including additional elements within it including a structured format that allows you to list the URLs of the site.
These include information such as
The last time this page was updated was

If it changes frequently, how frequently does it change

The relationship between it and other URLs on the site

How important it is to the overall site, the level at which it is used, etc.
Why are XML Sitemaps so important
XML maps can aid search engines in crawling your site more intelligently since they offer additional information about your pages. An effective Sitemap functions as a map that directs search engines to all your website's significant pages. XML is particularly useful if:
The structure of your site and the internal links are not strong (internal links).

There are few external links on your website since it is new.

Some dynamically generated pages may be present on your site, as with eCommerce websites.

If you have a large site with a large amount of content that is poorly linked and/or contains numerous pages, you may wish to optimize it. A website that features user-generated content, such as a job board, may lose pages over the course of time.

In spite of your site being an ordinary website, you are concerned that it is indexed appropriately by search engines.
What you need to know about creating an XML sitemap
In addition to being an important document used by search engines to find your website, the XML sitemap is the key to understanding your website's internal workings. Therefore, it is crucial that the search engines have access to the correct information from your XML sitemap.
A sitemap can encounter a variety of common pitfalls that lead to search engine bots having difficulty crawling your more essential pages, thus spending less time on them. There are a number of problems associated with these URLs including redirects to new destinations and long redirect chains. In the robots.txt file of a search engine, it contains parameters of pages that have been prohibited.
As a precautionary measure, it is recommended not to use URLs that are canonicalized to different areas of the website, in order to avoid this problem. In doing so, bots may become confused, resulting in additional crawling time on the website. It is also recommended to remove any 4x errors, the use of unsecure URLs on secure domains (HTTPS), as well as any outdated information on the website. You should make sure that you add your XML Sitemap to the index and submit any new URLs you wish to add so that the indexing process will be easier and faster.
XML map importance for search engine optimization (SEO)
Google and different search engine providers can easily locate your website's key pages by using XML maps, even if your internal linking scheme is ineffective. Because of this issue, some search engines like Google and Bing index and rank specific webpages rather than entire websites.
It does not matter if the search engines have already indexed and crawled your homepage URL. Additionally, a sitemap should be provided to assist in exposing other pages that would otherwise remain hidden to search engines. Think of your website as a house that has many rooms within it and each of those rooms is the content of your website. The view from the outside of the building may give Google an idea of the house, but not necessarily every room within it. If you envision a Sitemap as a blueprint of your home with all the rooms in them, then you can understand this. The blueprint is used by Google to locate all the rooms in your home quickly and conveniently.
And talking about quickly finding your pages, if you published a piece of content and it got copied and published elsewhere. Creating a sitemap is one of the most effective ways to prevent this from happening. It helps to establish you as the source of the information. Why is this so? XML maps will help Google find your content first on your site because Google can crawl your site more often and faster with an XML map. All of these benefits make you just want to create an XML for your site. And that's why we created the Sitemap Generator.
Reviews
"I can't even describe how amazing this is! It is now possible for me to easily create XML sitemaps for any of my websites with this useful tool. I can create XML sitemaps quickly and with total reliability."
WILSON TAYLOR
"The XML sitemap generator is superb and you can engage it without spending any money or effort in order to get quality XML sitemaps for your website and web pages."
MORRIS ROGERS
"It is such a blessing to have this tool at my disposal. This was a perfect addition to my SEO tools, because it is convenient to have whenever I need to create a XML sitemap for the websites of my clients."
REED COOK
"You can use it for free, and it is fast and accurate. Therefore, I would encourage all of you to make use of this valuable tool. Your results will surely amaze you once you try it."
Charlotte BELL
"ETTVI's XML site generator is a highly effective tool that will allow you to generate a top-quality sitemap for your website without asking you for a fee in return for it."
Jayden Hamilton
Frequently Ask Questions
XML Sitemap is a file used to tell search engines about your website urls that are available for crawling. It makes the indexing process fast and ensures that all the urls are discovered by Google and other search engines.
XML Sitemap Generator is an online web-based SEO tool that allows you to create sitemaps of any website in seconds. You don't need to worry about pages because there is not any limit on ETTVI's XML Sitemap Generator.
For creating a free XML Sitemap, you can use a free online sitemap generator like ETTVI's one. ETTVI's XML Sitemap Generator allows you to create a sitemap of any sitemap online.
Luckily, there is not any limit of sitemap that you can have. You can have as many sitemaps as you need.
Unfortunately, there is a limit of urls you can have in 1 sitemap - You can have 50,000 urls per sitemap. But you can create as many sitemaps as you want.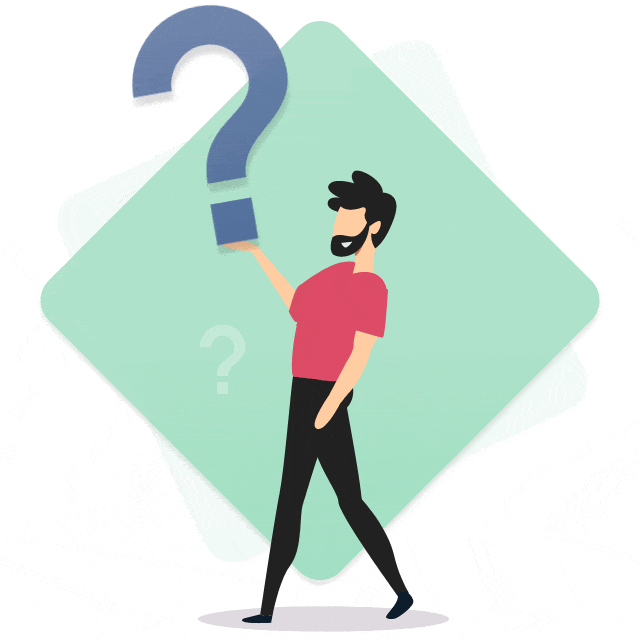 Stay up to date in the email world.
Subscribe for weekly emails with curated articles, guides, and videos to enhance your tactics.