Bulk C Class IP Checker
Track and Identify the Class C IP Address of Any Domain with ETTVI's Class C IP Checker
Class C IP Checker Features
User-friendly Interface
Effectively lookup the Class C IP Address of any given website
One-click Search
Quickly analyze a website to check if it uses a shared IP address
Bulk C Class IP Checker
Check C Class IP Address in Bulk with our Bulk C Class IP Checker
ETTVI's Class C IP Checker
ETTVI's Class C IP Checker quickly tracks the Class C IP Address associated with any specified domain. Enter the domain name of any website, organization, or company to find their Class C IP addresses in real-time.
Class C IP Addresses are considered different versions of a single IP address which helps to make link farms and private blog networks to gain more link equity. Never opt for the SEO hosting solutions which utilize Class C IP Addresses to create backlinks as the search engine penalizes the websites which cross-link each other from the same IP address.
Leverage ETTVI's Duplicate or Bulk C Class IP Checker Tool to check the Class C IP Address of every domain before linking out and make sure that you don't violate any search engine guidelines.
Discover the hidden Class C IP Addresses of any website with ETTVI's Bulk C Class IP Checker tool for free of cost.
How to use ETTVI's C Class IP Checker Tool?
Follow the steps below to find the Class C IP address checker of your website:
Step 1. Enter your website URL.
Open ETTVI's Bulk Class C IP checker and enter your website URL on the search bar shown.
Step 2. Hit the "Check" button.
To generate results, click the "Check" button after entering your website URL.
Step 3. See the results
After clicking on "Check" you will see your website IP address along with Class C verification.
Why Should you Use ETTVI's Bulk C Class IP Checker?
The ETTVI's Class C IP Checker was developed to determine whether certain websites are being hosted in the same range of IP addresses within the class C range. Using the tool, you are able to identify dangerous search engine optimization neighborhoods as well as determine site networks. The use of such a handy tool is also commendable when researching backlinks.
The application is equipped with a number of features to provide a smooth user experience.
Free to use
ETTVI's Class C IP checker is a free to use tool for SEO experts and webmasters. Users are not required to sign in, create an account or buy any Elite package to access all its features.
Accurate results
We 100% guarantee you that result provided ETTVI's Class C IP checker is always accurate.
24/7 customer support
It's ok if you have problems using the tool, just contact ETTVI's customer support team. We will take a look at the problem and resolve the problem within 24 hours, so you do not have to worry about it.
What is the Need for a Bulk C Class IP Checker Tool?
An IP address is assigned to every device connected to the internet. There are different addresses assigned to nodes on a distributed network, such as the internet, in order to locate one another with ease.
The Internet Protocol (IP) is responsible for assigning addresses to computers on the Internet. IP addresses are 32-bit binary addresses that support identifying the network and machine. There are four sets of numbers comprising of a range of 0 - 255 separated by the character (.) in decimal form. 192.68.100.4 is a valid IP address, for example.
Different IP address classes and IP Ranges
A IP address can be divided into five classes, but we are most concerned with addresses that fall into IP Class C.
Class A IP Range
Class A addresses always have their first bit set to 0. The network portion of the address can only be composed of seven bits. The range of a Class A address is 0.0.0.0 through 127.0.0.0. As a result, there can be a maximum of 128 network addresses.
Class B IP Range
In a class B address, the first bit contains a 1 and the second bit contains a 0. Class B addresses have a maximum of 16,384 possible network addresses. A range of numbers is found between 128.0.0.0 and 191.255.0.0.
Class C IP Range
There is only one bit set to 0 in Class C addresses, and the first two bits are both set to 1. There are 2,097,152 network protocols that can be allocated to the class of address above at any given time. A range of numbers is available from 192.0.0.0 to 223.255.255.0.
Class D IP Range
Class D addresses always have a zero fourth bit, but the first three bits are always set to 1. Multicast addresses belong to the class D set of addresses. There are a total of 60 multicast numbers between 224.0.0.0 and 239.255.255.255, the first 24 of which are reserved for multicast groups.
Class E IP Range
There are no standard forms of Class E addresses, as they are only used for testing purposes.
What is a Class C IP address?
In the class A and B, there are primarily large businesses and most medium-sized businesses. Small businesses are typically assigned Class C addresses, and they are usually the most widely used addresses. IP addresses from a pool of class C IP addresses are assigned to small and medium businesses who deal with ISP's. These IP addresses are shared among the customers of the Internet service providers (ISP's). In fact, this is largely due to their sharing nature, which makes them cheaper and more popular. Second, the users assigned IP addresses do not use them continuously. A user's IP address is assigned to other users and websites when they sign on to a website or there's no traffic.
For websites and users who aren't heavy internet users, C class dynamic IP addresses offer the best value. You will be assigned a dynamic address if you share WiFi with more than five people in your house. In the event that you are not connected to the Internet, the address that corresponds to you will be assigned to another user. Upon reconnecting to the Internet, you will receive a new IP address. Your Internet service provider will allocate this IP address from the pool of Class C IP addresses it has purchased.
To check if your IP is c class or not, you can consider ETTVI's Bulk C Class IP Checker tool. It will help you to identify C Class IP.
Why is a Class C IP Checker Necessary?
The Class C IP Checker helps identify domains using the same address on shared hosting. Additionally, it assists in finding IP addresses with duplicate classes C addresses. The fact that dynamic class C IP blocks are shared among multiple nodes makes them a potential source of vulnerability. Having a dynamic IP address of the C class can interfere with your website's ranking in search engines and could hinder your SEO efforts. The possibility of your website becoming blacklisted is also real if another website with an IP address similar to yours is also blacklisted by Google. In other words, a search engine may blacklist your website.
It is also possible to blacklist a website by its IP address in addition to its domain name. In order to search for a particular website, search engines use the IP address, which is the domain's identifier. Therefore, Internet service providers reassign new IP addresses to websites if those websites are blacklisted. The mechanism works similarly if the websites share the same dynamic IP address of class C.
Hosting service providers install firewalls and other essential applications and hardware in order to keep their systems clean and unaffected. A website can also be blacklisted by its IP address in addition to its domain name.by malicious software. As hackers, as well as other malicious people, are constantly attempting to break into, breach, and damage websites, a website security policy is a necessity. In order to protect their networks and hosting services, internet service providers need to take measures.
Advantages of using Class C IP Checker
By examining the IP addresses of spam sites, you can identify spam websites, if they share the same block of IP addresses

It is possible to also discover duplicate IP addresses, along with the class C addresses.

By blocking one of the erroneous domains on time, you will protect your site by securing spurious activity on the remaining domains.
Reviews
"It's really a good and useful tool. I am glad that it accurately shows if an IP is of class C or not. I can easily check the IP class and change it in case it is not safe."
Steve Barnes
"It is a very accurate tool, so all SEOs should use it. I am totally satisfied with it and recommend others to take advantage of it as much as they can."
Tina Fey
"I often need to check my clients' IP classes. This IP class checker helps a lot to show if my IP is duplicated or not."
Melissa Hale
"To be honest, I must say that this tool for evaluating Class C IPs has proven to be a very useful one. I am glad that I came across it and got to know if my website is secure or not."
Mia Barth
"This is beyond amazing and useful. I have helped dozens of my clients avoid fraud and malware on their websites by changing their IP address to a new IP address. This all has been possible thanks to Class C IP checker."
Cillian Fischer
Frequently Ask Questions
There are two types of Class C addresses: 24-bit network addresses and 8-bit local host addresses. Network addresses begin with 3 bits indicating the network class, the remaining 21 bits are used for the actual network address. This means that there are 2,097,152 possible addresses on a network and 256 possible addresses on a host.
By using ETTVI's Class C IP checker you can identify if your Class C IP is not duplicated or blacklisted.
Just add your website URL in the search bar ETTVI's Class C IP checker. You can type or add up to 40 URLs in separate lines on search bar of the tool. After adding URL's run the tool and see if your IP address and also if it is listed or black listed.
Yes. The ETTVI's IP Class C checker is a FREE tool that can be used by everyone. In order to access the site's features, there is no request for you to sign up or purchase any elite plan.
It is essential that you contact ETTVI's customer support if the Class C IP checker stops working. Any issue will be resolved immediately.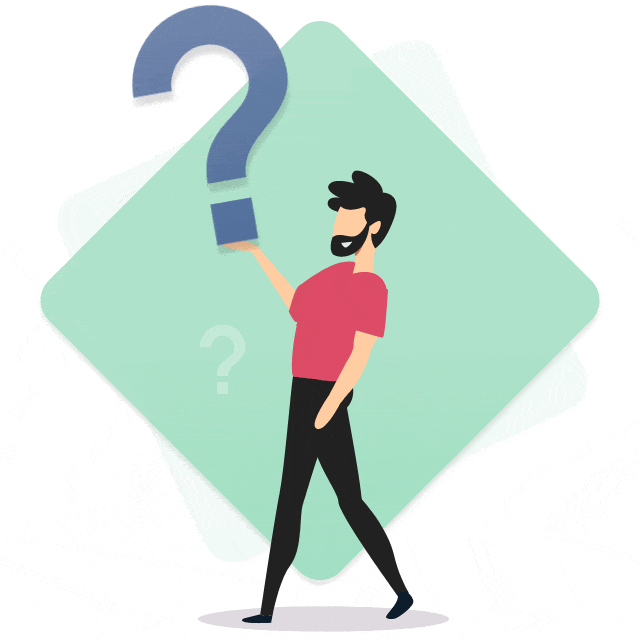 Stay up to date in the email world.
Subscribe for weekly emails with curated articles, guides, and videos to enhance your tactics.