SSL Checker
Validate Any Website's TLS Certificate and Verify the Chain of Trust For Free
Features
Verify TLS Protection
Enter a domain name to check the validity of its SSL certificate
Check Certificate Authority
Find out if a website's SSL certificate is issued by a trusted CA
Ensure Website Security
Validate a website's SSL certificate and measure its security score
ETTVI's SSL Checker
Validate the SSL Certificate to Ensure Your Website Security
Inspect any website's SSL certificate with ETTVI's SSL Checker to make sure that all of the online communications and data transmissions are encrypted.
Use ETTVI's SSL Checker Tool to ensure that a website is well-protected against data theft and malicious attacks.
Just enter a domain name to view and validate the SSL Server Certificate - in a flash.
ETTVI's SSL Validator checks, verifies, and highlights the:
➔ SSL Server Certificate
➔ Website's Security Score
➔ Certificate Authority
➔ Certificate Expiration
➔ SANs
➔ CN and Hostname
➔ Domain IP
➔ HTTP Server Type
Take advantage of the easiest and free means to verify whether a website is SSL protected or not!
How ETTVI Checks a SSL Certificate?
STEP 1 - Enter URL
To ensure the validation of the SSL certificate of a website, enter its domain name in the "URL bar" as follows:

STEP 2 - Run the Tool
Click on "Enter" to run ETTVI's SSL Checker.
STEP 3 - Check Validation Report
ETTVI's SSL Certificate checker will validate the TLS encryption of the requested website in the following way:
Verify SSL Protection

If the given website is secured with SSL protocol, then ETTVI's tool will declare that "yes site is using SSL certificate" as follows:

Measure Website's Security Score

It will thoroughly analyze and check the website's SSL certificate and then highlight its "security score" with A, B or C accordingly as follows:

Check Certificate Authority

If a trusted third-party certificate authority has issued your website's SSL certificate, then ETTVI's tool will display the "✔️" with "Vendor Signed" as follows:

Whereas if it hasn't been issued by a trusted third-party CA, then the tool will display ❌ with "Vendor Signed".

Monitor Certificate Expiration

If the SSL certificate has a prolonged validity, then the tool will display "✔️" with "Expiration Date" as follows:

Whereas if the website's SSL certificate is to be expired soon or has already been expired, then ETTVI's SSL Certificate Test will display "❌" with "Expiration Date"

Authenticate Server Type

If the requested website has a compatible Server Type then ETTVI's SSL Checker will display "✔️" with it as follows:

On the other hand, if it displays "❌" then it means that the Server Type of the requested websites is not convenient or scalable.

Check and Validate Certificate

ETTVI's Certificate Tester will display ✔️ if the information in the SSL Server Certificate is authentic and valid as follows:

Discover Subject Alternative Names

If multiple domains and subdomains have been secured with the SSL certificate, then ETTVI's SSL Certificate Checker Tool will display the additional hostnames as follows:

"✔️" ensures the validation of SANs, whereas ❌ indicates that there's some issue with this protocol.

Match Certificate Common Name and Hostname

ETTVI's SSL Certificate Checker Tool will ensure whether the certificate's CN and the domain name match or not. It will mark it with ✔️ and declare that the "certificate common name matches with the hostname" as follows:

In case it displays ❌ then it means that the certificate CN and hostname doesn't match.

Find Certificate Expiry Date

ETTVI's tool will highlight the days after which the SSL certificate of the requested website will expire as follows:

Keep in mind that ❌ will indicate that the certificate will soon expire, whereas ✔️ will highlight that it has a longer period until it expires.

Track Domain's DNS Information

It will display the "IP address" of the domain along with the web server type as follows:

View Server and Intermediate Certificates

ETTVI's SSL Certificate Checker Tool enable you to view the SSL Server Certificate and SSL Intermediate Certificate(s) as follows:
Why Use ETTVI's SSL Checker?
ETTVI has made it easy to verify if the TLS certificate of a website has been installed and working properly or not. ETTVI's SSL Checker is a free SEO tool which helps all the webmasters to ensure the security of their web resources. Even a novice can use this useful tool to find out how well a website is secured and protected.
All the SEOs can rely on ETTVI's advanced SSL Validator to make sure that the connection between a website and web browser is encrypted. People from all around the globe can use it for free to check whether a website is protected with the "Transport Layer Security" or not.
ETTVI's SSL Checker comes in handy when the webmasters are required to collaborate with a web resource or buy a domain. Simply enter the URL of the website and make sure that it has no security issues.
Ultimately, ETTVI's SSL Checker serves the best to check:
If a website is SSL-protected?

What is the security score of a website?

Is the SSL certificate issued by a trusted source?

When will the SSL certificate expire?

Which other domains are secured with the respective SSL certificate?

Does the certificate's common name match with the hostname?

What is the Domain IP?

What is the server type of the website?
Check everything that ensures the security of a web resource in real-time - for free of cost.
Beginner's Guide to SSL
Did you know that Google flags all websites that do not use SSL as "Not Secure"? This means that if you do not use an SSL certificate on your website, you will lose the trust of your customers. SSL certificates assist in protecting your website's data; they are actually required when receiving payments online.
What does SSL Stand For?
Netscape created the Secure Socket Layers (SSL) protocol, which has been in use ever since. It's a technique that encrypts and decrypts data between a user and a server so that no third party may access it.
SSL acts as a digital passport, verifying the identity of both you and the webserver you're connecting to. SSL establishes a secure connection through HTTPS once the identities of both parties have been verified. Certificates are used in this procedure. The information you enter into a form on an insecure website can be intercepted by a hacker when you submit it.
For example, an email address used to sign up for an offer could be included in this list of personal data that is collected. The term "man-in-the-middle attack" is commonly used by hackers to describe this type of "interception."
Inquiring minds want to know how attacks take place. Using this method is one of the most prevalent. A hacker infiltrates a server hosting a website and instals a little listening application that goes unnoticed. Whenever a visitor begins to enter information on a website, the malware will activate to capture the data and transmit it back to the hacker. However, using ETTVI's tool, the website's SSL certificate will be thoroughly analysed and checked, and its "security score" will be highlighted accordingly.
SSL Encryption Technique
A secure socket layer (SSL) is a type of encryption technique. It's a server-to-browser protocol that ensures data is secure. The server and browser are connected via an encrypted channel. SSL certificates should be used to safeguard websites that collect personal information from users, such as their e-mail address or credit card information. When a customer sees a padlock and https://, they can be assured that their personal information is safe and secure.
Types Of Certificates
A Certificate Authority (CA) is a piece of software created with the express purpose of processing and issuing certificates. SSL certificates are classified as domain number, encryption, and validity. The SSL website allows you to apply for each of the three classes. Validation and encryption certificates can be issued for domains, organisations, or even specific individuals or groups. Depending on the domain number, you can choose between single, multidomain, or wildcard certificate types for your certificates.
SSL Certificates with Extended Validation (EV)
The padlock, business name, HTTPS, and country are displayed in the address bar to avoid being mistaken for a spam website. An Extended Validation SSL is one of the most expensive SSLs to acquire, but it is essential for displaying the legitimacy of your site in the address bar. For an EV SSL, you must confirm that your domain is legitimately yours. For example, a credit card number is required for an online transaction, and this assures that you are lawfully gathering the data necessary to carry it out. Any firm may get an EV SSL certificate, and it should be a top priority for businesses with a large customer base. With the help of ETTVI's free online SSL checker, you may learn more about the SSL certificate that is currently placed on a specific domain.
Certifying an Organization's Validity (OV SSL)
This SSL certificate is required to ensure that your company and domain validation are authentic. It takes two steps to get an Organization Validated (OV) SSL certificate. To begin, the CA would check that the rightful holder owns the domain and that the organisation is really operating. Small green padlocks and corporate names would be displayed on the browser. If you can't afford an EV SSL certificate but still want to provide some level of encryption, then this is the certificate for you.
A Certificate of Domain Verification (DV)
A green padlock indicates a low level of encryption provided by the Domain Validation (DV) certificate in the address bar. Only a few company documents are required for this authentication, which is the fastest you can get. When adding a DNS to the CA, this is verified. In order to issue this certificate, the CA will verify that an applicant has the legal authority to submit a domain name for certification. In contrast to the EV SSL, the CA does not have a mechanism for verifying the identity of the recipient of your encrypted data. With that said, for those who can't afford the more expensive SSL, there is no better option than the default.
SSL Certificates with Wildcards
In the category of "domain and subdomain number," wildcard SSL certificates can be found. Using a wildcard SSL certificate allows you to utilise the same certificate for all of your subdomains. Using an example.com wildcard, you might use it to access mail.example.com and the blog.sample.com URLs. An alternative to purchasing many SSL certificates for a single number or domain is one like this.
SSL Certificate for Unified Communications (UCC)
SSL certificates that allow numerous domain names to reside on the same certificate are known as Unified Communications certificates (UCCs). Although they were first designed to connect a single server and browser, they have subsequently grown to include several domain names owned by the same person. In the address bar, a padlock shows the URL is authentic. An EV SSL certificate can also be considered if configured to display the padlock, green text, and country of origin. The only difference between this certificate and the previous one is the number of domain names linked with it.
Multi-domain SSL certificates can protect up to 100 domain names at once. The Subject Alternative Name (SAN) option allows you to make any necessary alterations to the names. A few instances of Multi-Domain names are com, mail, and co.uk etc.
SSL Certificate for a Single Domain
One domain is protected with a Single Domain SSL certificate. It is important to remember that this certificate cannot be used to secure subdomains or a whole other domain. ETTVI's SSL checker tool will thoroughly examine and check the website's SSL certificate, and it will then display a "security score" depending on how secure the website is. In order to get started, you must first decide on the type of certificate you require. If you host content on numerous platforms (on distinct domains/subdomains), you may require multiple SSL certificates.
For the vast majority of users, a regular SSL certificate will suffice. There are some industries that require special SSL certificate criteria, such as finance or insurance, so you should consult with your IT staff to be sure you're adhering to those standards. It is possible to get an SSL certificate for free or pay a monthly fee for a personalised certificate.
The validity duration of certification is also an important aspect. If you're seeking a longer-term solution, try purchasing a more advanced SSL certificate with a longer validity duration than the regular certificates.
Is Using SSL Beneficial for SEO?
Yes. Even though SSL's principal function is to protect visitors' personal information, it also has SEO benefits. In the eyes of Google, SSL is a ranking factor in the web search engine. Also, two websites with comparable information, but one with SSL enabled and the other not. It's possible that the first website's ranking will rise because it's encrypted. SSL is a clear SEO benefit; as a result, your website and all of its pages will rank higher.
ETTVI's SSL certificate checker tool is to uncover issues with your SSL certificate's installation. With the help of a website certificate checking tool, you can assess whether or not the certificate for your web server has been appropriately installed and is valid.
Users of the Internet and SSL Certificates
Securing a website with an SSL certificate is essential. Furthermore, as online visitors become more technically informed, they are aware of the significance of an SSL certificate. It's not just Google Chrome's visual cues that are making a difference. Online visitors are no longer comfortable visiting a hazardous website because they understand the difference between an unsafe and a safe website.
What does SSL Protection Entail for Webmasters?
You can safely buy things or services from you online since websites speak with their customers to exchange data.
Adding an SSL certificate ensures a secure connection for these kinds of activities without becoming unduly technical. Everything that has to be secure online should be covered by an SSL certificate, which is the most crucial thing to remember.
Reviews
"Awe-inspiring technology! Meta tags are all in place and ready to go at any given time. Use of this tool is a joy. It's lightning-fast in operation. A must-have for SEO and development professionals. Take a break from tedious metadata coding by using this tool. (Michael Cobb, Senior Technology Editor)"
WILSON TAYLOR
"Using this tool, I've discovered that it's excellent for creating meta tags. To use and extract the created codes is a breeze. All SEO gurus should have it. Effortless outcomes. (Lis Evenstad, Web developer)"
MORRIS ROGERS
"With this tool, you don't have to be a code whiz. All of the necessary meta tags for a website can be generated with this tool. Meta tags can be generated in a matter of minutes with just a few pieces of information. Not to mention, it's highly recommended. (Caroline Donnelly, Senior Editor, UK)"
Olivia Jackson
"This is the easiest way to produce metadata for your web pages if you don't have access to a content management system. (Peter Loshin, Data Analysit)"
Charlotte BELL
"This tool gets a 9 out of 10 from me as an SEO professional. All of the meta tags generated by this tool are totally search engine-friendly. As a result, I can confidently suggest this product to everyone. (Sharon Shea, SEO Expert)"
Jayden Hamilton
Frequently Ask Questions
SSL stands for Secure Sockets Layer, a computing protocol used to ensure the security of data that we share through the internet. However, SSL was later replaced with TSL - the more secure and faster way to prevent data breach. The websites with https protocol are protected by TLS.
Take in account that TLS stands for Transport Layer Security, the updated version of SSL. Since 2018, TLS 1.3 has been used for data encryption.
TLS certificates also known as SSL certificates ensure the privacy and security of user data that is shared over the internet. We can mark it as a digital certificate which is used to authenticate a website's identity - it encrypts the connection between the website and users.
The ETTVI's SSL certificate tester validates the TLS Certificate and identifies issues with installing of the SSL certificate. With this website certificate checker tool, you can determine if your web server's certificate has been deployed correctly and is completely valid. Ultimately, this tool helps the webmasters to know:
If the requested website is SSL-protected?

What is the security score of the requested resource?

Is the SSL certificate of the requested resource issued by a trusted source?

When will the SSL certificate of the requested website expire?

Which other domains are secured with the respective SSL certificate?

Does the certificate's common name match with the hostname of the requested resource?

What is the IP address of the requested resource?

What is the server type of the requested website?
The web address which starts with HTTPS ensures a secure connection indicating that the respective website has an SSL certificate. Moreover, if you see a padlock icon in the URL bar then it means that the connection has been established through SSL encryption.
Yes. You can use ETTVI's SSL Checker to validate SSL-encryption of any website for free of cost.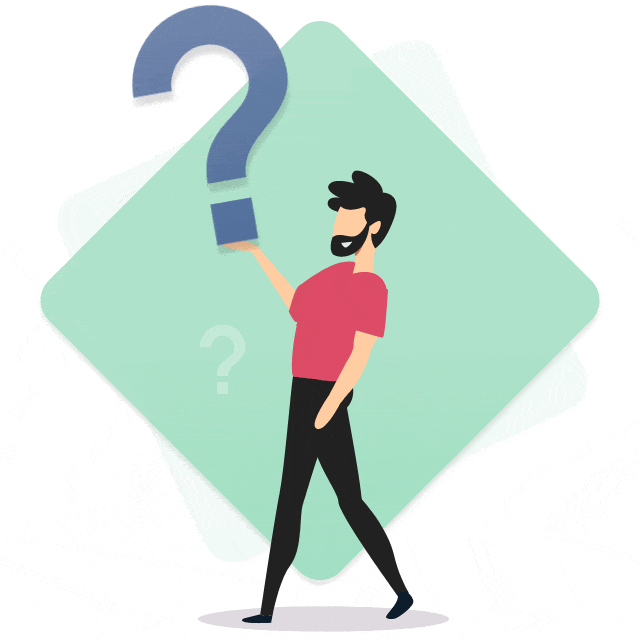 Stay up to date in the email world.
Subscribe for weekly emails with curated articles, guides, and videos to enhance your tactics.