Compress PDF to 100KB
Convert PDF to 100KB Without Losing Data or Quality
Upload PDF File
Loading...
Features
Fast Compression
Convert PDF into 100KB within a matter of seconds. The tools process the PDF compression fastly and do the hours-extended tasks in minutes
Quality Compression
Convert PDF into 100KB with maximum quality retention. The web-based tool ensures quality conversion without blurring or affecting your file quality.
Lossless Compression
Convert PDF into 100KB preserving all the content in the file. The tool uses advanced algorithms to prevent any possible content loss in the conversion.
ETTVI's Convert PDF to 100KB
ETTVI's convert PDF to 100KB is a cloud-based conversion tool that ensures compressing large PDF files into 100KB while optimizing for maximum quality and data protection. All you need to do is upload the file and ETTVI's covert PDF to 100KB will do the rest.
The tool has a user-friendly interface that converts PDF to 100KB online within a few clicks. The first-rate developers behind ETTVI are well-versed in using advanced algorithms to deliver a tool that makes sending or uploading large-sized PDF files seamless.
We understand the email system has size limits to file upload and your instructor sets a strict file limit for digital submissions. So, ETTVI's convert PDF to 100KB helps your PDFs surpass these limits and you can send formerly large-sized files easily or multiple files simultaneously.
How to Use ETTVI's Convert PDF to 100KB Tool?
ETTVI's convert PDF to 100KB is the best solution that helps you convert PDF to 100KB effortlessly. Follow these simple steps to get your PDF file converted to 100KB.
Step 1 - Open the Tool
Open ETTVIs convert PDF to 100KB tool to initiate the conversion process
Step 2 - Select the File
Hit the upload button to choose the PDF file you need to compress to 100KB
Step 3 - Press the Button
Hit the Compress button below to start converting your PDF file to 100KB
Step 4 - Await Processing
Wait for a little, while the tool processes your PDF file and compresses it
Step 5 - Download the File
When the file is compressed, hit the download button to save it to your device
Why Use ETTVI's Convert PDF to 100KB Tool?
ETTVI's convert PDF to 100KB tool is a convenient way to compress a large-sized PDF file into 100KB for the ease of uploading or transferring it smoothly. Hence, you can convert your PDF file into 100KB without losing quality or content to transfer it through any medium including email.
Free Unlimited Access
ETTVI's convert PDf to 100kb tool is completely free and enables you to use it unlimited time without any subscription or software installation.
Reliable & Secure
The tool converts PDF to 100KB ensuring maximum privacy protection. Neither third party can access your files nor we utilize them in any way.
Wide Compatability
Our tool supports all devices and browsers. Hence you can use it on any device Mac, or Tablet, and upload files from any browser MS Word or Drive.
Multiple Files Compression
The tool helps you convert multiple PDF files to 100 KB in a single input. Hence, you don't have to spend hours converting one PDF file at a time.
Frequently Ask Questions
ETTVI's convert PDF to 100KB works efficiently on all devices. So yes, you can compress PDF into 100kb on your mobile device without installing any additional software.
Follow these steps to reduce PDF to 100kb in 4 steps and a few seconds.
Upload the file into ETTVI's convert PDF to 100KB tool
Hit the compress button to initiate the file conversion
Wait for a little while as the tool processes the request
Hit the download button to save the file on your device
As the name suggests, ETTVI's convert PDF to 100KB only works for PDF files. So if you have to convert any other file format, convert it into PDF first to avail of the tool's advanced conversion facility.
ETTVI's PDF to 100KB tool is completely free. Neither, you have to pay any monthly, or yearly subscription charges, nor have to buy any premium package, the tool converts your PDF to 10KB free of cost.
Your privacy and safety are ETTVI's convert PDF to 100KB tool's top priority. We use SSL encrypted connection to keep each action done on our tool safe. Also, the tool deletes all the files you upload after an hour. Hence, your data is completely safe with us.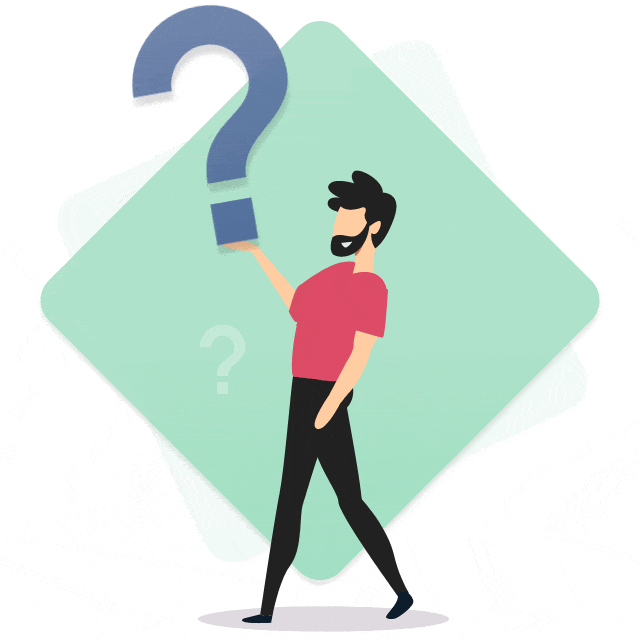 Stay up to date in the email world.
Subscribe for weekly emails with curated articles, guides, and videos to enhance your tactics.