Paraphrasing Tool
Paraphrase your content to escape plagiarism and improve quality for free
Features
Advanced Paraphrasing
Improve the way you include synonyms and restructure sentences to remove plagiarism and improve quality
Plagiarism Removal
Rewrite your essays, reports, articles, and other types of content to remove duplication and ensure uniqueness
Lightning-fast Results
Just upload the content and see how quickly it paraphrases without compromising the quality or changing meaning
ETTVI's Paraphrasing Tool
Make your content unique and SEO-friendly with just one click!
ETTVI's Paraphraser comes up with four different paraphrasing modes: Simple, Advanced, Fluency, and Creative. What makes ETTVI's paraphraser best is that it can paraphrase your content in terms of accuracy, fluency, and creativity as per your command. It is up to you to choose the mode, keeping in view that each offers different useful features.
It not only rephrases the content using synonymical wording but keeps a check on the grammar of the content as well. It lets you paraphrase your content without morphological and grammatical mistakes along with keeping a check on its SEO in less than a minute.
You can paraphrase the content and make sure it is optimised just in accordance with the rules set by the search engines.
There's no need to pay any registration fee or buy any features to make your content unique and enhanced. ETTVI's paraphraser is free to use.
How to Use ETTVI's Paraphraser?
To use the paraphrasing tool, all you are required to do is to follow the three-step method.
Step 1: Either write the content, paste the content in the first section of the paraphraser or simply, upload a file
Step 2: Select any of the Simple, Advanced, Fluency, or Creative Mode
Step 3: Tap on the Paraphrase Button given below the content section
Once you click the Paraphrase button, the paraphrased content will be displayed in the section next to the given content
Note: You can upload the content file directly from your system as well as can upload the data from your Google Drive or iCloud.
Who Can Use ETTVI's Paraphrasing Tool?
If you are a content writer or a blogger, all you need is to keep your work innovative and original. Without uniqueness, the content you write wouldn't be accepted or ranked. Thereby, being a content writer or blogger, you can use our paraphrasing tool to keep up with the quality of your work.
You can have your already written content rephrased using ETTVI;s paraphraser with much more clarity and efficiency.
Save up your time and efforts—create blog posts regardless of the word limit by paraphrasing the relevant content within a minute.
Being a freelancer isn't an easy task. You keep on getting work with short deadlines. Sometimes, creating quality content within the due deadline becomes quite hectic.
In most cases, freelancers come across the same type of work over and over again. Being a freelance writer, you can use this to your advantage. You can use ETTVI's paraphrasing tool to rephrase the content you have already written before. This way, you can meet your deadlines and produce quality content without wasting your time and putting in the extra effort.
Where conducting research may seem easy, there writing the research paper can be a bit hectic. Especially when compiling the literature review, the majority of the researchers come across a bundle of problems as they must keep their content plagiarism-free. Therefore, to keep their research content unique, the researchers can use the paraphrasing tool to escape plagiarism.
Using ETTVI's paraphraser, the idea and concept of the content remain the same, whereas the wording changes. This way, the researchers can make their research unique and innovative in terms of the written content, as this is what matters the most to escape plagiarism in the research papers.
Frequently Ask Questions
You can find a wide range of paraphrasing tools via the search engine. However, there's only a limited number of paraphrasing tools that offer accuracy with efficiency. You can use one of the best-known paraphrasing tools here: ETTVI's Paraphrasing Tool.
It is one of the most practical and effective paraphrasing tools available in the digital market that offers both accuracy and efficiency.
Go ahead, take advantage of this golden opportunity, and paraphrase content for your essays, research papers, thesis, or blog posts.
The paraphrasing tools are designed to help the writers rewrite the content using different wording. From substituting innovative words to checking the grammar and summarizing the content, a paraphrasing tool is equipped with every technique to help the writers re-create content within a minute.
This paraphrasing tool is embedded with an advanced AI system that allows you to rephrase your content in terms of creativity and fluency. You can advance the level of synonym inclusion as well: substitute enhanced words to make your content perfect.
Moreover, this paraphrasing tool is equipped to optimize your content in terms of SEO techniques. You can paraphrase your content to rank it higher on the SERPs as this tool makes it 100% unique and creative.
Use ETTVI Paraphraser to remove plagiarism in your content and make it unique and original. (You can use it for free from all over the world)
When it comes to writing, the thing that comes in handy is a paraphrasing tool. Whether you are writing an essay, email, or blog post, you need a tool that not keeps a check on its grammar and vocabulary but also helps you write it faster.
Verily, a paraphrasing tool is what can assist you in creating content accurately, innovatively, and fastly. In simple words, a paraphrasing tool is what helps you the best to escape plagiarism. In less than a minute, by keeping tabs on word choice, a paraphrasing tool can create plagiarism-free content for you.
Interestingly, this paraphrasing tool comes up with several extra features, one of which makes your content SEO-friendly. So, you can optimize your content according to SEO rules along with escaping plagiarism without putting in much effort.
Choice of words is what makes the content compelling and captivating. Thereby, it is said that when creating content, word choice matters the most. Particularly, if you are required to paraphrase content, the words you choose for the substitution (synonyms) must be innovative and plagiarism-free.
A paraphrasing tool is a perfect call to make when choosing the new right yet compelling and captivating words to express an idea in an alternative way.
Original Content: Once upon a time, it was a snowy evening. All children were playing in the garden when they heard a horrible sound. A lamentable fire raged around the yard, and everyone was screaming.
Paraphrased Content: It was a snowy evening once upon a time. When they heard a horrible sound, all of the children were playing in the garden. Everyone was screaming as a terrible fire raced around the yard.
Original Content: The nostalgia hit him hard when he saw the birches of the tree in the very same garden where he used to play with his friends.
Paraphrased Content: When he saw the birches of the tree in the same garden where he used to play with his pals, he was hit with nostalgia.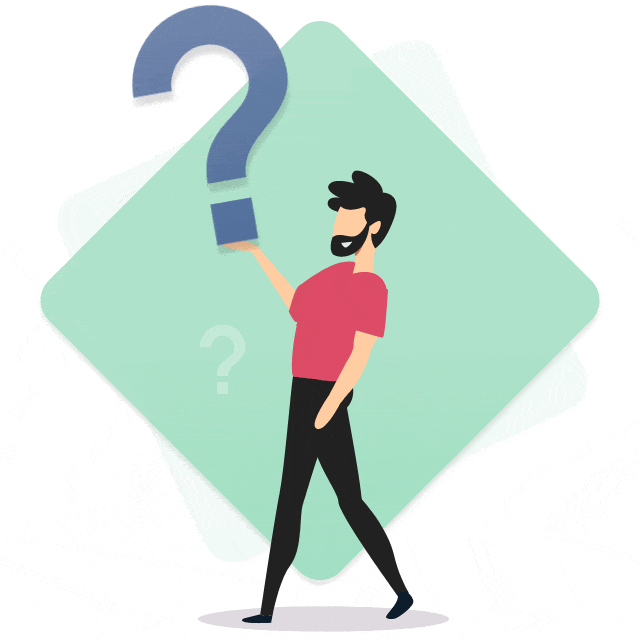 Stay up to date in the email world.
Subscribe for weekly emails with curated articles, guides, and videos to enhance your tactics.