Keywords Suggestion Tool
Discover Your Focused Keyword's Position on Search Engine Result Pages
Features
Find Top Ranking Keywords
Enter a keyword and generate a list of several matching keywords within seconds
Get Keyword Performance Metrics
Examine keyword performance metrics including search volume, difficulty, and CTA.
Perform Competitive Analysis
Enter the target keywords of your competitors to get relevant keywords and phrases
ETTVI's Keyword suggestion tool
(Find the ideal keywords to rank on your website using keyword suggestion tool)
Use ETTVI's keyword suggestion tool to find low competitive and high search volume keywords to use in your content and website ranking.
ETTVI's keywords tool enables you to:
➔ Generate a comprehensive list of matching keywords relevant to your topic
➔ Perform keyword analysis to see which keywords are suitable for you.
➔ Export the list of suggested keywords in an Excel file, so you can perform keyword analysis
➔ View all relevant metrics you need in your SEO strategies such as Search Volume, CTA, Keyword Difficulty and their intent.
Use the relevant keywords generated in your content strategy when writing blog posts and articles related to your website. This helps you rank higher in SERP and generate more traffic on your website.
How to use ETTVI's keyword suggestion tool?
ETTVI's keyword suggestion tool helps you in finding both long tail and short tail keywords for your SEO strategy.
Follow these steps to get the keywords you are looking for
Step 1: Open ETTVI's keyword suggestion tool on ETTVI's website
Step 2: Enter a keyword or a keyword phrase to generate a list of similar keywords
Step 3: Click on export, and you will have a list of 10 or more similar keywords along with their relevant metrics.
Step 4: In the top right corner of results click export, and you will see the "Download CSV.file" option. Click on the option to download an Excel CSV file of keywords generated.
Step 5: Open the file on your system and every keyword generated will be listed along with their metrics.
Step 6: Sort your results according to their search volume, difficulty, and CTA, so you can use them later in your SEO strategy.
Why use ETTVI's Keyword suggestion tool?
Keyword research is an important part of SEO strategy. Many SEO experts use keywords to perform ON-page SEO of your website. Keywords are used in the content of your website. Good and well-performed keyword analysis helps Google and other search engines to rank your website on top of SERP which ultimately helps to drive more traffic and hence revenue.
ETTVI's keyword suggestion tool is an easy-to-use and user-friendly tool designed to help you in finding the right keywords for your website and content. These keywords allow your website to rank on the top page of the search engine and allow people to find your website easily. This ultimately helps you start getting revenue if you are running Google AdSense or Affiliate model on your website.
With ETTVI's keyword tool you get the top keywords from several search engines, so you can rank your website on multiple SERP's and not just one.
Everything you need to know about Keyword research?
What are Keywords?
Keywords are phrases or words that people type in the search engine such as Google, Yahoo, Bing, etc. These keywords help people in finding the desired results related to the keywords they have typed on search engines.
What is keyword research?
Researching keywords is a method of finding out what words and phrases your target audience is using to search online for information and answers to questions. A professional SEO will use this technique to identify the most suitable keywords for driving traffic to a website.
What are keyword metrics?
A keyword metric is a set of data that assists in determining whether a particular keyword should be used for SEO purposes. When choosing keywords for your site, you must know which metrics are most relevant. Keyword metrics that matter the most are:
Search volume
CPC
Keyword difficulty (KD)
Keyword intent
What is the role of keyword research in SEO?
It is essential that your website contains appropriate content designed around the right keywords in order to attract traffic from Google or other search engines. Therefore, you should utilize keywords that your target audience is already searching for content, products, or services similar to yours. ETTVI's keyword tool is specifically made for this very purpose.
Reviews
"The search volume is detailed and great. Also, it's the only way to get the related searches quickly. Other services need anywhere from tens of seconds up to several minutes."
Helena Nicole
"Keyword suggestion tool helps us not just in keyword research, but also in pitching potential customers. We clearly show them what keywords they are missing out in their PPC and SEO."
Karoline Lennard
"Keyword Tool gives us very valuable long-tail keywords for research and content creation for our clients – highly recommended!"
Helena Carter
"Keyword Suggestion Tool is my keyword research tool of choice for SEO campaigns. With a rich feature set, easy to use interface"
Hardin Scott
Frequently Ask Questions
Keywords are words or phrases a user types on the search engine to get relevant results of their interests.
Keyword Tool gets keywords from different search engines - Google, YouTube, Yahoo, and bing to name a few.
Keyword Tool helps you to understand what people are searching for online. It shows different keywords, products, and hashtags that are searched for on various search engines in different countries around the world.
The easiest way to find keywords for your topic is to use ETTVI's keyword suggestion tool. You will get top keywords from several search engine platforms.
Everyone can use the keyword suggestion tool designed by ETTVI. It is most useful for content writers, SEO experts when performing ON-Page SEO.
To use ETTVI's Keyword Tool, simply put a keyword in the search bar and press the export button. The keyword suggestion tool will show you keyword suggestions and metrics data for the keywords shown.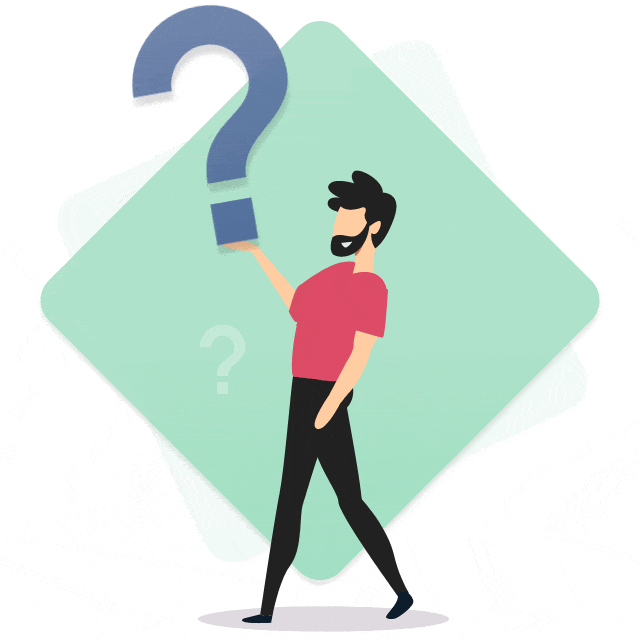 Stay up to date in the email world.
Subscribe for weekly emails with curated articles, guides, and videos to enhance your tactics.