Google SERP
Preview the Way Your Links Will Appear on Search Engine Result Pages!
Features
Preview Google Snippets
See the way a web link appears on the search engine result pages
Examine SERP Features
Include additional data in the structured markup to improve the snippet quality
Monitor Website Metadata
Check how the title and description of a web page is displayed on SERPs
ETTVI's Google SERPs Simulator
Preview your link's snippets with ETTVI's SERPs Simulator to check how the search engine displays it on the result pages.
Simulate the SERPs to examine your website metadata which provides the users and crawlers with quick insights into your content intent. This helps the webmasters to ensure that the title, description, and structured data of the web page are well-optimized.
Google SERPs Simulator lets you visualize the way your website appears in the organic search results. It processes your metadata, keywords, and schema markup to generate real-time SERPs snippet preview.
Leverage ETTVI's Google SERPs Simulator to gain an in-depth understanding of how the search engine is likely to lay out your links on the result pages and how the users will view it.
Monitor and examine your snippet preview to boost your click-through rate and increase the chances to get featured on the top of the SERPs with ETTVI's advanced SERPs Simulator for free of cost.
How to Use ETTVI's Google SERPs Simulator?
Follow these steps to stimulate search engine result pages with ETTVI's effecient tool:
STEP 1 - Enter URL:
Specify the link to the website or web page whose snippet you would like to preview.
STEP 2 - Enter Meta Title:
Write a short and simple title to indicate what the respective link is about.
(Maximum Character Count: 63)
STEP 3 - Enter Meta Description
Create a concise and keyword-enriched description to highlight the content intent of the given web link.
(Maximum Character Count: 163)
STEP 4 - Specify Target Keywords
Provide comma-separated list of your target keywords which will appear as bold on SERPs.
STEP 5 - Configure Structured Data
Include any of the following elements to create rich snippet:
➔ Date
➔ Rating
➔ Favicon
➔ Ads
➔ Map Pack
➔ Knowledge Graph
STEP 6 - Run the Tool
Click on "Generate" to run ETTVI's Google SERPs Simulator.
STEP 7 - Check Results
Just as you enter the required information, ETTVI's Google SERPs Simulator quickly displays the snippet preview of the given link.
Why Use Google SERPs Simulator?
As we all know Metas Tags play an important role in indexing and ranking your site. I think i don't need to explain meta tags but for beginners I say meta tags are html tags that tell search engines about your webpage and meta tags also shown on Google SERPs which has a lot of effect on CTR.
If SEO is a Person then meta tags should be Head of that person - I think you should know the importance of meta tags with this example. You need to write SEO Optimized Meta Tags in order to gain high organic ranking and organic traffic.
Most SEO Experts and Content writers want to check their writed meta tags on SERPs before publishing it. Google SERPs Simulator is a tool that is developed by ETTVI in order to solve this problem - Google SERPs Simulator will show your meta tags on SERPs how it will look like on Google SERPs. As ETTVI's Google Simulator is the one tool that provides a lot of features rather than only simulating.
ETTVI's Google Simulator not only shows your meta tags by simulating but it also gives you a lot more features than that. It will give you guidelines on how you can optimize your meta tags in order to get high ranking. You can also choose what snippet your meta tags will show and a lot of more features.
Everything to know about Google SERPs
When a user executes a search on a search engine, such as Google, search engine results pages are provided to the user. Users enter their query into the search engine using specific terms or phrases known as keywords, and as a result of this, a SERP is displayed.
In spite of the fact that the same search engine may return different results based on the same keywords, every SERP is unique. Most search engines present results based on factors other than the user's search terms, so the user's experience is customized. Such factors include the physical location of a user, their browsing history, and their social settings. There may be similarities between two SERPs, and many of the same listings will be presented, but there are also subtle differences.
As search engine providers continue to improve the look of search engine results, Google, Bing, and others have continually changed the look of their search engine pages. In addition, the ever-evolving technologies in the search industry have meant the SERPs of today are much different from before.
Types of content that appear in SERPs
Results in search engine results pages are generally grouped into two categories - organic and paid.
Organic results:
An organic result is generated by a search engine algorithm, which is a list of web pages that are proposed by the search engine. Often called SEOs, or search engine optimization professionals optimize websites so they rank higher in organic search results.
Depending on the SERP, organic results may be significantly more prominent in some places than others. The reason for this differs depending on the search intent of the user. Internet searches can broadly be divided into three types:
Informational

Navigational

Transactional
An informative search is one where a user aims to learn more about a subject in order to find more information about it. For instance, if you are looking for information about Thomas Edison. Having ads or other paid results on a page such as this would not make much sense since they did not provide much value to users. Due to the very low commercial intent of the search term "Thomas Edison," the vast majority of people using this search query are not in the market to buy anything.
In navigational queries, users have hopes of finding their way to a particular website after including specific search terms in the search. People searching for specific websites, trying to locate a website whose URL they cannot recall, or seeking other forms of navigation may encounter this problem.
Lastly, transactional searches are those which are more likely to include paid results on the SERP. Search queries leading to transactional SERPs typically have a high likelihood of being commercially motivated. There are certain keywords used in these searches that might suggest a strong desire to purchase a product such as "Buy" "Shop", "Purchase" etc.
Paid Results
A paid result is one that has been paid for by an advertiser to appear on a search engine results page, as opposed to organic results. In the past, text-based ads dominated the organic search results and appeared almost exclusively at the top of the page. However, today, paid results can take on many forms, and advertisers have access to a wide selection of advertising formats.
To promote their products, E-commerce and retailers primarily use these paid advertisements.
SEO (Search Engine Optimization)
In the context of search engine optimization, you are optimizing a website or web page so that it is found by search engines. If you make use of SEO techniques in an appropriate manner, your website will be more visible in search engine results. In order to achieve this goal, many tactics are employed, including "on-page" SEO and "off-page" SEO.
On-Page SEO
On-page SEO best practices can be followed by site administrators and web content creators to make their content more accessible. A part of this process is for detailed page metadata to be generated for each page and element, including images, a unique and static URL to be used on each page. Incorporating keywords into relevant headings and subheadings as well as using clean HTML code are some examples.
Off-Page SEO
Aside from on-page SEO techniques, off-page SEO refers to strategies that take into account the entirety of the Internet presence. The methods that are normally used for off-page SEO are link building and exchange, social bookmarking, and content marketing. Additionally, we submit our websites to directories and search engine directories, and create online communities on social networks.
Ranking higher on SERP's: Factors to conside
Google determines which sites should show up in search results and how they should rank them based on several ranking factors. It's important to optimize your online presence to cater to these factors if you want to rank high on SERPs.
Securing the site
Site security has been a ranking factor since Google started talking about it in 2014. On this list of Google ranking factors, it is presently one of the most important. HTTPS encryption is referred to as site security. There are many sites on the internet that have HTTPS encryption and use SSL certificates that allow them to collaborate with their users in a more secure manner. In addition, it adds additional security to the exchange of information between the site and users, protecting your information from being hacked.
Crawlability
There is no point in ranking a site if the search engines cannot find it. Consequently, crawlability plays a significant role in determining a site's SEO ranking. As part of crawlability, search engines can scan a link and use its content to understand what it is about and how it should rank, so they can determine whether it should appear at the top of search results.
If you wish Google to rank your site, it is vital that the search engines can crawl your site properly.
Don't forget to submit your sitemap to the major search engines.

You may want to check your Google Search Console account to see how many pages Google has crawled on your site to determine how many pages Google has crawled.

Use robots.txt correctly so that search engine robots know what pages they can access and what pages they must ignore.
Page loading speed
In addition to SEO ranking factors, page load speed is also an important factor related to user experience. User experience is negatively affected by slow loading sites. People are looking for answers quickly, so search engines show the quickest sites
Targeting the Right Keywords
Creating content is not something you should do blindly. By carrying out key word research, you can determine what keywords to target and topics to cover so that you can create content strategically. Researching keywords for your website involves identifying popular and relevant keywords that are likely to drive visitors.
A profile of backlinks
Search engines also take into account backlinks when determining the legitimacy of a website. Off-page SEO factors, such as the quantity and quality of the links pointing to your site, can greatly affect your search engine rankings.
As a ranking factor, backlinks are often seen as being second only to content in terms of importance. A well-crafted strategy for building high-quality backlinks is essential if you wish to rank your site. The following practices are used to build links: guest blogging, link acquisition, digital PR, and other methods to build links.
Reviews
"This is an incredible tool! I can now easily see where my website ranks on search results with this tool. I can know which keywords are getting high ranks and how I can work on the rest."
Olivia Jackson
"This Google SERP rank checker tool is perfect and you can surely rely on it to get see where a website ranks on 100 results. Best thing you don't have to spend any money to do so."
Alexandra Wrench
"It's great to have this tool. A must-have addition to my SEO tools, since it comes in handy every time I need to check the position of my customers' and clients' sites. This tool helps me revise my strategy so I can work those keywords which are very low on SERP's"
Jayden Hamilton
"The service is fast, accurate, and free. Consider using this tool to determine the ranking of your website against a particular keyword. When you see the results, you will surely be amazed."
Charlotte BELL
"The ETTVI Google SERPs checker provided here is highly effective and will help you gather data on keywords ranking for your or your client website. You can compile the data of keywords to see which keywords are generating good ranking and which keywords require more effort."
Timothy BAILEY
Frequently Ask Questions
When you search any queries on Google a lot of results and one result is called snippet view. A snippet view contains title, meta description,url, breadcrumbs and can contain many things according to site admin.
Google SERPs Simulator allows you to simulate your meta tags in Google Snippet View - So, you can judge your meta tags as a user. ETTVI's Google SERPs Simulator also gives you instructions on how you can improve your tags.
If you want to have a preview of your meta title and meta description before publishing it then you need a Google SERPs Simulator. Many SEO Experts and Content writers use this tool.
You can Preview your meta tags with ETTVI's Google SERPs Simulator - This tool not only gives feature to simulate but it also provides lots of amazing features that will help in your SEO efforts.
No, ETTVI take care of user experience - So, our expert of team add all the needy and amazing features in free version. We did not make any premium version of our tools.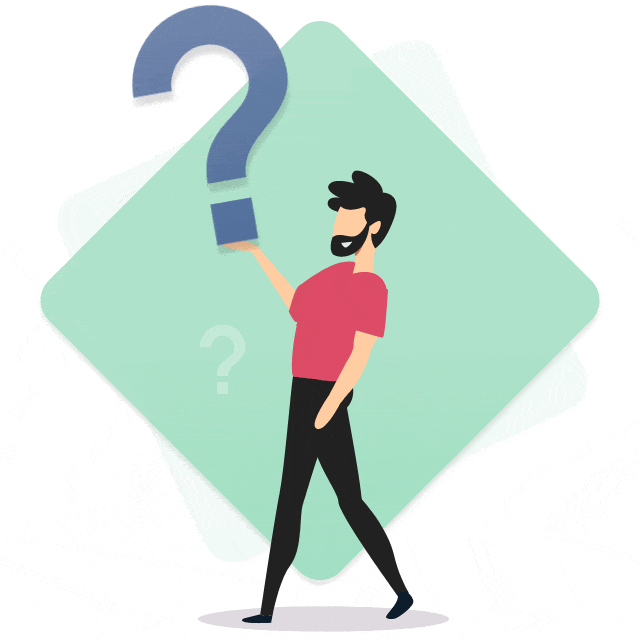 Stay up to date in the email world.
Subscribe for weekly emails with curated articles, guides, and videos to enhance your tactics.

>