URL Rewriting Tool
Convert Long Dynamic URLs into User-friendly Static Links!
Features
Enhanced Functionality
Thoroughly analyze the URLs to remove unnecessary parameters
100% Accuracy
Discreetly change dynamic URLs into static links without any error
Quick Results
Efficiently simplify long dynamic URLs to create easy-to-read links
ETTVI's URL Rewriter Tool
ETTVI's URL Rewriting Tool carefully detects and removes problematic parameters from dynamic URLs to make them static-looking. Convert long dynamic URLs into easy-to-read static links to deliver a more enhanced user experience in a real-quick.
Reformat your long URLs without missing out on the requisite information. Enter any dynamic URL and ETTVI's highly functional link rewriting tool will exclude unnecessary special characters from it to provide you with a user-friendly static URL. Generate single page and directory type static-looking URLs as well as get configuration directive codes to create a .htaccess file for your website in real-time.
Transform your illegible links into short and simple URLs without causing duplicate content issues on your website. Serve your users and the search engine crawlers with readable URLs for quick indexing and increased click-throughs - free of cost.
How to Use ETTVI's URL Rewriter Tool?
Follow these steps to convert your dynamic URLs into static ones:
STEP 1 - Enter the URL.
Enter the dynamic URL in the search bar.
STEP 2 - Run the Tool.
Click on "Convert" to run ETTVI's URL Rewriting Tool.
STEP 3 - Check Results
ETTVI's URL Rewriting Tool will convert the given dynamic URL into a single web page static link and directory type static link. It will generate and display the configuration directive code of each static link as well.
Note: Copy the code to create the .htaaccess file and place it in the respective website's directory to apply the changes.
Why Use ETTVI's URL Rewriter Tool?
ETTVI's URL Rewriter tool can assist you in creating a short and static URL out of a long dynamic URL. Static URLs are more preferred by webmasters and SEO experts due to the ease with which they are remembered for end users and their ease of bookmarking. Static URLs are also helpful for optimizing search engine rankings.
The process of creating a website and preparing it to be SEO-friendly takes both a great deal of effort and time. Use ETTVI's URL rewriting tool to streamline your long and dynamic URLs and make them SEO- and web visitor-friendly. ETTVI has designed this tool specially to give priority to user experience and provided many features for this purpose.
Free to Use
The URL Rewriter tool from ETTVI allows SEO professionals and webmasters to rewrite URLs for free. Access to all the site's features is not dependent on a user signing in, creating an account or purchasing an Elite package.
Accurate Results
The URL Rewriter tool from ETTVI is 100% guaranteed to return accurate results.
24/7 Customer Support
It's ok if you have problems using the tool, just contact ETTVI's customer support team. We will take a look at the problem and resolve the problem within 24 hours, so you do not have to worry about it.
Understanding URL Rewriting
It is necessary to be aware of the type of URL used by a URL rewriting tool in order to comprehend its function and when this tool is necessary. If you own a website that has been developed and hosted, you may not know what type of website you have. Websites in the online world are divided into two categories, namely "static" and "dynamic". What are Static and Dynamic websites? This is the main question and only for this sole purpose is the URL rewriter is designed. How? Let's discuss in detail below by first starting with definitions and Pro's, Con's of both website types.
Static and Dynamic Websites
Static websites
The static website is composed of Web pages that have a fixed set of contents. A different set of information appears for every visitor on every page, which is coded in HTML. Websites which are static are the simplest and easiest to design, since they do not require any coding or database design. You can create a static site by simply putting together a few HTML documents, saving them to a server, and publishing them to a Website. Static sites are cheaper than dynamic sites to develop and host. However, those who maintain static websites find it more challenging to keep them up-to-date because HTML expertise is required.
Pro's of Static websites
Developed at a lower cost

It is quick and easy to develop

Hosting is more affordable

Con's of Static Websites

Contains only basic information

Content can become stagnant

Requires web expertise to update
Dynamic websites
The definition of a dynamic website is a website that is generated in real-time. Such websites typically include Web scripts, such as PHP and ASP code, and are generated in this way. Dynamic websites can be more easily maintained than static websites, since they include web scripts. The reason for this is that static pages are unique, therefore, updating them requires opening, editing, and publishing them manually each time they are updated. On the other hand, dynamic pages utilize database information. For this reason, a webmaster would only need to make a change to a database record in order to modify the content of a dynamic page. In the case of large websites with hundreds or thousands of pages, this can be of particular benefit.
Pro's of Dynamic website
Offers more features

The website can be updated more easily

User and visitor can interact with ease on this website

Permits users and site owners to exchange information

Con's of Dynamic website

Development is expensive

Hostility is expensive
Additionally, static websites have some advantages over dynamic websites apart from the differences mentioned above. Rewriting your URL is one of the best methods you can use to help your static website perform better. There is one common dream shared by SEO experts, webmasters, and website owners, and that is to rank as one of the top search engine sites. Dynamically generated URLs do not rank as well as static URLs. This is where the URL rewriting tool comes into play.
Why do you need to rewrite URL's
Using static URLs is easier and more convenient for the user.

The advantage of static URLs over dynamic URLs is the ease of bookmarking and indexing

Search engines can rank static URLs better than dynamic URLs
This is done by creating a file named ".htaccess" and inserting the code generated in it. The .htacess file will need to be copied into your website's directory once it is completed. You will be able to perform URL rewriting of this kind only on a server that runs Apache.
Using clean and static URLs will enable major search engines to recognize folder names and link to keyword phrases. As long as you continue to use query string constraints, it may obstruct attempts by search engines to index your website. Search engine spiders are not attracted by dynamic URLs, according to most SEO experts. In comparison, static URLs are more likely to get crawled by these crawlers, optimizing the page rank for your site.
A factor in promoting a site and reaching a wider audience across the globe is the use of SEO tools, including URL rewriting. When you do this, you are preparing your site for a wider audience and better visibility. As a result, your site will be viewed by a wider audience around the world. Thus, if you own an online store, you can make sure that more people are able to find the pages of your site through search engine results. The more traffic and potentially conversions you get from this will allow you to support the business you want to grow.
How does the URL Rewriting Tool Work?
ETTVI's URL Rewriting tool is among the best available. It is not necessary for you to have any technical knowledge in order to use this tool since it is an extremely simple and straightforward tool. Rewrite your page URL using a program provided to you. It will allow you to make your website search engine friendly and it will also be user-friendly in terms of aesthetics.
Reviews
"It is a useful tool and has helped me a lot to rewrite URLs of many websites which I work on. Generates accurate results. Totally recommended."
Oliver Triebel
"This tool works just fine and quickly generates Static URL without wasting any time. Really appreciate the user guide as it helped me to understand a lot of things about URL rewriting. Read it very informative."
Owen Nielsen
"Static URLs can be generated without spending any money with this tool. In my opinion, it gives good results and I recommend you to use it as well."
Mary Elizebath
"You should bookmark this smart tool right away if you are a web or WordPress developer. Saves you a lot of time and work."
Martin Luthar
"URL Rewriter is an excellent SEO tool to add to your SEO arsenal, I must say. I really like it because it generates the code and instructions for using the generated URL along with the static URL. Highly recommended."
Martha Woller
Frequently Ask Questions
URL rewriter tool helps to change dynamic URL into static URL. Static URL has several advantages over Dynamic URL. Static URLs are easy to rank on search engines and they are easy to manage as well.
By using ETTVI's URL Rewriter tool you can change the dynamic URL of your website. This tool generates two codes for single page URL and directory type URL. Create a .htaccess file and place the two URLs in your original website to make them dynamic.
Static URL are easy to rank and easily crawled by web crawlers as compared to Dynamic URLs.
ETTVI's URL Rewriter tool is completely free to use. Use it anywhere anytime and change as many dynamic URLs you want. No sign up or premium fee is required to use this tool unlimited times.
If this happens immediately contact ETTVI's customer support staff and inform them about the issue. Any issues regarding the tool will be resolved as soon as possible.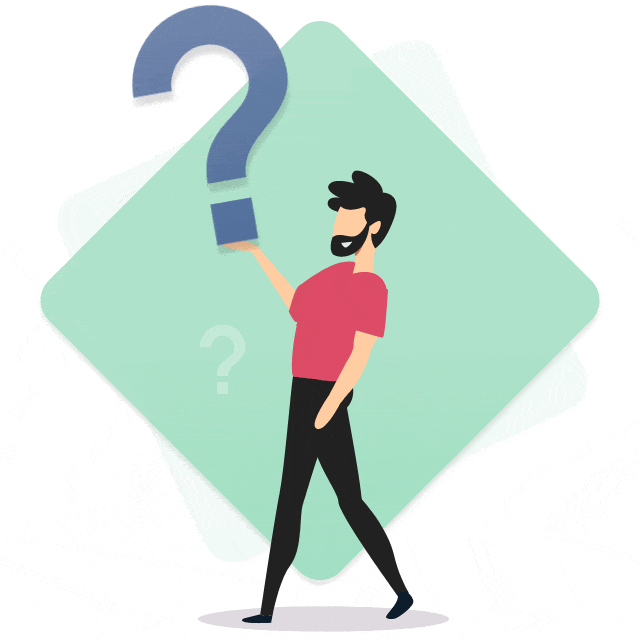 Stay up to date in the email world.
Subscribe for weekly emails with curated articles, guides, and videos to enhance your tactics.