Search Engine Spider Simulator
Search Engine Spider Simulator is used to see a particular website like a crawler. It simulates how a Google crawler sees a page by displaying exact information.
Features
Simulate Google Crawler
Inspect On-page Elements
View Website Source Code
ETTVI's Search Engine Spider Simulator
Simulate how the Googlebot crawls a website and reads its content
ETTVI's Spider Simulator displays a website's content the way it appears to the crawling spider. It lets you view your website's metadata, HTML headings, indexable links, textual content, and source code just as the crawler sees them.
Consider it a crawler test to understand how the crawler works and how you need to optimize your website for a quick indexing. Enter any website's URL and examine its on-page elements to look up technical SEO issues real-quick.
ETTVI's Search Engine Spider Simulator will let you know how the crawlers views, reads, and assesses the:
➔ Meta Title

➔ Meta Description

➔ Focus Keywords

➔ H1, H2, H3, & H4 Headings

➔ External and Internal Links (indexable)

➔ Readable Text from Each Section

➔ Web Page's Source Code
Get this information and find insights about your website's SEO with ETTVI's Search Engine Spider Simulator for free of cost.
How to Use ETTVI's Spider Simulator?
Follow these simple steps to simulate how search engine spider sees your web content:
STEP 1 " Enter Domain Name"
Specify domain name of the website in "URL bar".
STEP 2 " Run the Tool "
Click on "Check" to run ETTVI's Spider Simulator.
STEP 3 " Check Results "
ETTVI's Spider Simulator will simulate the following information to highlight how search engine crawlers views and reads your website content:
➔ Meta Data
( Meta Title, Description, and Keywords of the given website )
➔ HTML Headings
( H1, H2, H3, and H4 Tags found on the respective web page )
➔ Indexable Links
( Website URLs which can be or have already been crawled and indexed )
➔ Readable Textual Content
( Textual content displayed on the respective website or web page )
➔ Source Code
( Programming behind the respective website or web page )
Why Use ETTVI's Spider Simulator?
ETTVI's Search Engine Spider Simulator is another valuable asset for SEOs. In case, you would like to see what the search engine crawlers sees when it goes through your website then you can use ETTVI's Spider Simulator which ensures:
User-friendly Interface
Its features are well-defined and functions are well-designed to ensure a better user experience. Its rich interface quickly processes your website URL and simulates the way a search engine crawler (spider) would view it. It separately highlights the on-site elements of the website and shows us how the crawler reads them.
Quick Results
Enter a URL and see how efficiently and accurately ETTVI's Spider Simulator works to show you the on-site elements from the eyes of the search engine crawler. Its advanced technology makes sure that you don't waste any time and quickly finds what you are looking for.
Free Access
ETTVI's Search Engine Spider Simulator is a free SEO tool which you can access and use without any subscription or sign up. There's no time or usage limit either.
Understanding Search Engine Spider Simulators
Here's all the information you need to know about search engine spider simulators. Stay put to find out how the search engine spider simulators help you to improve your SEO strategies.
What is Search Engine Crawler?
The search engine spider, sometimes referred to as the search engine bot, is a software crawler. Pages and sites are crawled by spiders in order to understand how they are constructed and how they are linked with other sites.
Each of the major search engine spiders functions in a similar way - Crawling and indexing the Web and then storing the indexed pages in a database. Once the collected pages have been crawled, various algorithms are used to assess the rankings, relevance, etc. of the pages. Even though search engines use different algorithms for ranking and relevance, the way they index websites is more or less the same. What spiders tend to focus on and what they ignore is very important to know.
It was found that search engine spiders (robots) are not reading your site's pages in the same manner as human beings. It is more common for them to have a limited view and ignore many extras, including Flash and JavaScript, that are intended for humans. Spiders are responsible for determining whether humans will visit your website, so it is important to consider what spiders prefer and what they do not.
How does a Search Engine Spider Simulator Tool work?
Similar to search engine spiders, the search engine simulator works using the same principles. Your site is crawled by spiders whilst they conduct searches. The spider works on the basis of the same principle as the search engine spider, particularly as it relates to Google. A customized edition of your site is presented. A search of your website will reveal what Meta tags, keywords are used, HTML source code, as well as inbound and outbound links. Please be aware, however, that some links might not show up in the list, even though Spider Simulator has found them. There are a number of reasons for this.
Below is an explanation of this situation.
The spiders will not be able to locate internal links on a website that uses active HTML, JavaScript, or Flash.

Google spiders, or other search engine spiders, may be unable to read the source code correctly if there is a syntax error within the source code.

In a WYSIWYG HTML editor, hyperlinks will be obliterated and your content will overlay.
What is the importance of Spider Simulator for your on-site SEO?
A spider simulation allows SEOs and webmasters to understand how search engine results pages of a website are constructed. The majority of webmasters are interested in the ranking their site receives in Google and other search engines. How did they cache that information? The spider simulator provides you with information about how search engine crawlers, bots, or spiders view your website. How do these crawlers gather information and what links do they examine when they find your website? This is why, in search engine optimization, a spider simulator is such an integral part of the process. A spider simulation of your website can provide you with a comprehensive insight into the way it is built, as well as its strengths and weaknesses. Even if you were to just look at the simulation results, you wouldn't be able to make much of an impact, except if you knew about search engine optimization beforehand.
In that case, the other pages of your site will not be shown in the simulation, even if the first five or six pages have more images than content. Yes, if the content of the pages outweighs the images. Not all websites are indexed by search engines. A snapshot of the site is taken, which is analyzed. Google spiders or what they are is a frequently asked question. As a result of Google becoming the number one and most popular search engine in the world today, these terms have become widely recognized in our society.
Owners, developers, and search engine optimization professionals scrambled to understand how search engines ranked websites. This was the time when they learned how search engine spiders and search engine bots worked. Each site on the Internet is scrutinized by Google and other search engines. The method that Google uses to determine website rankings is a closely guarded secret.
Computer experts have been in constant discussion about how this ranking system works ever since this became common knowledge. Analysts have now come to the conclusion that Google utilizes different pieces of information after considerable research and examination. These findings have subsequently led them to develop spider simulators based upon this information.
Spider simulators are powerful tools that can be used to determine a website's strengths and weaknesses. If you are not examining and correcting its shortcomings, you cannot just keep hoping to achieve higher rankings with search engines.
Here are the details about what Spider Simulator simulates
In this section, we present an overview of the data that Googlebot simulators can collect from a website when it performs a search.
The header section

Tags

The text

Attributes

Links to external sites

Links to our website

Meta Description

Meta Title
In order for on-page search engine optimization to be effective, all of these elements must be considered. In other words, you need to pay careful attention to a variety of aspects of your on-page optimization strategy. A SEO spider tool can help you optimize your site using every aspect, if you are planning to rank your website using one.
This refers to the optimization of your content that is displayed on a single page, as well as the optimization of your HTML source code, too. There wasn't much of an on-page optimization strategy during the early days of digital marketing, but now, it has drastically changed and has become an important part of digital marketing strategies. Optimizing your site can significantly increase the rank on the search engine results page of your website.
Why is it necessary to have a Search Engine Spider Simulator?
An SEO master or web designer will find the Search Engine Spider Simulator tool very useful for the following reasons
From a Digital Marketing Perspective
It is crucial to understand that the calculation of a web crawler results in the optimization of your site. There will be some content covered up if the crawlers cannot see all the pages. You may find backlinks, meta tags, keywords, as well as other important data in it that is relevant to a crawl. During the SEO testing process, specialists run tests to ensure that all content is being crawled by this tool. Those things that are left behind can be made work better by new techniques that are being developed. There are no remedies given for the mistakes but it will inform you of the zones in which upgrading is essential.
When Viewed From a Web Developer' Point of View
In line with a web crawler's calculations, a web developer should always maintain a highly sophisticated site. In order for a location to rank highly, it is necessary to address development-related issues. In order to confirm that no content remains unseen on the site, a web crawl spider simulator is used through the site. The team's responsibility is to roll out essential improvements in the remaining estimates. Crawlers may be prevented from accessing a specific area of a website if this is implemented. There is an error detection tool known as a spider simulator.
A Site Owner's Perspective
The tool for operating the spider simulator is accessible to anyone. A webmaster should also take the time to examine various aspects of his or her site. In the event that the website proprietor notices a significant decline in website traffic, different tests may be conducted. Such tests help the website owner determine which aspect of the problem is causing the decline in traffic.
This is a requirement of a company that offers digital marketing services that are able to address all their points of view. Additionally, site owners should be aware of this. In the event you run your business online, your views will differ from those of a company. To inform specialists about the weaknesses of a business, one must determine how to distinguish them. A well-informed site owner will have an edge over their competitors. Such an owner can locate an advertiser who is capable of dealing with the required tasks.
The importance of the Search Engine Spider Simulator
Digital marketing would not be complete without the spider simulator. When using the spider simulator, it is important for the bots to crawl the page as soon as they can. Nevertheless, the content on the particular website page is helpful to accessibility for a web crawler in the process of indexing it. By using this tool, we are able to simulate a web crawler similarly to the actual one. It is difficult to get immediate data regarding the imperfections of your website from the SEO standpoint without the wise tool.
It is possible for a web designer to create an active site for the benefit of end users. Therefore, crawling robots are not required to think about the site in addition to their regular tasks. Using a simulator would be the best option if the configuration is not helpful to crawlers. Unless you have a tool, you cannot confirm that the website is in fact functional even if it is highly optimized.
Reviews
"It's really a good and useful tool. I am glad that it accurately shows how crawling works. I can easily see my website content and make sure that everything's fine."
Ryan Croft
"All the SEOs should use this tool as it really generates accurate results. I am totally satisfied with it and recommend others to take advantage of it as much as they can."
Brenton Potter
"I often need to optimize websites and monitor their SEO health score. This spider simulator helps a lot to show how well the crawler can crawl my websites."
Peterson Ryan
"I must say this search engine spider simulator is a very useful tool. I am glad that I came across it and got to know how crawlers crawl my website."
Hank Orpin
"This is beyond amazing and useful. I recommend you all to add this tool to your SEO kit. You would never be disappointed as it really works faster and accurately."
Esei Dever
Frequently Ask Questions
Search engine spider simulator tells you how a crawler views and reads the web content while crawling. It displays your website content just as it appears to the crawling spider.
Google Spider is a crawler which is designed to crawl the web content. It goes from one section to another and from one page to another to view, read, and assess everything which is displayed on the website.
ETTVI's Spider Simulator lets you see a web page from the eyes of a search engine crawler. It shows you how the search engine crawlers views and reads your meta tags, HTML headings, internal/external links, textual content, and source code.
Just enter the URL of your web page or website, run the tool, and it will display your website's on-site contents just as they appear to the crawler.
Yes. Just specify your website URL and you will be able to use ETTVI's Search Engine Simulator for free of cost.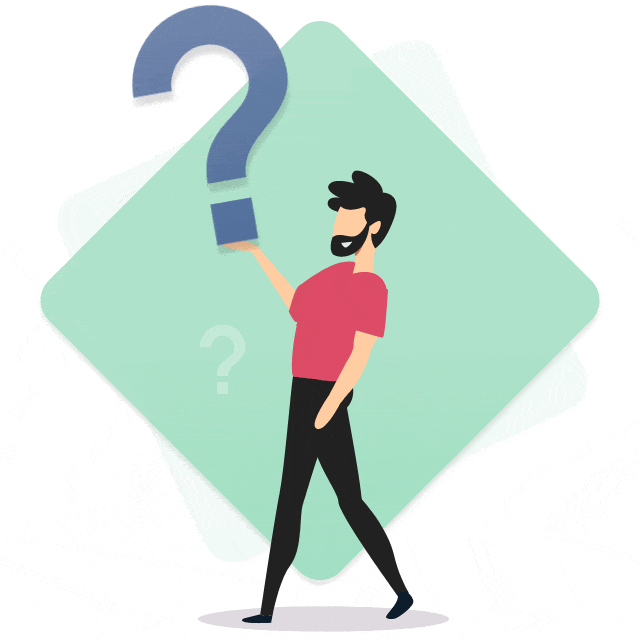 Stay up to date in the email world.
Subscribe for weekly emails with curated articles, guides, and videos to enhance your tactics.