Article Rewriter Tool Online
Free Article Rewriter tool helps you to escape plagiarism and generate well-optimized content!
Article Rewriter Features
Automated Rewriting
Paraphrase the content using advanced AI technology
Plagiarism Removal
Make the content unique without disregarding the context
Content Optimization
Improve the grammar and readability to enhance the quality
ETTVI's AI Article Rewriter Tool
Rewrite any type of content to innovate the wording and remove plagiarism - upload your content and let ETTVI's Article Rewriter to paraphrase and optimize it real-quick.
Using advanced natural language generation (NLG) technology, it's AI system understands the context to substitute the creative words and generate unique content. It reorders the sentences to enhance the originality and corrects the grammatical mistakes to improve the quality.
ETTVI's Article Rewriter recreates the content to level-up the writing style without compromising on its essence and quality. All the students, researchers, writers, and bloggers can leverage it to create plagiarism-free content more effectively. Take advantage of it to rewrite the content to achieve more clarity and enhanced readability.
Rephrase unlimited words with this advanced rewriting tool for free of cost - regardless of any time limit.
How to Rewrite an Article Without Plagiarism?
Follow these simple steps to rewrite your content with ETTVI:
STEP 1 "Enter Content"
Paste the content in the "Text box".
STEP 2 "Run the Tool"
Click on "Rewrite" to run ETTVI's Article Rewriter Tool.
STEP 3 "Check Results"
ETTVI's Article Rewriter Tool will rewrite the given content and provide you with its well-optimized and unique version.
You can easily copy to save the paraphrased content in the connected system.
Why Use ETTVI's Article Rewriter Tool?
Enhanced User Experience
All the features and functions of ETTVI's Article Rewriter Tool are well-designed and well-developed. The users can easily find it, access it and use it for rewriting any type of content. To make it more feasible for the beginners to understand the working of this tool, ETTVI has incorporated an easy-to-read user guide as well.
Error-free Paraphrasing
ETTVI's Article Rewriter Tool is based on an advanced AI technology which makes sure to rephrase the given text using improved linguistic choices. It changes the wording and restructures the sentences to achieve uniqueness but doesn't alter the original meaning. No matter what type of content you upload, it quickly analyzes it and rewrites it without any grammatical error.
Content Quality Enhancement
Whether you rewrite an academic assignment or web content, the content quality including readability and uniqueness truly matters. Therefore, ETTVI's Rewriting Tool improves the grammar and vocabulary to rewrite the text with much more clarity. Indeed, its advanced Ai technology makes sure that the content you rewrite always ranks and scores higher.
Free Access
ETTVI doesn't charge you when you use its Rewriting Tool. Fortunately, people from all around the world can rewrite any type of content with the help of this rewriting wizard for free of cost. Forget not that it enables you to rewrite unlimited words at a time!
Reviews
"Since the day I started using this tool, it has become easier for me to write my assignments and escape plagiarism. I am delighted and would recommend using it for both academic and professional purposes."
WILSON TAYLOR
"This rewriter tool is one of the fastest working paraphrasers I have used so far. It has solved one of the major problems I come across while writing. As manual plagiarism removal is quite difficult, it is quite useful to have such an efficient paraphrasing tool."
MORRIS ROGERS
"I highly recommend using this tool as it is easy to use and gives 100% authentic results. It really has been helping me a lot to remove plagiarism from my college essays and assignments. "
REED COOK
"It is very user-friendly and gives good results. I am satisfied with it as it is helping me a lot to remove plagiarism in my academic works. I would suggest and recommend this tool to remove plagiarism from any text."
MORGAN BELL
"Most of my writing problems have disappeared as of now; I use this rewriter tool. It is fast and saves up a lot of my time. Plus, the paraphrased content is very compelling. Thanks to this tool, I am doing much better in my assignments. "
MURPHY BAILEY
Frequently Ask Questions
ETTVI's Article Rewriter Tool is developed to express the given content in distinctive wording. You can surely use it to remove plagiarism and make your content absolutely unique.
Upload the article content in the text box of ETTVI's Article Rewriter Tool and run it. It will instantly analyze the article and rewrite it in unique and more creative words.
ETTVI's Rewriting Tool doesn't merely rephrase the given content but makes sure to improve the quality as well. Indeed, this is one of the best AI Rewriters which paraphrase content without any error in real-time. Moreover, it is free to use and thus, serve you the best.
Original Content: Once upon a time, it was a snowy evening. All children were playing in the garden when they heard a horrible sound. A lamentable fire raged around the yard, and everyone was screaming.
Rewritten Content: It was a snowy evening once upon a time. When they heard a horrible sound, all of the children were playing in the garden. Everyone was screaming as a terrible fire raced around the yard.
Original Content: The nostalgia hit him hard when he saw the birches of the tree in the very same garden where he used to play with his friends.
Rewritten Content: When he saw the birches of the tree in the same garden where he used to play with his pals, he was hit with nostalgia.
No. You can rewrite unlimited words without any usage or time limit. Neither any sign up nor subscription charges are required.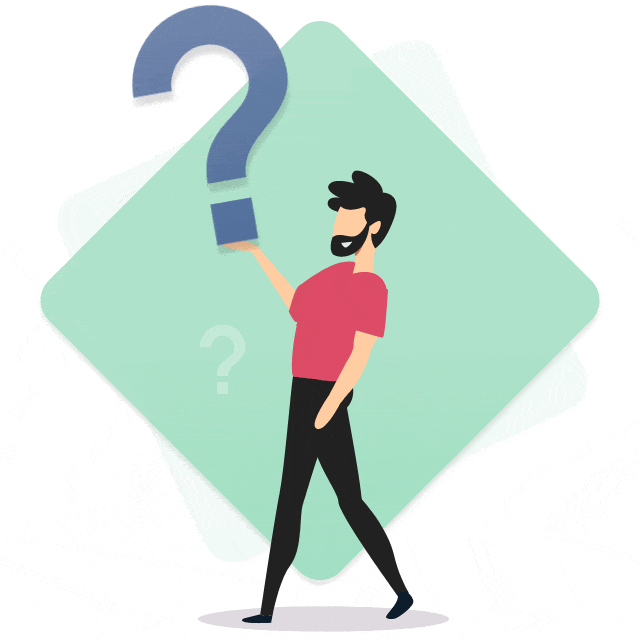 Stay up to date in the email world.
Subscribe for weekly emails with curated articles, guides, and videos to enhance your tactics.