Alexa Rank Checker
Track Website Popularity Score and Traffic Statistics
Features
Check Alexa Rank
Measure the popularity score of any website at the global level
Lookup Country Rank
Find out the country-specific popularity score of any website
Track Web Analytics
Audit a website to monitor its traffic, reach, and change in rank
ETTVI's Alexa Rank Checker
An Ultimate SEO Tool to Monitor the Website Performance in Real-time
Get insights into the website performance and compare it with competitors with one of the most useful web analytics tools - ETTVI's Alexa Rank Checker.
ETTVI's Alexa Rank Checker audits a website and leverages the new page views to mark its global and country rank. Website Traffic serves as the potential key performance indicator which enables this advanced tool to specify how well a website engages the users.
It takes less than a minute to track the website traffic and user engagement to measure the website popularity score - for free of cost.
Enter a website URL in ETTVI's advanced Alexa Rank Checker to track its:
➔ Alexa Rank - Popularity Score at Global Level
➔ Change - Increase or Decrease in Alexa Rank
➔ Country - The Country in Which the Website is Ranked
➔ Country Rank - The Popularity Score in the Ranking Country
➔ Reach - The Number of Website Visitors
Specify the URLs and check the Alexa Rank (popularity score) of multiple websites - at a time.
How to Check Alexa Rank of a Website?
Click on Single URL and then follow these steps to check the Alexa Rank of one website:
STEP 1 'Enter URL'
Place the domain name of the website Alexa Rank of which you would like to check.
STEP 2 'Run the Tool'
Click on 'Check Alexa Rank' to run the tool.
STEP 3 'Check Result'
ETTVI's Alexa Rank Checker will run to check and display the:
URL (domain name)
Alexa Rank (popularity score)
Reach (total traffic)
Country (in which the website is ranked)
Country Rank
Change (increase/decrease in global rank)
How to Check Alexa Rank in Bulk?
Click on Bulk URL to check Alexa Rank in bulk.
STEP 1 'Enter URLs'
Paste the list of the domain names in the search bar to check their Alexa Rank as follows:
STEP 2 'Run the Tool'
Click on 'Check Alexa Rank' to run ETTVI's Alexa Rank Checking Tool.
STEP 3 'Check Result'
ETTVI's Alexa Rank Checker will display the URL, Alexa Rank, Reach, Ranking Country Name, Country Rank, and Change in Alexa Rank of each domain separately.
Why Use ETTVI's Alexa Rank Checker?
No Need to Install Alexa Toolbar - just enter a URL in ETTVI's Alexa Rank to track web traffic data, global, and country-specific rankings right away.
ETTVI's Website Globak Rank Checker enables the webmasters to benchmark a website against competitors. This tool provides a quick estimation of website popularity to do a competitive analysis - it gauges the popularity score based on the average daily visits and engagement rate of a website over a specified time period (3 months)
Well, there's a lot more to what ETTVI's Alexa Rank Checker do!
The advanced and efficient user interface of ETTVI's Alexa Rank Checker takes only a few seconds to find out:
➔ How popular a website is as compared to the competitors?
➔ How much has the global rank of a website changed?
➔ In which country a website is ranked?
➔ What is the country rank of a website?
➔ How many users view & visit a website?
Yes! ETTVI's Alexa Rank Checker audits a website to lookup its Global Rank, Reach, Ranking Country Name, Country Rank, and Change in Global Rank. All the webmasters including SEOs, marketers, sellers, and bloggers can leverage this advanced web analytics tool to know how well their website is performing and what should be the next step to enhance user engagement.
ALL FOR FREE!
Beginner's Guide to Alexa Rank
Alexa Ranking is a common question we get from many people. Alexa rank is very important for a website or business. In the eyes of advertisers, investors, and partners, the Alexa Rank is a public indicator that can be used to evaluate a business or website value.
What is Alexa Rank?
Alexa rank is a global website rating system that examines millions of websites to determine the most competitive ones. It indicates how a website's traffic compares to competitors', effectively measuring a website's popularity.
Alexa has been around for a long time, dating all the way back to the late 1990s. Since then, little has changed. Users install the Alexa toolbar on their web browsers, providing the company with access to their internet surfing history and enabling them to monitor the most popular websites
Alexa Rank also certifies the performance of any site in comparison to other sites. The Proprietary approach is used to compute Alexa Rank, so if users are curious how Alexa Rank determines which businesses are more popular, ETTVI's global Alexa checker can inform. The Alexa Rank also certifies the performance of any site in comparison to other sites. The last three months' worth of data from that website is included. As a result of this, we can calculate the website's estimated visitor engagement and traffic.
Alexa enhanced the toolbar's accuracy in 2008 by including other data metrics, such as widgets and web browser plugins.
What is the Good Alexa Rating?
Alexa rankings begin at one and can reach infinity'or more than 1.5 billion, the expected number of internet sites in 2021
It's difficult to pinpoint an exact range for what constitutes a "good" Alexa rank. However, the lower the Alexa rank, the higher the estimated visitor count.
A rating of less than 30,000 on Alexa is considered pretty high. And a site with an Alexa rank of one is regarded as the most popular.
How Does Alexa's Rank Calculate?
According to the official website of Alexa, the rank is derived using a combination of estimated daily unique visits to the site and the expected amount of page views on the site over the previous three months, with the highest-ranking being assigned to the most popular website.
Their rating system is calculated using data from their global data panel. This information is collected from internet users who use one of the accessible browser extensions for Google Chrome, Firefox, or Internet Explorer.
The Alexa ranking system checks a website and determines its visit frequency. A single visit is considered if the same user accesses a website more than once on the same day.
The parameters used to determine an individual site's ranking are as follows:
Daily unique visitors: the number of Alexa users/volume of traffic who visit a site on the same day.
Average pageviews: the number of times an Alexa user views a given page or URL.
On the basis on the number of visitors and page views, Number 1 is the most popular site.
Analyzing a site, ETTVI's Alexa rank checker tool calculates the number of times it is visited, country, Alexa rank, domain name, and reach. A single visit is counted in the same person who sees the site numerous times in 24 hours.
Is Alexa Rank a Factor in SEO?
Yes, Alexa rank has an impact on search engine rankings. Alexa ranking (i.e. reaching as close to 1 as feasible) is the same as SEO in that it takes time to get there.
Think of Alexa ranking and SEO as a cause and effect relationship. The Alexa rating will improve webmasters' SEO efforts and optimize the site to appear at the top on Google.
To keep track of website's Alexa ranking, users should focus a large portion of their marketing plan on raising SEO rank and regularly check Alexa rank with ETTVI's Alexa website ranking checker that provides comprehensive information about Domain name, Alexa rank, total traffic, reach, country, and alexa country rank.
How Alexa to Increase the Business?
When web admins use Alexa rank as part of their marketing strategy, it's more of a subconscious effort than deliberate. Using Alexa's ranking as a source of keywords for future blogs or other outreach activities is one of the most direct methods to improve the marketing approach.
However, Alexa rank will rise if the user spends time in a few distinct regions. Alexa rating can be improved by creating high-quality content.
In order to increase Alexa rank, webmasters must produce relevant content that is valuable to the reader. Users should be compelled to share content with their friends and family on social media to see it. The Alexa rank will rise as a result of attracting more unique visitors, which is an important marketing goal.
How can I improve my Alexa rank?
Lets discuss some important factors to boost website or blog's Alexa ranking.
Increase Website Traffic

Website traffic is the most significant and effective technique to improve the Alexa Rank. Increasing traffic to a website or blog raises Alexa rank. Maintain a steady stream of fresh, interesting information for readers by putting out new posts on a regular basis.

When readers find resources useful and instructive, they engage with better predictive content and share with their networks, bringing new visitors who could become customers. Google and other search engines are rewarding high-quality material, which is making it easier for people to get the information they need.

Visit the Website for Long Time

Users who spend more time on the website or blog are the second most essential factor in boosting Alexa rankings. When Alexa ranks a website, it also looks at how long visitors stay on the site. To raise the average time spent on the website, users should keep their visitors engaged for longer periods of time. However, SEOs may improve their company's marketing results by uncovering previously unnoticed growth potential using ETTVI's Alexa web ranking checker.

Increase Page Views

The third most crucial approach to improving the Alexa Rank is to ensure that the website's average page view is high, as this raises the site's Alexa Rank. The website's average page view should always be a goal for users.

Introduce New Material

Keep this in mind when creating the site only unique content should be posted on the website. The Alexa Rank is steadily rising as a result of the unique content, and the website's popularity has begun to rise as a result.

User may put their own site's data into perspective by comparing it to their competitors. It's easier to see what metrics matter, what strategies are working, as well as trends in the industry when users have a better grasp of what measurements matter. Every viewpoint helps shape the entire strategy, allowing users to make better business decisions that improve the market position.

High-quality Link

Commenting on another popular blog is the way to do this. Users can enhance their website's traffic by creating backlinks from other blogs by commenting on such blogs and writing the URL of their website in the comment box, which will direct visitors to their site.

Webmasters can use internal links to link from one page or post on their website to another. Because they help users navigate the website, they keep them motivated with relevant to the topic material, which is helpful. If sites have many sub-links, they can help to get more traffic to the website. However, any successful internal linking strategy relies on high-quality content, so make sure the provided content is useful to the site's users.

Search engines can better understand the site's content using both inbound and internal links. Even though linking is critical to the online strategy, it should be used properly. Excessive linking can harm the site's trustworthiness, Alexa rank, and readability, and search engines may punish SEOs for it.

So, ETTVI's website ranking checker allows users to see where a website currently ranks in Alexa's ranking. When it comes to web analytics, the technology has been developed by experts who understand the subject matter.

Regularly Update the Blog

The Alexa rank will drop if users don't update their website or blog to keep up with the times, and the popularity will begin to fall as a result of this.

When the Alexa rank falls, it takes a lot of work and effort to get it back up to where it was before the decline. The website and blog need to be updated frequently.

PPC campaigns can be used to purchase PPC advertising for keywords that business competitors are using to drive traffic to their sites. Users may learn a lot about their target audiences by conducting some basic keyword research. Keyword research is like being fluent in the terminology of the target audience by understanding their wants and demands.
Reviews
"In my opinion, Alexa offers the lowest barrier to entry of the 30 or so ettvi alexa checker I used. It's simple to operate. Moreover, the data visualizations make it simple to consume the information. (Lubinda Abril, Digital Marketing Coordinator)"
Malia Maccal
"Every day, I use Alexa to get a sense of how we stack up against our competitors. We use it as a yardstick to assess the success of our marketing efforts. (Lukas Richardson - data analyst)"
Jacob Ranolds
"I'm delighted that I discovered this amazing SEO tool. Its operation is admirable. It's become second nature for me to monitor and note the Alexa rank of my websites and blogs. (Alex Gatson, SEO Analyst)"
Hocane Aly
"We obtained this extremely useful Alexa checker courtesy of ettvi. This tool is more precise and effective. (Helena Nicole Data Analyst)"
Tina Fey
"This is quite beneficial for me because I frequently purchase new domains and it enables me to examine Alexa ranking and important information for free. Completely satisfactory outcomes. (Cillian Fischer Blogger)"
Robert Durst
Frequently Ask Questions
ETTVI's Alexa Rank Checker Tool enables the webmasters to directly monitor the web analytics. Just enter a domain name and the Alexa tool will compare it with millions of relevant websites to measure its popularity score at a global and country level. It tracks the total traffic, reach, and change in the Alexa Rank of a website as well. This tool serves the best to keep a check on website performance and find out the country in which a website is ranked.
Enter a URL in ETTVI's Alexa Rank. It will quickly track the web analytics and highlight the Alexa Rank, Total Traffic, Reach, Ranking Country, Country Rank, and Change in Alexa Rank of the requested domain.
Yes. ETTVI's Alexa Rank Page Checker enables the users to check the Alexa Rank in bulk. You can enter multiple URLs to track their web analytics at a time.
ETTVI's advanced Alexa Rank Checker audits a website to collect the web traffic data and compare it against millions of relevant websites at both global and country level. Based on the average daily page views and visits, ETTVI's tool estimates the popularity score of the given website which we call its Alexa Rank.
Yes. People from all over the world can access and use ETTVI's Alexa Ranking Checker to get insights into web analytics for free of cost.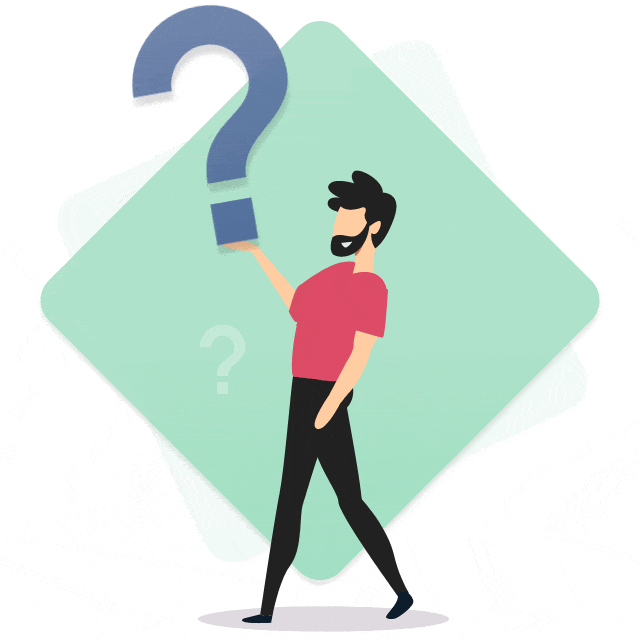 Stay up to date in the email world.
Subscribe for weekly emails with curated articles, guides, and videos to enhance your tactics.