Broken Links Checker
Scan your Website to Discover Broken & Dead Links and Improve SEO Efforts!
Features
Check Internal Broken Links
ETTVI's Broken Link Checker tool identifies all the internal broken links that are hurting your site ranking.
Identify External Broken Links
It also scans your webpage for external broken links that can disturb your crawl budget.
Lists HTTP Error Codes
The powerful tool will also provide the HTTP error codes report i.e. (404)- So, you can easily identify broken links.
Broken Link Checker
Track Broken Inbound and Outbound Links in Just a Single Click!
ETTVI's Broken Link Checker is developed to help developers, web designers, and webmasters to identify inbound and outbound broken links easily. Efficiently developed Broken Link Checker will run a complete scan of your specific webpage using an efficient crawler and find internal & external broken links (dead links) that exist on that webpage and report back to you. So, you can easily fix them to save your website rank and crawl budget.
By providing a comprehensive analysis report, it allows you to remove all the dead links, deliver improved user-experience and SEO efforts. Our multi-featured tool not only scans your website for broken links but also provides HTTP status codes (2xx, 3xx, 4xx, 5xx, 6xx) and does multiple checks for single links.
How to Use Broken Link Checker?
Like anyother ETTVI SEO tool, Broken Link Checker comes with intiutive user-interface and easy to follow steps:
To scan your website for bad links:
Step 1: Enter URL of specific website
First, copy the specific URL that you want to analyze and paste in the input field of our broken link checker.
Step 2: Click "Check" Button
After pasting the URL in the input field you need to click on the "Check" button or you can just hit enter on your keyboard.
Once you click "Check", ETTVI's Broken Link Checker will provide you with the detailed report that will include:
URLs:
In this field, there are list of complete URLs that exist on that specific page - So, you can easily know which URL needs to be fixed.
Status Code:
Second field exists in front of the "URLs" field and consists of the status code of each URL separately.
Status:
Here comes status that defines all the status codes - So, you don't need to search for status codes separately.
Common Status Codes
200
okay
301
Permanently Redirect
302
Temporary Redirect
404
Not Found
403
Forbidden
500
Internal Server Error
Try Another Url:
After checking the output - Now, if you want then you can easily check broken links of another URL by just scrolling down and clicking on "Try New URL" button.
Broken Links and Search Engine:
Broken Links refers to those links that exist on a webpage and are clickable but returning with nothing like 404 (Not Found) or any other error. Broken Links are very dangerous and can hurt your website ranking very badly as well as destroy user experience.
Even, the broken links can also disturb your crawl budget and can cause indexing problems - So, it is always a good idea to regularly check broken links on your site and fix them accordingly. You can easily check broken links with ETTVI's Free Broken Link Checker tool without any charges.
Here are some common reasons for broken links:
Broken links can be made by many reasons but here are some common causes of broken links:
Changing URL structure

The site may be temporarily unavailable or permanently shutdown.

Giving link to external resource (Video,Image or PDF) that has been moved or deleted.

Misspelled URL by site owner

Firewall or another relevant software

IP Blocked by external site owner
How to Fix Broken Links?
Finding broken links is just one step in improving SEO efforts as you also need to fix those to get improved ranking.
External Broken Links:
There is nothing much you can do about external links. So, there are only two ways that you can follow to fix external broken link:
Remove the URL
Replace with a Valid URL
Yes, these are the only ways to fix external links - You can just remove them or replace them with a new valid URL.
Internal Broken Links:
Remove the URL:
The first thing that you can try to fix the internal broken links is just remove the link from your webpage if it is not important.
Redirect the URL:
You can also redirect that URL to a working and relevant URL - You can use 301 redirect or 302 redirect according to your needs. 301 Redirect used for permanently redirecting like if you completely want to shift from your old URL to new one. 302 Redirect used for temporary redirecting like if you want to redirect for a short passage of time.
Replace the URL:
You can also just replace that error URL with a valid URL.
Typo Mistake:
Check if there is any typo mistake if it is then fix that typing mistake and you are good to go.
Reviews
"For auditing your website I would recommend adding this tool in your list. It will give you a complete report which contains all broken urls along with status code."
Valiant Morin
"I used this tool to find 404 links that exist on my site. I fixed them and found some amazing results after 2 weeks. As it is one of the best tools that i have ever used."
MORRIS ROGERS
"For SEO Experts it is a very beneficial tool and it is free -So, anyone can use it. That's why I recommend it to every seo person."
Andrew Paul
"I can't believe this tool gives all the broken links that exist in my site so quickly. It roughly takes 1-2 minutes to find all the broken links. 100% Recommended."
Sebastian Stan
"Its accurate results made me to give a positive review to this tool. I prefer this tool to every marketer."
WILSON TAYLOR
Frequently Ask Questions
Broken Links is a hyperlinked text that exists on your webpage but when you are clicking it is returning with nothing like 404 or any other error. These links can be dangerous for your site ranking.
Broken links affect SEO, destroy your crawl budget that can cause indexing problems and also bad for user experience. So, it would be great to fix all the broken links that you found and it is also a good idea to check broken links on a daily basis.
Broken Link Checker is an online web based tool developed by ETTVI to identify the broken, dead or error links of your page that are hurting your site ranking.
With ETTVI's Broken Link Checker Tool, it's a piece of cake. You just need to enter the specific URL in the input field and hit enter - You will get the results in seconds. Plus, it's completely free.
ETTVI's Broken Link Checker is the best free tool to check all the internal and external broken links that exist on the website. It does not charge a single penny and you can use it countless times. Plus, ETTVI's Broken link checker uses an efficient crawler that identifies all dead links in no time.
No, there is not any usage limit of the tool. You can use as many as you want, even countless times.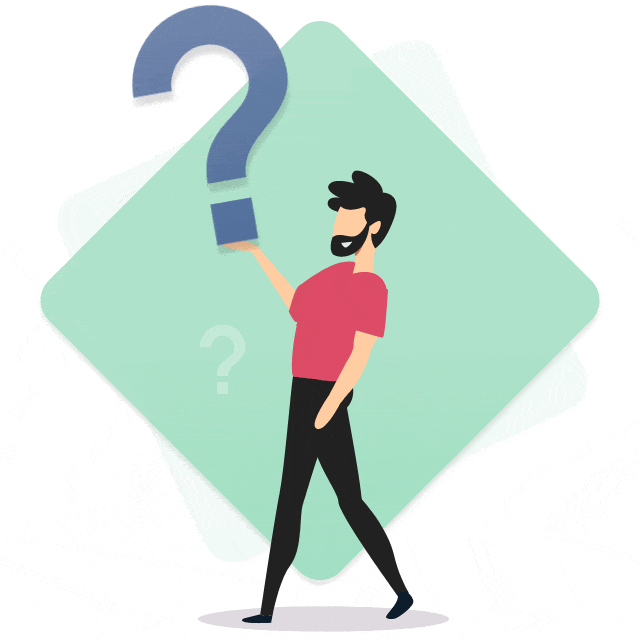 Stay up to date in the email world.
Subscribe for weekly emails with curated articles, guides, and videos to enhance your tactics.