Suspicious Domain Checker
(Find if your website is safe and secure from Malware by using ETTVI's Suspicious Domain checker)!
Features
100% accurate results
Get 100% accurate and true results with no error.
Check up to 20 domains at a time
Check maximum 20 domains in a single click
One-click Search
Quickly find out if a website is safe or suspicious to browse
ETTVI's Suspicious Domain Checker
Usually, in the search results, Google tells you if a website is safe or not, depending on the information it has. A security tool is usually provided by Google as a way to ensure that you enjoy the best browsing experience.
If, however, we want to take extra steps to ensure our security and safety, you can also use ETTVI's suspicious domain checker tool to determine whether a domain is being used for malicious purposes before accessing it. ETTVI's Suspicious Domain Checker can detect malicious domains on your website using highly efficient malware scanning software. Using this tool, a website or domain can be scanned for danger or suspicious activity.
How to use ETTVI's Suspicious domain checker?
Follow the steps below to see if your website is secure or not.
Step 1. Enter your website URL.
Open ETTVI's Suspicious domain checker and enter your domain URL in the search bar.
Step 2. Hit the "Export" button
After entering your website URL click on the "Export" button to generate results.
Step 3. See the results
After clicking on the "Export" button you will see the final status if your website is infected or not.
Why use ETTVI's Suspicious Domain Checker
ETTVI's Suspicious Domain Checker tool is free-to-use and helps people check if their sites have viruses or if malware has been installed on them.
The Suspicious Domain Checker tool from ETTVI is highly recommended for improving and optimizing your website. A safety check for your website can be done without any hassles using ETTVI's Suspicious Domain Checker tool. There are a variety of features that can help you to make your website safe from any potential threats.
Always Reliable and No Error in the Final Results
You are 100% assured the output results you get from ETTVI's suspicious domain checker are true. If there is any potential virus or Malware threatening your website our tool will detect it and show it to you, so you can take appropriate action.
Check 20 Domains at a Time
Check security of 20 domains at a time with ETTVI's suspicious domain checker. Enter 20 URLs' in separate lines on the search bar of the tool and hit the "Export" button. You will know which of the 20 domains you entered is secure or not.
Free to Use Tool
ETTVI's suspicious domain checker is a free to use tool. You don't have to spend a single penny to get all its features and results. No signup is required, just open ETTVI's website and use the tool whenever you want.
Everything you need to know about Suspicious Domain Checker
What is Malware Domain?
Malicious websites usually distribute malware or attempt to do so by downloading or installing malicious software on your computer. If anything is able to affect the functioning of your computer, intrude upon your privacy, or compromise your data, you should be aware of that. You do not need to do anything other than visit a website of this type in order to infect your computer with malicious software.
Also, it is important to keep in mind the fact that there are times when malicious websites have the appearance of normal websites. In some instances, you will be asked to install software that makes your computer seem authentic. It is important to be aware that there are numerous websites and domains containing malware on the internet. These malware or spam domain sites not only negatively affect your search engine ranking, but they can also damage your business.
What is a Suspicious Domain Checker?
Malware is far more prevalent on websites than most web users realize. It's believed that 60% of websites have malicious content that steals sensitive information. An excellent tool for detecting malicious code hidden inside a website is the Suspicious Domain Checker. It enables you to eliminate the harmful code and keep your website safe from harm. By using ETTVI's Suspicious Domain Checker tool, it is possible to check in just a few minutes every aspect of a website. The easiest and fastest way to check if your website has malware on it is to enter the domain name in the search bracket and run the tool.
What is the Purpose of a Suspicious Domain Checker?
On a regular basis, websites are threatened by malicious software. During the past few months, the number of sites that have been infected with malware has increased dramatically. This is true for any type of site, whether it's a small e-commerce website or a personal website with multiple pages. The use of an effective tool to help you scan for suspicious domains is always imperative in order to ensure your security against possible threats. Google Chrome and Mozilla Firefox both offer free tools that enable users to scan websites, and also there are services that charge money but offer more comprehensive scans. For those just starting out and unsure how serious they want to take their websites, most browsers will work just as well identifying suspect domains.
What Makes a Domain Suspicious?
The following warning signs may indicate malware infection:
Computer is slow. In most cases, slowing down your computer is the most significant symptom of malware infection.

Programs are automatically opened and closed. You must have malware installed on your computer if a program of yours is automatically opening and closing.

There is a lack of storage space. It is possible for malicious files to be downloaded automatically into your computer when you visit certain websites. As a result, your computer may not have enough storage space.

Pop-ups, websites, or other unwanted programs. By clicking on suspect websites for downloading free applications, Pop-ups may appear while you are browsing the internet.
Reviews
"If you are an SEO expert then this tool would be very useful for you. You can find any suspicious domain from bulk list so you can avoid these domains in the future."
Chris Holland
"The tool is so effective in finding suspicious domains. I appreciate that there is such a tool. The best thing about this tool is that it is free to use and provides unlimited access."
Charlie Blum
"This tool is a real treat for all SEOs experts. This works just fine to help check if a domain is suspicious or it has any Malware in it. Comes in handy when checking security of old domains"
REzra Whiteman
"This tool is very easy to use and quickly works to check any suspicious domain. I find it very useful as I'm managing several client websites and I have to be sure that their is no Malware on their website."
Jacob Jr
"ETTVI's Suspicious Domain Checker is my go-to choice for finding suspicious domain if you are outreaching or purchasing domains."
Inej Kaif
Frequently Ask Questions
Sites that attempt to download or install malware into your system are known as suspicious domains. It is generally any activity that interferes with the operation of your computer, accesses your data, or gains total control over your device is a suspicious activity.
ETTVI's Suspicious Domain Checker allows you to check if your website or any domain is infected or not. Just enter your website URL, click the "Export" button and let the tool do its magic.
ETTVI's suspicious domain checker is a free to use and reliable tool for website owners and SEO experts. Use it 24/7 anytime, and anywhere you want.
If ETTVI's suspicious domain checker stops working immediately contact at ETTVI's support and let us know about it. We will try to resolve the issue within 24 hours.
Scan your website through an Anti-virus software to remove the virus or malware. Change the default browser of your website and install plugins and security extensions to remove any unwanted Ads that may cause your website to appear suspicious.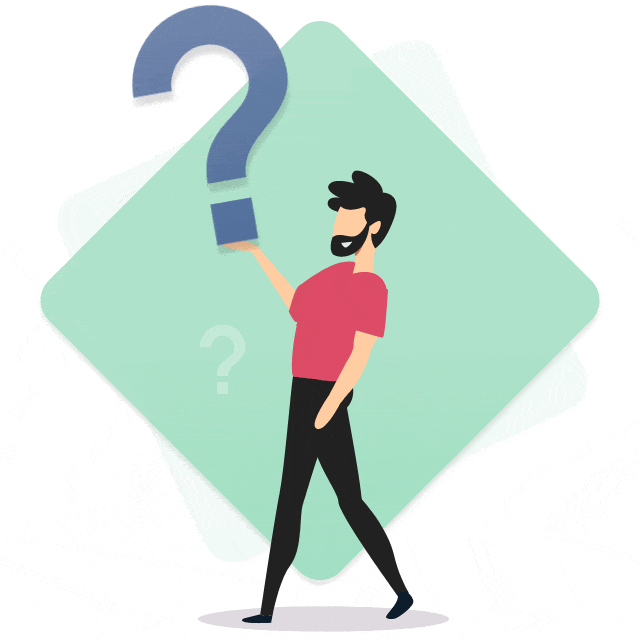 Stay up to date in the email world.
Subscribe for weekly emails with curated articles, guides, and videos to enhance your tactics.