Insta Story Saver:

The Quick and Easy Way to Download Instagram Stories
Download and save Instagram stories to your device to view them anytime, anywhere. With just one click, you can save stories from your own device.
Instagram is a popular social media platform that allows users to share pictures, videos, reels, and IG stories with their friends, family, and followers. You can post and share your favorite visual content – however, instagram doesnt allow any user to download instagram story. Here our free Insta Story Downloader comes handy!


Developed with a core focus on user experience and delivering quality results with one click, our Insta Story Saver helps users to save Instagram stories for free on any device or browser and even can view or share with others easily.

Whether you are using Android, iOS, Mac or Desktop, our online Insta Story Downloader got you covered. Innovatively developed, this feature-enriched has all the required features that you need to save instagram story. With the popularity of Instagram, now everyone wants to download their favorite stories, but unfortunately Instagram doesnt allow users in downloading Instagram stories. Our online IG story saver is one of the most convenient and easy-to-use available downloaders to back up your stories and save them to your devices or computers, ensuring that you don't lose your favorite memories.
How Insta Story Downloader Works?
Instagram is one of the most intuitive social media platforms rendering a seamless and excellent browsing experience to the IG users. Keeping this in mind, we have designed the most easy-to-use Instagram Story Saver to easily save Instagram story.

This online tool is based on advanced scrapping languages that leverage Instagram API to access data and functionalities from Instagram. This allows our IG story saver to easily fetch your favorite stories and save them to view them anywhere and anytime through your device.

When a user adds a link to a specific Instagram story, Instagram Story Saver processes by accessing a specific user's all available public stories through the built API. Users can click any story to download and save for the future.

Developed with precision, our Insta story saver downloads or saves the story in the exact format and resolution as it appears on the Instagram account. However, it only downloads the stories of the public accounts —- any account that is private or restricted access can't be accessed by our Insta story saver.

So overall this amazing Insta story saver is a legitimate tool developed to give you the most convenient way to download Instagram stories with only one single click.
How to use Insta Story Downloader?
Using insta story saver is as easy as scrolling through your favorite's influencer's IG feed. Whether you are using a mobile phone or browsing through a laptop/desktop, you can easily use our online insta story downloader to save Instagram stories.

To download your favorite IG stories, you just need to follow the simple steps:

Step 1: Navigate through the browser or mobile app

Open your preferred browser on the desktop or smartphone to search "Insta Story Saver" by ETTVI to open the most easy-to-use available tool.

Step 2: Open Specific User's Instagram Account

Go to instagram.com or app to copy the link of a specific user of which you want to download or save instagram stories through Instagram story downloader.

Step 3: Paste link in the Insta Story Saver tool

Just paste the link of instagram profile in the input field and click to view all available IG stories from that specific account.

Step 4: Download or save your favorite stories

Download your favorite Instagram stories from the available options and save it to view it in future without the internet.


Features of Insta Story Downloader
ETTVI's Insta story downloader comes with multiple features that make it one of the best available online tools to download Instagram stories. Out of all, the top features are as follow:

Multi IG Story Downloader:
With IG story downloader, you can download multiple stories with only one click. There is no limitation to the number of usage and stories to be downloaded. Bulk IG story downloader to leverage for free.

Compatible with Multiple Devices & Browsers:

With cross-browser and device compatibility, ETTVI's Instagram story saver can work for any device or browser efficiently with no breakage.
No Registration or Sign-up Required:
The online Insta story downloader doesn't need any registration or sign-up. Anyone can use it through any device completely for free.

Supports Multiple Instagram Story Formats:
Insta story save supports multiple formats where you can download stories in video, jpg, and gif format easily.
HD Quality Instagram Story Download:

No compromise on quality is ETTVI's core focus. You can download the HD quality of your favorite story — just the same way it appears on Instagram.

Legitimate Benefits of Using Instagram Story Saver:
In addition to downloading instagram stories, Instagram Story Saver offers several legitimate benefits, including the ability to view stories offline, access private stories, and share stories with friends. Additionally, businesses and influencers can use it for multiple marketing benefits.

Some of them are as follow:
Save your favorite stories for future:

Automatically, the Instagram story get disappear after 24-hours. To help you save your favorite stories for future, you can use use Instagram story saver that will save all the stories in your device.

Save your competitor's IG content strategies:
Along with keeping an eye on you competitors IG stories, you can keep them in your content planner as inspiration and curate engaging stories accordingly.

View stories offline:

By downloading all IG stories, you can view them offline without internet access anywhere.
Benefits of Insta Story Saver for influencers and Businesses:

ETTVI's Insta story downloader is also an efficient tool that can be leveraged by businesses and influencers equally to boost up the content marketing efforts.

Repurpose User-Generated Content:
The Insta story saver by ETTVI can help businesses and content creators to repuprose the downloaded content and reshare it on different social media platforms to drive engagements and delivering a consistent brand message.


Build Influencer Partnerships:
Businesses can use Instagram Story Downloader by ETTVI to download and share the stories of influencers in their niche. This can help them build relationships with influencers and create partnerships that can drive more traffic and sales to their business.
Frequently Ask Questions
Instagram story saver is an online tool available to download and save instagram stories through web browsers or mobile devices. This tool is built for the users who want to save memories or download favorite influencer's content to view it offline in future. Its a web-based downloader that doesnt require any registration or sign-up and anyone can use it for free.
Yes, you can easily download instagram stories from iPhone and Mac using our online Instagram Video downloader.
ETTVI's Instagram story downloader is not only free but also provides high-quality stories without any watermark or username.
There is no limit to download Instagram stories — you can download multiple stories for different accounts completely for free.
Yes, Instagram story saver is completely free to use without any registration or hidden subscription fee.
No, the user will not be notified even you download stories from that specific account. You can use it freely but make sure you are violating any terms or conditions of Instagram.
Yes, ETTVI's Instagram story downloader supports multiple formats where you can download video and images easily with one click.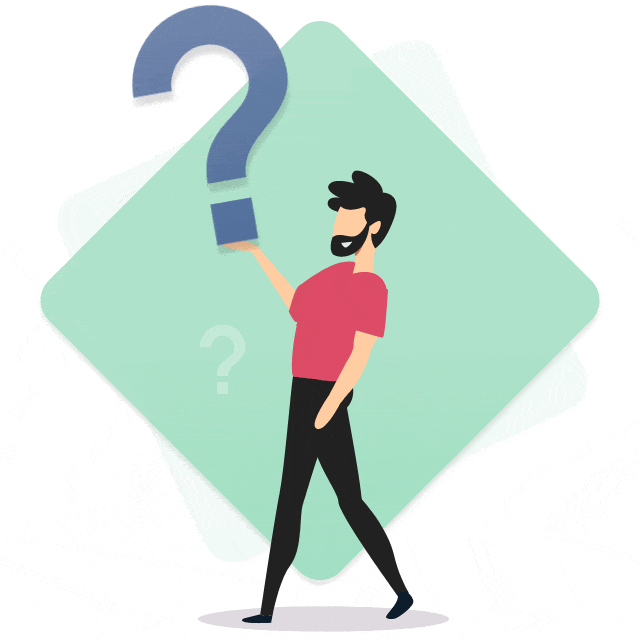 Stay up to date in the email world.
Subscribe for weekly emails with curated articles, guides, and videos to enhance your tactics.