Backlink Maker
Create quality backlinks to your website for free of cost!
Features
Generate Natural Backlinks
Get Upto 50 Backlinks
Link Out to High PR Sites
ETTVI's Backlink Maker
ETTVI's Backlink Builder submits your website to high PR resources to get quality backlinks. It lets you create high-quality natural backlinks with just one click. Save your time, efforts, and money - get free backlinks to your websites in real-time.

Enter your domain name to generate 48 different natural backlinks to your website. ETTVI's Backlink Builder will link out your website to multiple relevant sites with higher DA and PR scores. You can click on each link to verify and validate the backlink authenticity.
Boost your search engine ranking and increase your traffic with multiple organic backlinks.
How to Use ETTVI's Backlink Maker?
Follow these simple steps to create natural backlinks with ETTVI's advanced SEO tool:
STEP 1 - Enter URL
Specify your Domain Name in the search bar.
STEP 2 - Run the Tool
Click on Generate to run ETTVI's Backlink Maker.
STEP 3 - Get Backlinks
ETTVI's Backlink Maker will create upto 48 natural backlinks to the given website and display the links accordingly. It will highlight the success status of each backlink as well.
Why Use ETTVI's Backlink Maker?
Based on a rich user interface, ETTVI's Backlink Maker automatically generates high-quality backlinks to the given website. It takes less than a minute to link out a website to the sites with higher domain authority.

It reduces the expense and cuts down the time you spend to get high PR backlinks. Just enter your website and see how quickly it makes backlinks for you without charging a single penny. Leverage this advanced SEO tool regardless of any time and usage limit to make the link building easier and cost-effective.
The Beginner's Guide to Backlink Building
Backlinking is an important aspect of search engine optimization as it is considered the most valuable seo asset when it comes to boosting the serps rankings and fetching more traffic to a website. If you want to know all about backlink building then keep reading.
First of all, let us tell you what is backlinking and how it helps in seo.
What is Backlinking?
Think of backlinking as the means to connect different websites through hyperlinking. We can create a link between two websites by adding the URL of one website in the content of the other website.
More simply, backlinking can be defined as the link between two websites: a website adds the url to your website (outbound link) in its content to give you a backlink.
The URL of the website that has been added to the content of another website is what we call a backlink. Typically, we add the URL of a website in the anchor text so that when it is clicked, the user can easily jump to the hyperlinked website.
What is the Role of Backlinking in SEO?
Boost SERPs rankings by backlink building!
Backlinking is used to indicate the search engine that the hyperlinked website has quality content.
The best way to mark backlinking is citation: think of a backlink as a vote.
The website that adds the link to your web page in its content, basically, votes in your regard: it cites your web page to tell the search engine that your content is good and worth high ranking.
For you, it's a backlink to your website whereas for the website which includes your url, it's an outbound link.
Backlinking is an integral part of SEO and one of the most important ranking factors.
More clearly, backlinking is an effective strategy used by webmasters to:
increase traffic

boost serps ranking

improve search engine visibility
Characteristics of High-quality Backlinks
A backlink is considered of high-quality if:
It comes from a high DA website

your target keyword is added in its anchor text

the website (from which you are getting the backlink) is relevant to your content

it is a do-follow link
Keep in mind that getting backlinks from new and multiple websites is preferable from the SEO perspective.
Now, let's move ahead to know how you can build backlinks in the easiest yet best way.
Backlinking - The Heart of Off-page SEO
Backlink building is the major off-page seo skill. We use backlinking as a seo strategy to improve the ranking of a website. In simple words, a backlink is a link from one website to another.
Basically, the Backlinking:
enables the user to easily navigate between the linked web contents (as they relate)
signifies the credibility of the hyperlinked web page (to the search engine)
PRO TIP : You can boost the serps rankings of your website if you keep getting quality backlinks from multiple high-authority websites.
Now, you must be thinking "how can I get backlinks for my website?"
To know understand how we get backlinks, take account of the fact that there are three types of Backlinks:
Natural Backlinks

Outreach Backlinks

Non-editorial Backlinks
Get Quality Backlinks to Boost Your Website Ranking
Before going ahead to know about the techniques to get quality backlinks, let us give you a precise account of the three basic ways to get backlinks.
We have mentioned in the above sections, there are three types of backlinks. Basically, these types are marked by the three basic ways of getting backlinks.
We get "Natural Backlinks" when other websites hyperlink our website on their own (we don't ask them)

We get "Outreach Backlinks" when we ask other websites to add our URLs in their web content

We get "Non-editorial Backlinks" when we self create them (e.g PBNs)
Smart Ways to Get Backlinks
We have shortlisted 7 best strategies to get backlinks. You can adopt these backlink building strategies to improve your website ranking, and generate more traffic.
Get Backlinks From Guest Posting
The best way to get backlinks is through "Guest Posting". Typically, guest posting means to blog as a guest author. Webmasters widely use this technique to get backlinks from multiple websites.
It's a simple "Give and Take" thing: publish an article on a blog to get a backlink to your website. However, to get backlinks from high authority websites, you are often required to pay for the guest post.
Now, you must be thinking how it would help in ranking your website. In simple words, the article which you publish on a blog contains the URL of your web page that leads the Google Crawler to your website, and thus, helps to boost the ranking of your website.
You can search for the relevant blogs, and outreach to them via emails or contact forms to ask for backlinks via guest posting. If you are looking for free backlinks then it would be best if you don't directly ask for a backlink but simply propose an idea of guest posting.
Well, interestingly, most of the time, you don't even need to go and ask for backlinks as some webmasters having high DA blogs reach out to you, and offer you to get (paid) high-quality backlinks from them.
Resource Page Link Building
Resource Page Link Building is one of the best techniques used to get quality backlinks.
Resource Page Link Building can be best defined as "getting backlinks from resource pages". Whereas a resource page can be marked as a web page that refers to reliable information sources (websites) relevant to a specific topic.
In short, there are plenty of resource pages which link out to multiple websites with an intention to provide the users with an easy way to find everything about what they are searching for. If you get backlinks from such pages then it helps a lot to improve your website ranking.
Here comes the question: how can you get backlinks from resource pages?
For Resource Page Link Building, you are required to:
Search for relevant resource pages (e.g web pages that links out to your competitor websites)

Reach out (ask the best resource pages to give you backlink)
Now, you must be thinking about how you can find the relevant resource pages, and even if you find one then how you are supposed to reach out.
To find relevant resource pages, you can use the following search strings:
Your Keyword + inurl:resources

Your Keyword + "best resources"

Your Keyword + intitle:links

Your Keyword + "helpful links"

Your Keyword + useful resources
(you can use your niche as the keyword to search for relevant resource pages)
Whereas about reaching out to a resource page, the best way is to send a feeler email: politely ask them if they would like to see your web content, and link out to your website as it contains valuable information regarding their target topic.
Last but not least, to make sure the popular resource pages give you backlinks, it would be best to publish engaging content such as guides & ebooks on your website.
Use Skyscraper Technique to Get Backlinks
The publishing of high-quality informative content with an intention to earn backlinks is what we call Skyscraper Technique. Indeed, the best way to get editorial (natural) backlinks is to create skyscraper content.
Create engaging and informative content such as valuable guides, ebooks, and infographics, and display them on your website. Make sure the quality of your content is ahead of the pack so that the other websites including blogs and resource pages link out to it.
You should promote your skyscraper content in order to boost the chances of getting editorial links.
Earn Links From Outdated Sources
Another easy way to get backlinks is through outdated sources.
Outdated sources include the websites which have:
Changed their names

Moved to new url

Canceled their services/offers

Haven't updated their content
You can reach out to the websites which have out-linked to such resources and inform them about the situation.
In simple words, first of all, search through your relevant websites to find outdated resource links in their content. Secondly, reach out to them and suggest that they fix the outdated outbound links.
Behave like you are doing this out of courtesy, and then offer them to link out to your website instead. Even if you don't suggest referring to your content, there are high chances that they will give you a backlink as a gesture of thank you, in return.
Convert Unlinked Brand Mentions to Backlinks
One of the easiest ways to get backlinks is by converting the unlinked brand mentions to backlinks.
It often happens that bloggers refer to the companies & brands in their content but don't link to their websites. If you are running a company, selling some valuable products or giving services then the best thing you can do to earn backlinks is to convert your unlinked brands, products, and services into links.
You can search through the internet to find which websites have mentioned your company, brand, products or services in their content. Then you can reach out to them to link to your website. This way such websites can provide their users with the original source of the promoted goods as well as give you a quality backlink to improve your website ranking.
Outreach Via Emails
You can outreach to your relevant websites to give you backlinks. The best way to do so is by sending "Feeler Emails".
In Feeler Emails, we don't directly ask the website owners to give us backlinks, rather we present a proposal: politely ask them if they would like to see our pitch. Wait for their response, and see if they find it good enough to publish on their website then ask them to give you a backlink.
Get Backlinks Through HARO
Help a Reporter Out (HARO), an online service enables the journalists to get feedback from the public. Via HARO, reporters can also seek solutions to their problems, and ask for recommendations & suggestions over any topic.
This is the easiest way to get backlinks: whenever a journalist asks for something relevant to your niche, reply with your pitch.
If the journalist likes your content then he'll link out to it giving your website a backlink.
Common Backlinking Mistakes
Things you should avoid while building backlinks for your website:
Getting backlinks from illegal sites

Getting backlinks from low DA sites

Buying backlinks from PBNs

Getting nofollow links

Getting backlinks from websites with high PR only

Repeatedly getting backlinks from the same website

Getting multiple backlinks in a shorter period

Getting backlinks from irrelevant websites

Not adding focus keyword (of your website) in the backlink
Reviews
"Its beyond amazing! I can now easily create high quality backlinks to any of my websites with this tool. It works faster and is completely reliable to get free backlinks."
Sally Reed
"This backlink creator tool is really good and you can surely rely on it to get quality backlinks to your website and web pages without spending any money or effort."
MORRIS ROGERS
"I am so thankful to have this tool. It was really a necessary addition to my SEO tools as it always comes in handy whenever I need to create backlinks to my clients' websites."
Rehman Latif
"Its fast, accurate, and free to use. I recommend you all to take advantage of this useful tool to get quality backlinks in shorter time. You'll surely be amazed to see the results."
Sebastian Stan
"The backlink creator tool provided here is highly effective and will help you get quality backlinks to your website and web pages without charging any fee."
MURPHY BAILEY
Frequently Ask Questions
ETTVI's Backlinks Maker is an advanced SEO tool which generates quality backlinks to any website in real-time. Just enter the website domain name and it will quickly create multiple backlinks to it.
ETTVI's Backlink Maker generates 48 quality backlinks to the given website at a time.
Yes. You can generate backlinks to any website or a particular web page as well. Just enter the URL and ETTVI's Backlink Maker will create the backlinks just as you require.
Yes. When you create authority backlinks to your website, it ultimately improves your website SEO and thus, rankings.
Yes. ETTVI's Backlink Maker enables you to generate authority backlinks for free of cost.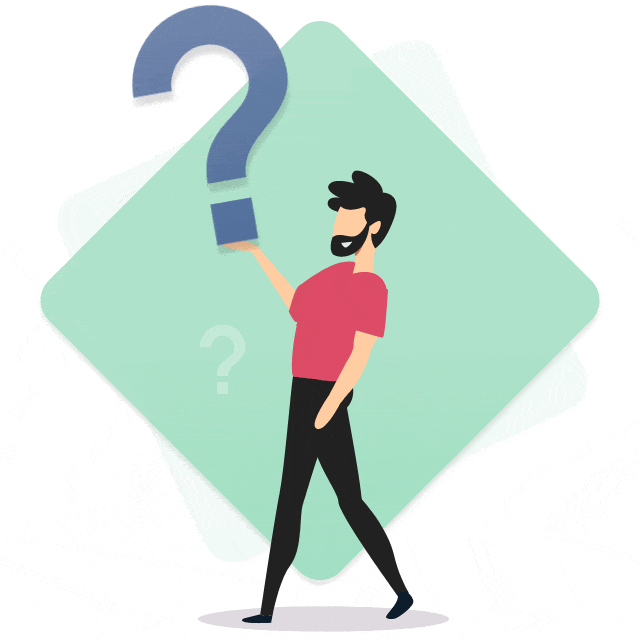 Stay up to date in the email world.
Subscribe for weekly emails with curated articles, guides, and videos to enhance your tactics.