Website Links Count Checker
Find the total number of website links including external and
Features
Calculate Inbound Links
Track the number of internal links of a website
Measure Outbound Links
Discover how many external links a website has
Find Total Active Links
Check the total number of links present on a website
ETTVI's Website Links Count Checker
Calculate the total number of internal and external links of any website with ETTVI's advanced Link Count Checker. The webmasters can use this efficient SEO tool to quantify a website's total links to evaluate its quality and authority.
Specify the domain name to find out how many links are present on the respective website. This will help you to improve your link building strategies and boost your website rankings.
ETTVI's Website Link Finder lets you discover the number of outbound links which pass ranking power (link equity) to external resources. It also highlights the number of inbound links which ensure easy navigation on your website. Leverage this tool to make sure that your website has a higher number of internal and external links as both contribute to deliver an enhanced user experience and indicate your website credibility to the search engine, respectively.
With ETTVI's website link counter, you can measure the total number of links including inbound and outbound links which are active on a website - for free of cost.
How to Use ETTVI's Website Links Count Checker?
Follow these steps to find the total number of links of your website using ETTVI's Website Links Count Checker:
STEP 1 - Enter Domain Name
Specify the link to the website whose external and internal links you would like to count.
STEP 2 "Run the Tool"
Click on "Check" to run ETTVI's Website Link Count Checker Tool.
STEP 3 - Check Results
ETTVI's Website Link Finder will quickly audit the given website to calculate the:
Number of Total Links

Number of External Links

Number of Internal Links
Why Use ETTVI's Website Links Count Checker?
You will find ETTVI's website link counter or website link count checker to be among the most effective tools available. It does not require the users to do anything more than specifying the website URL. Just as the user enter the domain name, it quickly analyze the given website to measure and highlight the accurate count of:
Total Links (both inbound and outbound)

Total Links to Internal Resources

Total Links to External resources
Always Reliable and Accurate Results
You are 100% assured that the results you get from ETTVI's Website Links Count Checker are accurate. You get the total number of links from your website and not anything less.
Shows Both Internal and External Links
ETTVI's Website Links Count Checker shows you external links from your website to other websites and also internal linking between your pages.
Everything About Website Linking and Website Links Count Checker
What is a website link?
Link building is primarily thought of as the process of requesting referrals from other websites. Businesses and marketers need to build links to increase the authority of their websites in order to drive referral traffic and grow sales.
The purpose of building links
Despite the complexity of Google's algorithms, they remain vital to the way that every search engine determines which sites rank for specific keywords. Backlinks are a very important part in the way that every search engine determines this. Search engine optimization (SEO) uses the technique of building links to signal to search engines that your website is a worthy resource that deserves citation. This is why sites with a greater number of backlinks tend to be ranked higher.
What are the benefits of using Website Links Count Checker?
There are a number of factors that determine the effectiveness of a website. One of the most important of these factors is the number of links on the website's pages, both internal and external. According to Google, a website's ranking is determined by the number and quality of its links.
You can track your web pages' internal, external, and backbound links using ETTVI's Link Count Checker. To put it in another way, this is a tool that can be used to extract incoming and outgoing links, as well as be used as a counter tool to determine how many are coming in and going out.
How does it work?
It starts to analyze and find links on each page as soon as you enter the URL of the website, and it returns results promptly. An outgoing link count on a particular page indicates how many outgoing links the page contains, and how these links affect the quality of the website.In SEO, the quality or professional look is one of the most important factors when linking two websites. Unless you have quality content or links and your website looks unprofessional, it will not be indexed by search engines.
What is the effect of Dofollow and Nofollow links on SEO?
There was a dilemma for many website owners and bloggers since most search engines such as Google associated a web address with another related web address. A few took advantage of the opportunity to earn money; naive webmasters and website owners were sold fake link farms. It is because they only realize the value of external links that they fall into the trap of paid farm links. As a result, the placement of links on different blog sites and linking to websites that contain poor content poses a further dilemma. Hardworking website owners and bloggers were faced with this problem, so they incorporated no-follow directives into their sites in order to address it.
There were also significant changes in the ranking algorithms of Google, Yahoo, and other major search engines. In order to combat spam and other fraudulent websites, these search engines have developed a system that will verify that the links linking to a site are legitimate. No-follow links have caused many website owners to become more careful about purchasing links from unknown sources and instead rely on links coming from trusted sources.
Competitor website analysis
It's important to check links on other websites for various reasons when your competitors are doing "competitive link research". For example, you might want to get links from other websites. If you would like to analyze the links on those websites, here are a few reasons as to why you would want to do so:
Knowing where the existing outbound links point to would be helpful

In order to gain a better understanding of how Outbound Links are built currently,

For the purpose of understanding how the site architecture is created
Reviews
"It is a useful tool and always helps me to check the of number of links to any websites when I'm doing link building. Generates accurate results. Totally recommended."
Brenda Allen
"This tool works just fine and quickly checks the website internal and external links. This user guide has been very helpful in understanding how to identify reliable and authoritative links."
Carol Minerva
"This tool is very helpful and allows you to check total links from any given domain URL without having to spend a considerable amount of time. It has provided excellent results, and I recommend it."
Alexander Bell
"In my opinion, this Website Links Count Checker should be included in your SEO tool set. Since it counts backlinks on a website, it is a great tool. Recommended to all webmasters."
Dawyne Bravestone
"If you are a Digital Marketer or SEO specialist then I would recommend you to bookmark Website Links Count Checker. If your job is to do link building of your clients this tool can prove to be very handy."
Ellie Turner
Frequently Ask Questions
Website links count checkers let you see how many links are present on a website on the basis of that website's URL. They also tell you whether they are internal or external links as well as their URLs.
ETTVI's links count checker is a free to use tool to help you analyze link quality of a website. All of its features and stats are provided for free and ETTVI never asks you to spend any money to get these features.
ETTVI's website links count checker is relatively an easy-to-use tool. Just enter your website URL into the search box provided and hit "Export". Within a few seconds you can see all the links in your website.
If ETTVI's website links count checker has stopped working or shows any error contact ETTVI customer support immediately. Any issue will be resolved as soon as possible.
Linking one web page to another is one of the ways that the Internet is made possible. Navigation on the Internet would be much more difficult if these links did not exist. These links are also crucial to the successful implementation of search engine optimization (SEO). The purpose of links is to help search engines understand the quality of a website and thereby determine where the website should be ranked in search results.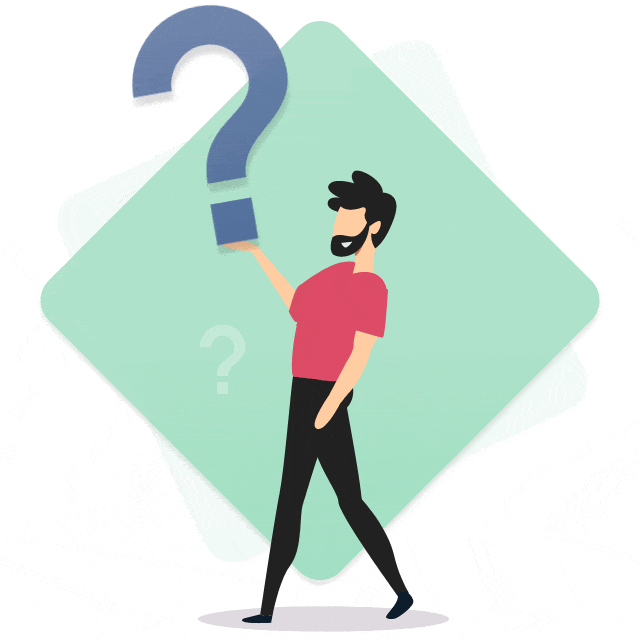 Stay up to date in the email world.
Subscribe for weekly emails with curated articles, guides, and videos to enhance your tactics.