Meta Tags Analyzer
Examine HTML Meta Tags to Monitor and Validate the Metadata of Any Website with ETTVI's Meta Tag Analyzer
Meta Tag Analyzer Features
Check Meta Tags
Analyze errors in your website's meta tags to improve ranking on SERPs
Perform Competitive Analysis
Gain deep insights into the way your competitors optimize their metadata
Get Quick Results
Examine and validate the meta tags of any web page without any hassle
ETTVI's Meta Tags Analyzer
An ultimate SEO tool to analyze and validate a website's meta tags
Meta tags structure the way a snippet appears on the SERPs and ultimately, impacts the web page ranking and user engagement. It is important to create well-optimized meta tags as these content descriptors make sure that the crawler quickly comprehends your content intent and lets the users preview your web page snippets accordingly. With meta tags, you can achieve higher click-through rates and drive more traffic to your site whereas with ETTVI's Meta Tags Analyzer, you can ensure the quality of your meta tags.
ETTVI's Meta Tags Analyzer thoroughly analyzes a web page to audit and validate meta tags. Just as you enter a URL, it runs to display all the meta tags which you have included in the HTML header of the respective web page. This is way, it becomes easier to troubleshoot errors in meta tag configuration.
Using advanced algorithms, ETTVI's Meta Tags Analyzer can inspect any website's meta tags, enabling you to improve your strategies and outrank your competitors on SERPs. Once you know how your competitor websites appear on the search engine result pages, you can easily gear up to bring something better.
ETTVI'e Meta Tags Analyzer is a free SEO tool which you can use without any premium subscription. Leverage it whenever you need to check whether your website meta tags are user-friendly and search-engine-friendly or not.
How ETTVI Meta Tags Analyzer Works?
ETTVI's Meta Tags Analyzer is developed by team of expert that always keep user experience at their first priority - So, the procedure of using Meta Tags Checker tool is simple and easy:
STEP 1 - Enter the URL
At first, copy the specific URL that you want to analyze and then paste in the input field of ETTVI's meta tag analyzer.
STEP 2 - Run the Tool
After entering your url in the input field you can just hit enter or click on the check button. Then, the tool will give you a report about your meta tags.
STEP 3 - Get Analysis Report
Meta tag analysis report varies with respect to meta tags that are used in a webpage. However, the following meta tags are commonly used in most web pages and thus, highlighted in the analysis report:
➔ Page URL
Firstly, the tool will show page url in the report - So, you can make sure that you entered the correct url you want to analyze.
➔ Page Title
The second item that will be shown in the report is the title. The tool will scan your title and show it to you with the changes that are required for user friendly title and for better ranking. According to the most trusted source your title's character count should be under 60 characters and bigger than 30 characters.
➔ Meta Description
Meta Description is considered the crucial factor for site ranking and for CTR optimization. The tool will give your guidelines to improve your webpage's description. Most SEO Experts and studies recommend that your description should be between 140-160 characters.
➔ Meta Keywords
It's not 2004 - So, you can ignore it without any worry. In 2009 Google announced that it does not consider Meta Keywords anymore for ranking.
➔ Meta Viewport
After Page Experience Update (Google Update), Mobile Friendliness became one of the most essential factor that can't be ignored. You should not miss this tag if you want high ranking.
➔ Open Graph
ETTVI's Meta Tags Checker will scan the web page if there are open graph tags or not. If you want to know about open graph tags in detail then you can use our Open Graph Checker or if your open graph tags are missing then you can use our Open Graph Generator.
PRO Tip: If your webpage is missing meta tags then you can use our Meta Tags Generator tool to generate SEO Optimized meta tags easily without coding.
ETTVI's Meta Tag Analyzer for Webmasters & SEOs
During the SEO Optimization of a webpage, meta tags are one of the crucial factors that you can't ignore. Meta Tags do not change your page look wise but it adds some information from the crawler's point of view and helps search engines to index your website but also briefly describe your page in SERPs. Meta Tags mainly consist of two tags: Title and Meta Description.
ETTVI's tools are created to help webmasters & SEOs to help them in improving their optimization strategies. Meta Tags Analyzer works on an efficient fetching algorithm that delivers desired results to you in seconds.It not only gives your meta tags but also tells you how you can improve it and it will give your results in seconds. Like ETTVI's other tools it is also free - So, you can use it as many times as you want.
Reviews
"I am a beginner SEO Expert and this tool helps me a lot to analyze my client website's metas and spy on competitors. This tool is very useful as I generated many results with it."
BAILEY BELL
"I really love this tool because the theme tone of the website is very good and also the tool is very simple and easy to use. I recommend this to all the SEO Experts and Webmasters."
Alexandra Wrench
"I was very bored of getting errors in tools but ETTVI tools changed my mind because I never got a single error while using tools. So, that's why I love this tool."
Brian BELL
"I applied this tool's instructions on one of my client websites and saw amazing results. The tool's guidelines are according to Google. I saw that my client website's ranking skyrocket and gained more traffic."
Valiant Morin
"I used this Meta Tag Analyzer tool that helped me to achieve my seo goals without charging any fee. I used this tool countless time free."
William Truss
Frequently Ask Questions
Meta Tags are a type of html code that provides your page's title and brief description to users in SERPs. Meta Tags also tells search engines about your page information and helps search engines to index your page fast.
Meta Tags help search engines to define what your content is about and helps search engines to index your web page fast. CTR (Click-Through-Rate) also depends on how much your title and description is attractive and relevant to your content. These are vital elements in SEO.
You can easily generate meta tags with ETTVI's Meta Tags Generator without any experience in coding. Like every other tool of ETTVI it is also absolutely free.
Meta Tag Analyzer is a simple but powerful tool that allows you to analyze your web page's meta tag errors. You can also use it to check competitors' meta tags.
Unlike other websites, you don't need to pay a single penny and there is not any limit. You can use this tool freely.
Meta Tags helps webmasters & SEO experts to define what their page content is about to users and search engines that will increase the visibility of their page on SERPs.
The simple way to find Meta Tags on any website is an online tool like ETTVI's Meta Tags Analyzer. This tool will show all the meta tags that exist on that web page.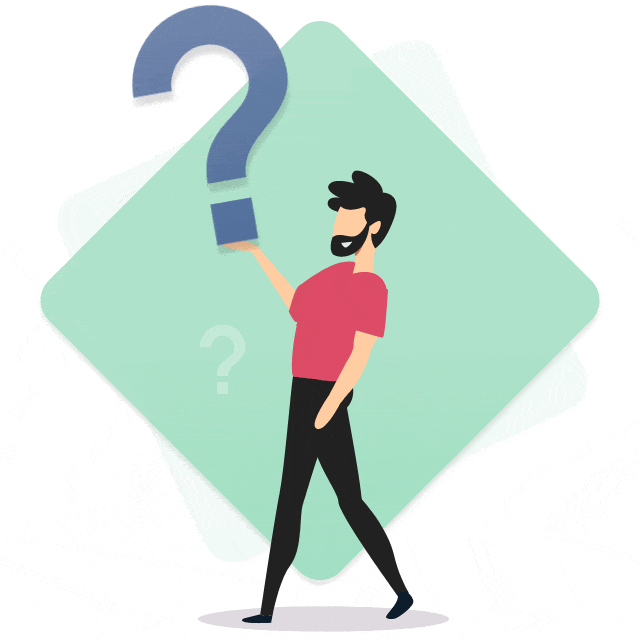 Stay up to date in the email world.
Subscribe for weekly emails with curated articles, guides, and videos to enhance your tactics.

>