Free PNG to JPG Converter
Switch between image file formats with only a couple of clicks.
Preview
Features
User-friendly Interface
Unlimited Access
One-click Conversion
ETTVI's PNG to JPG Converter
It is a powerful online tool that enables you to convert PNG (Portable Network Graphics) files to JPG (Joint Photographic Experts Group) files. It is designed to be user-friendly and efficient, making the image format conversion process simpler and faster.
Just a few steps and ETTVI's PNG to JPG Converter will have you all covered. All you need to do is—upload the PNG file and click on the "Convert" button. It will automatically convert the PNG file to a JPG file, allowing you to download it for later use.
ETTVI's image format conversion tool offers enhanced efficiency, ensuring that even large files are converted without any delays or errors. From graphic designers, photographers, and developers to any who works with images can leverage it for free.
How To Convert From PNG to JPG?
Step 1- Access Tool
Navigate to https://ettvi.com/png-to-jpg in order to access ETTVI's PNG to JPG tool.
Step 2 - Upload Image
Click on "Upload" or press "Ctrl+V" to enter the PNG file required to convert in JPG.
Step 3 - Start Conversion
Tap on "Convert" button to run ETTVI's PNG to JPB Conversion tool online for free.
Step 4 - Download It
Click on "Download" to save the JPG file format to the connected system for later use.
Why Use ETTVI's PNG to JPG Converter?
There is no doubt that digital images perfectly convey information, attract attention, and enhance visual appeal across a wide range of industries—including marketing, designing, and blogging. However, different devices and platforms support various image formats, which can cause problems when sharing or displaying images.
For instance, PNG is a lossless format perfect for high-quality images, but it is not always supported by all devices and platforms. On the other hand, JPG is a widely accepted format that is ideal for web-based images but unsuitable for high-quality images. That's why ETTVI's tool helps you to convert PNG files to JPG whenever needed.
There are various reasons why you should use it to your advantage, such as:
Easy-to-Use Interface: ETTVI's PNG to JPG Converter has an intuitive interface that makes the conversion process quick and straightforward. You can simply upload the PNG file and convert it to JPG format with just a few clicks.
Customization Options: ETTVI's PNG to JPG Converter offers a range of customization options—such as adjusting the image quality, size, and compression level. You can customize and optimize JPG files to your liking with ease.
High-Quality Output: ETTVI's PNG to JPG Converter uses advanced algorithms to ensure that the resulting JPG images retain the original image's quality, color, and clarity. In fact, it enhances the image quality for improved visual appeal.
Reviews
"This tool makes searching for similar images so easy. It takes only a few seconds to track all the images similar to the one I upload in its directory. It's really amazing how fastly and perfectly this tool works. 100% recommended."
Peter Rollins
"Good and satisfactory results. You must give this tool a try to find similar images without putting so much effort, and wasting time. It takes a moment to display visuals that are similar and relevant to the given sample. Really worth-appreciating, and recommended."
Damaris Zhang
"This tool really works well and smartly. It is so easy to use, and gives authentic results. You must use it to locate and discover any image with a single query. Totally recommended."
Andrew Simons
"What a useful tool! It is so easy to find similar images from any search engine. Kudos to the developers of this tool! It really works the best. No lagging and zero errors. 100% recommended."
Charlotte BELL
"It's so good to have a similar image finder with no delayed response. This tool is best as it processes the given data so fastly and fetches the desired results in less than a minute. 100% satisfactory and recommended. "
MURPHY BAILEY
Frequently Ask Questions
ETTVI's PNG to JPG Converter supports PNG files as input and JPG files as output. If you wish to switch between other file formats, then explore our other tools. You'll find exactly what you need.
JPG files are often smaller in size than PNG files, making them ideal for web use, where fast loading times are essential. Additionally, JPG files are widely supported by most devices and software applications, making them a more versatile format for sharing and distributing images.
Yes, ETTVI's PNG to JPG Converter is optimized for speed and efficiency, ensuring that even large files are converted quickly and accurately. No matter how large-sized the files are or how many files you need to process, this tool won't disappoint you.
Yes, ETTVI's PNG to JPG Converter supports batch processing. This means that you can convert multiple image files at once. No slowdowns or errors.
Yes. ETTVI's tool is free to convert from PNG file format to JPG file format without any limitations. Use it anywhere, anytime.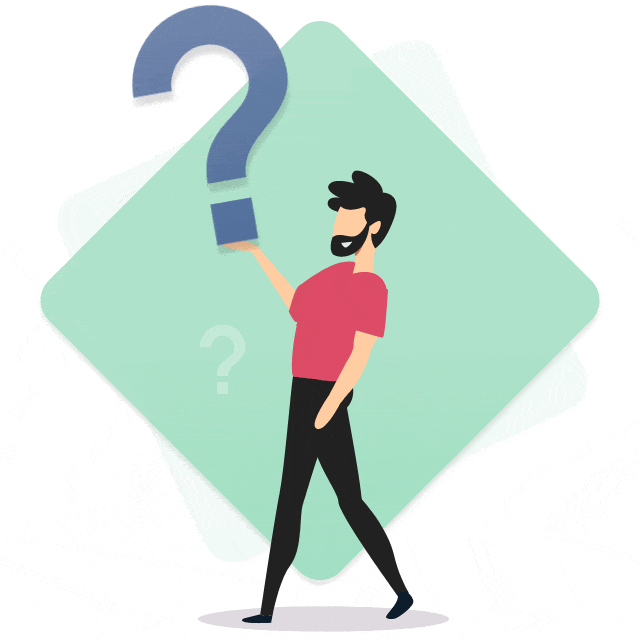 Stay up to date in the email world.
Subscribe for weekly emails with curated articles, guides, and videos to enhance your tactics.