URL Opener
With our quick and free URL opener tool, you can easily open multiple links simultaneously. Simply paste the URLs you wish to enter (one per line) and click "Check". Our URL opener tool will handle the rest for you!
Features
Intuitive User Interface
Lightning Fast Results
Free Unlimited Access
Open Multiple URLs At Once
ETTVI's URL Opener is a highly efficient tool that can quickly open multiple URLs at once. With its intuitive interface and powerful functionality, this tool streamlines your workflow and boosts your productivity in real time.
This tool is a valuable solution for anyone who needs to open multiple URLs at once, whether for research or work purposes. It offers a time-saving solution compared to the traditional method of manually opening each URL one by one.
Simply enter a list of URLs into the designated field, separating each URL with a comma. Once the URL list has been entered, you'll be able to access all the links in one go. ETTVI's URL Opener employs an advanced algorithm that facilitates lightning-fast access and loading of the links, allowing you to open each URL in a separate tab at a time.
With its user-friendly interface, fast processing times, and zero cost, ETTVI's URL Opener is perfect for individuals and businesses of all sizes. Just give it a try and see how it can simplifies your web browsing and research tasks.
How ETTVI's URL Opener Works?
ETTVI's UTR Opener is accessible to anyone with an internet connection, making it a convenient and cost-effective solution for looking to streamline their web browsing tasks. Whether you need to open a few links or hundreds of URLs, ETTVI's tool can handle it without any charges or limitations.
Follow this 2-step process to leverage ETTVI's URL Opener:
STEP 1 - Enter URL List
Write down or paste the list of URLs. You can add multiple URLs in one attempt—just make sure that each URL is separated with a comma.
STEP 2 - Open All URLs
Click on "Open URLs" and ETTVI's tool will open all given links in new (individual) tabs right away.
Understanding URL and Its Types
A URL, or Uniform Resource Locator, is a string of characters that identifies the location of a resource on the internet. A URL typically contains information about the protocol to be used, the domain name or IP address of the server, and the path to the resource.
Here's an explanation of the different types of URLs:
1. HTTP & HTTPS URLs
HTTP, the Hypertext Transfer Protocol, transfers data over the internet. An HTTP URL typically begins with "http://" followed by the server's domain name or IP address.
HTTPS stands for Hypertext Transfer Protocol. It Secures and transfers data securely over the internet. An HTTPS URL typically begins with "https://" followed by the server's domain name or IP address.
2. FTP URLs
FTP stands for File Transfer Protocol and is used to transfer files between computers on the internet. An FTP URL typically begins with "ftp://" followed by the domain name or IP address of the server.
3. Mailto URLs
Mailto URLs are used to create links that open a new email message in the user's default email program. A Mailto URL typically begins with "mailto:" followed by the email address of the recipient.
4. File URLs
Using file URLs, users are able to access files on their local machine or network based on where they are located. When you open a file URL, the URL is typically in the form of "file://" followed by the path to the file.
5. Data URLs
The URL of a data file is used to embed the data straight into a web page, email message, or anywhere else. Data URLs are typically prefixed with "data:" and proce eded by the type of data that is being embedded as the following example shows.
Significance of URLs in Today's World
In today's world, URLs (Uniform Resource Locators) are a crucial component of the internet and serve various critical functions. URLs are a vital component of the internet, and their significance cannot be overstated. As the internet continues to evolve and expand, URLs will remain essential for accessing and sharing digital content.
Now, we'll discuss the significance of URLs in detail and explore why they are so important in modern times.
Identifying Web Resources
One of the primary functions of URLs is to identify and locate web resources, such as web pages, images, videos, and other digital content. URLs are the address of a web page, and they help users find the content they are looking for on the internet. Without URLs, it would be challenging to access and share digital content over the internet.
Providing Navigation of Webs
URLs also make it easy to navigate the web by providing links to other web pages and digital content. By clicking on a URL link, users can quickly move from one web page to another. This feature has made the internet more accessible and user-friendly, as users can easily find and explore different web pages and resources.
URLs play a crucial role in search engine optimization (SEO). Search engines use URLs to index web pages and determine their relevance to particular search queries. A well-crafted URL that includes relevant keywords can help improve the visibility of a web page in search results and increase its organic traffic.
Serving the Branding & Marketing
URLs can also be used for branding and marketing purposes. A memorable and easy-to-remember URL that includes a brand name can help build brand recognition and loyalty. For example, companies like Amazon, Google, and Facebook have created unique and memorable URLs that have become synonymous with their brand.
URLs also play a vital role in security by helping to ensure that web resources are accessed only by authorized users. For example, secure URLs that start with "https" indicate that the connection is encrypted and the data being transmitted is secure. This feature is crucial for online transactions and sensitive data sharing, such as online banking or medical records.
Reviews
"This tool makes searching for similar images so easy. It takes only a few seconds to track all the images similar to the one I upload in its directory. It's really amazing how fastly and perfectly this tool works. 100% recommended."
Peter Rollins
"Good and satisfactory results. You must give this tool a try to find similar images without putting so much effort, and wasting time. It takes a moment to display visuals that are similar and relevant to the given sample. Really worth-appreciating, and recommended."
Damaris Zhang
"This tool really works well and smartly. It is so easy to use, and gives authentic results. You must use it to locate and discover any image with a single query. Totally recommended."
Andrew Simons
"What a useful tool! It is so easy to find similar images from any search engine. Kudos to the developers of this tool! It really works the best. No lagging and zero errors. 100% recommended."
Charlotte BELL
"It's so good to have a similar image finder with no delayed response. This tool is best as it processes the given data so fastly and fetches the desired results in less than a minute. 100% satisfactory and recommended. "
MURPHY BAILEY
Frequently Ask Questions
ETTVI's URL Opener Tool allows the users to enter a list of URLs that they want to open. The tool then opens each URL in a new tab of the repsective web browser.
There is no limit on opening URLs—you can load as much as web pages using ETTVI's URL opener.
Yes, ETTVI's URL Opener Tool does not track your browsing activity and never saves the URLs you open using it.
Yes, ETTVI's URL Opener Tool is completely free to use. No subscription required.
Yes, ETTVI's URL Opener Tool effectively works on all mobile devices.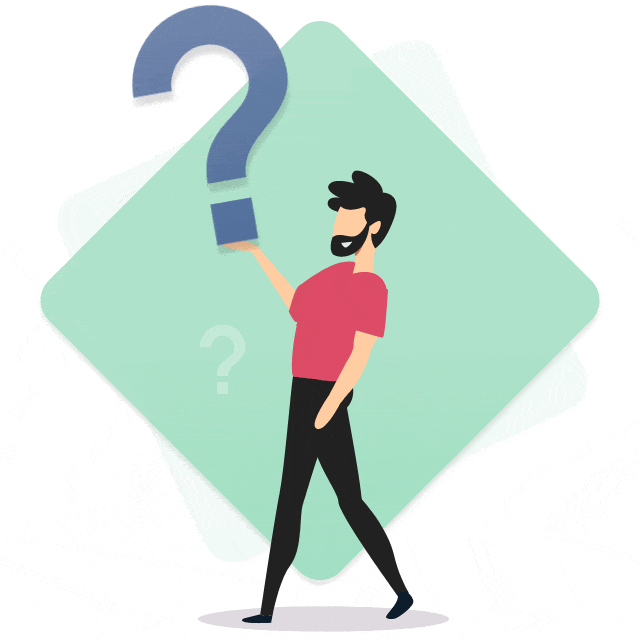 Stay up to date in the email world.
Subscribe for weekly emails with curated articles, guides, and videos to enhance your tactics.