Google Penguin Penalty Checker
Ping Your Links and Backlinks For Quick Indexing!
Note: You must check the reCAPTCHA.
Features
Ping Your Website For Quick Indexing
Index Your Links and Backlinks Fastly
Drive More Organic Traffic to Your Blogs
ETTVI's Ping Website Tool
Boost your search engine visibility and ping your website to inform the crawlers that you have published new content and it needs to be indexed. Take advantage of ETTVI's Ping Website Tool to improve your link indexing and ranking.
ETTVI's tool effectively pings the given links to stimulate the crawlers and increase your chances to index sooner than expected. Submit your URLs to different search engines and RSS directories for quick crawling with ETTVI's efficient website pinger tool. This way, it will become easier for the crawler to know that your content is updated and requires indexing.
Enter your link, website name, and RSS Feed URL to ping it on the internet without any hassle. ETTVI's Website Pinging Tool provides you with the list of the web directories to which your links are submitted and highlight the ping success status as well.
Ping your blog links or backlinks to index faster and get more traffic - for free of cost.
How to Use ETTVI's Online Ping Website Tool?
ETTVI's online ping website tool allows you to index websites properly in the Google search engine.
Step 1 - Open ETTVI's Online ping website tool
Open ETTVI's website, then go to the tools section. Find the Online ping website tool and click it.
Step 2 - Enter your blog URL and blog name
After opening the ping website tool, enter your blog URL and blog name in the top two search bars.
Step 3 - Enter your blog updated URL & Blog RSS Feed
After adding blog URL and blog name in the next two search bars enter the blog updated URL and your blog RSS feed.
Step 4 - Click "Ping"
After adding all the necessary information click "Ping" the tool starts doing its work. After a few seconds, your results will be shown.
Step 5 - Save your results
After results are shown, copy them and save them in an Excel sheet for future purposes.
NOTE: Make sure your URL is correct in case your URL is not pinged.
Why Use ETTVI's Online Ping Website Tool?
ETTVI's ping website tool helps you a lot to get quick indexing by Google search engine. It helps to ping your content website with other high websites so that you can fall in the eye of Google crawlers soon. If you rely on Google for the indexing procedure, the procedure may take several weeks. With the help of ETTVI's online ping website, it will be easy to speed up the process.
ETTVI's online ping tool works within a few seconds to index your website on Google. ETTVI's online ping tool is packed with various features, so your website is indexed within a few seconds.
Enhanced user experience
ETTVI's online ping website tool is an easy-to-use and friendly tool. Just copy and paste your blog URL, blog name, updated blog URL, and blog RSS feed and click "Export" you will have results of various ping websites showing where your content is indexed or where it is in progress. Use it anytime, and anywhere you want to see regularly how your website is performing. In case you have updated content your website speed will be affected you can use ETTVI's ping website tool to see how much new content has affected your website speed.
Quick and accurate results
ETTVI's online ping tool gives you results within a few seconds after you have entered all the necessary information. You just have to make sure that the information you have entered is correct. Like your URL and updated URL are relevant and the content you are trying to index has been updated on your website. If everything is correct and then sit back and wait for the online ping tool to do its work.
Free to use
ETTVI doesn't charge a single penny from its users for the services it provides. Website owners or SEO experts can use ETTVI ping website tool anytime and anywhere around the world without needing to buy any premium subscription or spend any money.
Unlimited usage
There is no limit to using ETTVI online ping website tool. It has free and unlimited access. This is useful, so users can check their website regularly in case a new content is updated and if it is indexed in Google or not. Also, users can see how long it takes for their website to load. In case a ping fails, it can indicate something is wrong with your website speed, and you need to check it.
Everything to Know About Website Ping Submissions
In a ping tool, your website is essentially pinged and you are shown whether it takes any time to see your website from a given IP address. This is done by analyzing the server response time. It is important to understand that the loading speed of the website is imperative to the ranking of the website.
What is an Online Website Ping Tool?
To ensure websites are indexed properly in search engines, ping tools are used. Webmasters use this tool frequently, as it is the most significant addition to the SEO Tool Centre. Using this tool will allow them to index new content on their website faster. The process of indexing content on a website takes some time for search engines, such as Google. After Google recognizes changes on the website and updates the content, if it finds that the content is informative, it will allow the changes to be indexed and approved.
What is the purpose of using the website ping tool?
In today's world, most bloggers and webmasters experience problems with website indexing, since many of the search engines do not allow content to be indexed or indexing may take a long time. However, you can easily and quickly index your website using this tool. sAn easy-to-use tool is provided that allows websites to be pinged in Google. As a result of its services, you will obtain a new level of satisfaction and it will remove your entire burden from you. This online ping tool will index your website in no time at all, and you simply have to sit back and watch it in action.
How does the online website ping tool Work?
After entering the required information like website URL, Blog name, Updated Blog URL, and Blog RSS feed URL, it starts analyzing your content and updated data and start indexing your content or website.
Most webmasters use it to get an index in Google immediately after making changes to a web page or editing the content. As a webmaster, you will need this ping as part of the process of sending your site to Google.
Does pinging help SEO?
The organic search results of your website can be improved with a variety of techniques. To drive more traffic to your site, you can employ a variety of strategies. Search engine optimization is one of the best methods for gaining higher rankings in search engines. As one of the methods of search engine optimization, pinging helps achieve backlinks to your website. Google believes that a website which has many backlinks from different high PR domains is highly likely to achieve higher rankings in organic search results.
Search engine indexing can be accelerated by using this technique. You may index your website with only one click using a ping tool. Now that you know how Pinging helps you make your SEO more productive and efficient, you are prepared to take action. Pinging can also help you generate quick results. Using the ETTVI's pinging tool, you are able to increase the speed of indexing for your site in various search engines.
The reason users use an online website ping tool is that they can perform the same check through the Run command on their computers or websites.
Nevertheless, these tools provide you with a time-saving option as you don't have to put any command when checking our website's pinging rate. Pinging rates will be displayed within milliseconds once you enter the URL.
Some tips for online pinging of your website
Probably the most important thing you can do is to check your website's load time. Load times longer than 7 seconds are considered slow and you need to decrease them. Websites and blogs that take more than 7 seconds to load will not be given preference by search engines. In order to resolve the problem, you should investigate the cause of the increased loading time.
Using images that are not of the appropriate size, for instance, can cause your website to load slowly. It is therefore important to always choose images that are of the right size. You should also utilize this tool whenever you publish new content on your website. You will be able to assess the correct performance by determining the exact status.
Reviews
"This tool has recently helped me a lot in indexing my content on Google easily and quickly. I don't have to rely on the Google indexing procedures anymore."
Andrew Simons
"It is a free-to-use and friendly tool and gives quick results. I have used it multiple times and so far it has worked perfectly."
PARI ROGERS
"If you are looking to index your website on Google quickly I would recommend using ETTVI's online ping website tool."
Cillian Fischer
"Other popular ping websites like ping-O-matic and ping goat are not easily available and in these situations tools like ETTVI's online ping website tool is very useful."
Alex Markov
Frequently Ask Questions
By using ETTVI's online ping website tool you can index your content on Google search engine. This tool makes your content visible to Google web crawlers so they can index it easily and quickly.
To use ETTVI's online ping calculator you just need 4 parameters namely:
Blog URL

Blog name

Blog updated URL

Blog RSS feed
Put each parameter in the given section mentioned and click "Export". You will have results of several ping websites which have notified Google about your content URL.
Yes. ETTVI's online ping website tool is completely free to use for every user around the world. You don't have to buy any elite plan to get its enhanced features and unlimited usage.
Google indexing procedure can take several weeks to index your content, but with the help of our ping website tool, it takes a few seconds.
Yes. You can ping your blog post links for quick indexing with ETTVI's Ping Tool.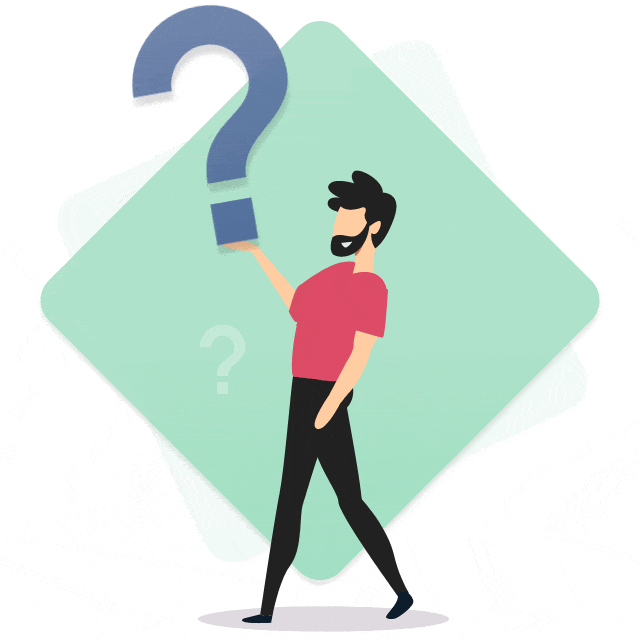 Stay up to date in the email world.
Subscribe for weekly emails with curated articles, guides, and videos to enhance your tactics.