t
Get Source Code of Webpage
Read and Examine the HTML Source Code of Any Web Page!
Features
HTML Source Code Viewer
One-click Results
Free Access
ETTVI's Source Code Checker
ETTVI's Source Code Checker enables you to review the source code of your website and make sure that everything is in order. You can easily read the codes which powers your entire website and let it function.
View and read HTML source code of any website in real-time. No need to master different keys and commands to verify the source code. Switch to ETTVI's Source Code Checker which quickly processes the given URL to automatically fetch and display the source code.
Enter the URL to any web page or website, and ETTVI's Source Code Checker will reveal the programming behind it in a matter of seconds.
Find out why your website doesn't load properly by looking at its HTML source code or check the code of your top-ranking competitor's website to know how they deliver an enhanced user experience - for free.
How to Use ETTVI's Source Code Checker?
Follow these steps to view the source code of any web page:
STEP 1 - Enter URL
Specify the URL of the web page whose source code you would like to view.
STEP 2 - Run the Tool
Click on "Check" to run ETTVI's Source Code Checker.
STEP 3 - Check Results
ETTVI's Source Code Checker will quickly fetch and display the HTML source code of the given website. It will enable you to view and examine the source code just as required.
Why should you use ETTVI's source code of webpage tool
ETTVI has created a unique source code viewer tool that shows the HTML code (programming languages) of a website real-quick. It is easy to use and comes with several advanced features to enhance user experience.
Free Access
ETTVI's source code checker is a free to use tool for SEO experts and web developers. Users are not required to sign in or get any premium subscription to access its features.
Accurate Results
We guarantee you that the results provided by ETTVI's source code checker are always accurate. The source code you get is complete as no piece of code is missed out.
Quick Search
ETTVI's source code checker gives instant results with just one-click. Just enter a website URL and run the tool. You will get the given website's source code in less than 5 seconds.
24/7 Customer Support
If the tool is not working properly no need to worry just contact customer support at ETTVI and we will take a look and resolve it within 24 hours.
Understanding Website Source Code
Source code consists of a collection of instructions formulated in a language that can be read by humans. Humans have a very difficult time understanding and interpreting source code that is entirely composed of numbers (known as machine language).
Using the source code keeps your browser on the back end, and creates an enriching experience for the user. This source code is analyzed by search engines such as Google to determine the placement of the pages in their indexes for a particular search query. The source code of most sites can be viewed by selecting the option to show source code in various browsers, however some sites have disabled this option, therefore the source code cannot be viewed.
What is the purpose of obtaining the source code of a website?
It is understandable that you may wonder why the source code of a website is needed so much. It is possible to immediately identify a great deal of information by studying the source code of a website. Now we'd like to look at some of the most important uses of the page's source code for webmasters.
Title tag. A title tag is integral to optimizing a web page for search engines, and these are the titles that search engines show when a user is looking for a particular web page. By using this tool, you may determine if a label has been inserted into the source code or not. You will not receive the Google rankings if you are not providing the source code in your site. There is normally a title tag at the top of the source code prior to the closing tag that ends with the following tag:.*/ title>.
Meta Description. In search engines, you will tend to see a 160-character snippet under your page title according to the meta description. In some cases, website owners ignore Meta descriptions completely, resulting in unsatisfactory search engine rankings. The source viewer tool is used to determine whether the target is incorporated in the code or not.
Linking. It is possible to determine whether the link is "nofollow" or "dofollow" from the source code of the website. It is important to note that if you find rel = 'external nofollow', it indicates that the web page is linked to and included in the next set of links. If you find another code with the word 'follow' in it, you should follow the link. You can also use it if you wish to build backlinks to your website.
Why do we need a source code checker tool?
Imagine you would like to look at the source code of a website. Since we do not have access to the page sources, it is difficult for us to access them. Despite having access to the archives, it is very time consuming to download all content manually and then assemble it. It may take at least 7-8 minutes to download five web pages one by one if a web page contains five pages, for example. However, that is no longer the case. Our website source codes will be downloaded and compiled automatically in a matter of minutes. It requires only one click of the Get Source Codes button for you to be able to use these codes free of charge anywhere at any time.
Reviews
"Using this tool, you can generate the source code for any website very quickly and easily. As a web developer this tool is very useful to me since I am always looking for source code bundles of popular websites, and I am always trying to learn what is unique about their coding."
WILSON TAYLOR
"If you are an SEO expert then this tool would be very useful for you. I'm using it for past the past month. It always works quickly to generate source code of any website you want to."
Bartosz Helano
"This is a wonderful tool that is capable of locating the source code of any website so efficiently. My results have been very satisfactory. It is highly recommended."
Greg Taylor
"All WordPress experts and web developers will find this tool extremely useful. This works just fine to get you the desired source code. Best thing about it use it free of any charge and as many times you want."
Mike Dennis
"Being a developer, I find this tool very useful as it doesn't involve technicalities straight away generates the source code and you can save the code as well for future purposes. Compulsory tool to have."
Nicholas Simmons
Frequently Ask Questions
Source code is the fundamental component of a computer program that is created by a programmer. It can be read and easily understood by a human being. When a programmer types a sequence of C programming language statements into Windows Notepad, for example, and saves the sequence as a text file, the text file is said to contain the source code.
ETTVI's Source Code Checker Tool allows you to view the source code of any website in HTML format.
The source code of your website has great significance because it determines how your website displays content and functions. You can view your competitors to analyze why they are performing well and what makes their website so good that users often come there.
Yes. ETTVI's source code checker is absolutely free to use. You can access it from anywhere and don't have to spend any money to use its features.
You can use ETTVI's source code of webpage tool to get source code of any website you want. Just enter the URL of the website in the search bar and run the tool. It will take less than five seconds to display the source code of the website.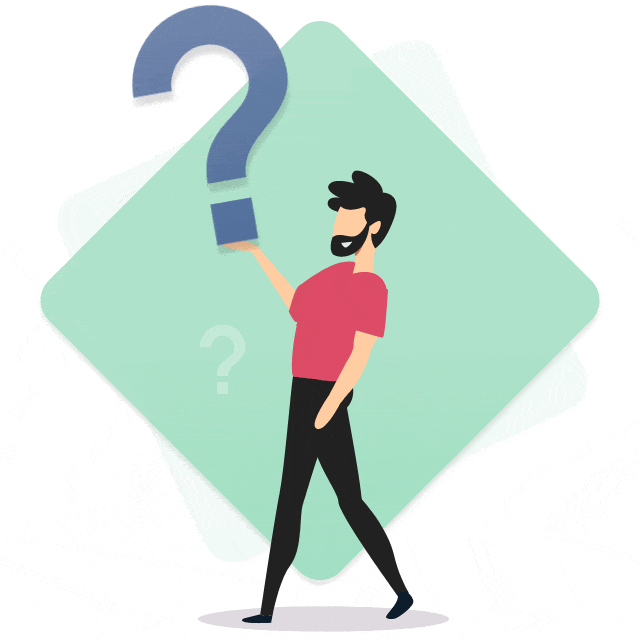 Stay up to date in the email world.
Subscribe for weekly emails with curated articles, guides, and videos to enhance your tactics.