Top Search Queries
Find the Top Ranking Keywords of Any Website!
Features
Track the Keywords Which Drive Organic Traffic to Your Website
Find the Search Percentage of Your Website's Top Keywords
Discover the Top Search Queries of Your Competitor Websites
ETTVI's Top Search Queries
Find the keywords which let your website appear on SERPs with ETTVI's Top Search Queries Checker. It tracks the top search queries and highlights the search percentage of each query which drives organic traffic to your website.
ETTVI's Top Search Queries Checker provides actionable insights into the top ranking keywords of a website which helps the webmasters to perform a quick competitive analysis. Monitor the top ranking keywords of any website with this advanced SEO tool. Specify a domain name to discover the keywords on which the respective website ranks on the search engine.
Try ETTVI's Top Search Queries Checker to turn up every top search query which is the source of your website's organic traffic for free of cost.
How to use ETTVI's top search queries tool?
Follow these steps to check top search queries for your website:
STEP 1 - Enter the URL:
Enter your website URL in the search bar.
STEP 2 - Run the Tool:
Click on "Search" to run ETTVI's Top search queries tool
STEP 3 - Check Results
After running the tool your results will be displayed. You can see which keywords are used searched for your website along with search percentage.
Start making your content more focused on these keywords to get more traffic.
Why should you use ETTVI's top search queries tool?
ETTVI's search queries tool help you find top user queries or most searched keywords on a website. You can find these queries to be on your website or your competitors by using our search queries tool. You can work on these keywords to generate more traffic to make your content more focused on them.
ETTVI's top search queries tool analyzes the traffic volume coming to your website to identify the most frequently used search terms that users are entering into the search engine bar. This tool has many features that are designed to enhance the user experience and provide you with quick results.
Free Access
ETTVI's top search queries tool is a free to use tool for SEO experts and webmasters. Use it to analyze countless competitors and find their top search keywords without having the need to spend any money.
Easy to use
ETTVI's top search queries tool is a very easy to use tool. Just type a website URL in search bar and run the tool. In just a few seconds you will have the top searched keywords of the website.
Customer support
There may be occasions when the tool isn't functioning properly and there is an error appearing in the results. In the case of any issue with the ETTVI tool please contact our customer support staff quickly and we will resolve it as soon as we can.
Why do we need a top search queries tool?
What Are Search Queries?
The search query is a series of characters typed into a search engine, utilizing various keyword combinations. A list of results will be displayed (known as a SERP) that contains a variety of information that can be used to assist in locating relevant information.
According to SEO principles, search is synonymous with "search engine", and the word query is synonymous with "question" - consumers have questions, search engines provide answers.
How Do SEO Keywords Work?
SEO keywords are the key words or phrases used in your website content that will enable users to locate your site through search engine results. The keywords that drive search engine traffic to your website speak the same language as your potential customer base. This is what makes keywords an integral part of search engine optimization.
As a result, it is important that you know how people are searching for the products, services, and information that you provide, so that you can easily appear on their screen. The Top Search Queries tool helps you find these search terms on the websites of your competitors as well as on your own. It is essential to check your website regularly in order to determine which keywords are bringing in the most traffic. Make sure that you keep improving those queries and keywords that are generating traffic by making your content more relevant to them.
In the Google results, you may find your audience on one of your competitors' pages if you do not act quickly. By optimizing your website for specific keywords, your website will rank higher than its competitors. Consequently, one of the most important elements of any search engine optimization campaign is developing a list of relevant and high traffic keywords. In the quest to run a successful search marketing campaign, keywords and SEO are interconnected.
What is the Purpose of Searching for Keywords on a Website?
The use of SEO keywords aids you in determining which keywords are most effective for improving your ranking. It may be helpful to evaluate how similar words are used on your competitors' websites as you generate a list of keywords and key phrases for your own content strategy. Where are they? How often? How can you improve your own rankings by using the search terms that get the best results? In addition, it is imperative to identify the keywords that are already driving traffic to your website which you may not be aware of.
It is possible to gain insight into how and why people arrive at your site through organic traffic. Using this information, you can then improve your efforts to reach a larger audience. In order to identify keywords, it is necessary to gain a deeper understanding of the intent of your specific audience. In other words, what do people hope to discover by typing in a search term? By observing which keywords are used on these high-ranking sites, you can better understand their process. They provide content, keywords, and key phrases that accurately reflect the intent of their users.
How to Make your SEO Keywords Work For You?
The best keywords have now been identified, but now you must put them to use to achieve SEO results, including search-driven traffic, conversions, and so on.
What should you do with your keywords? According to best practices for SEO, it is important to incorporate relevant keywords in a number of prominent parts of your website. All elements of your site - the titles, body text, URL, meta tags, and images - have to be considered.
However, successful SEO websites tend to contain thousands or even millions of keywords, whereas the websites that do poorly tend to have fewer keywords. In order to accomplish your goal of having an individual page for each of your keywords, it would be impossible. In addition, one cannot expect to rank for every single keyword by stuffing keywords onto a few pages. That approach simply does not work.
What does it involve? As a matter of fact, what it involves is the grouping and organization of keywords. You'll reduce your workload (significantly) and still create targeted, specific pages if you group your keywords in small, manageable groups. Every keyword group should do at least one of the following:
Title your page using the keyword

Incorporate the keyword into the URL

Throughout the copy of the page, use variations of the keyword

Keywords should appear in meta tags and descriptions

Include the keyword in the paths to any images and in their alt text

When linking back to the page from another page on the site, use the keyword as the anchor text
In SEO, consider keyword relevance rather than keyword density when optimizing your web pages.
Reviews
"In addition to keyword research, the Top Search Queries Tool can be utilized to pitch potential customers. This tool will let you know which keywords you are lacking."
Olivia Jackson
"It is necessary for me to develop a tool that determines which keywords are most relevant to my website and what types of traffic they generate. My experience with ETTVI's top search query tool has demonstrated that it is more efficient than any other tool I have used."
Peter Rollins
"ETTVI's top search query tool is the easiest search tool I have used and has all the information I need."
Jayden Hamilton
"In terms of keyword research, it is one of the most useful tools. Designed for SEO specialists, it's great for finding the right keywords that drive the most traffic to a site."
Valiant Morin
Frequently Ask Questions
With ETTVI's top search queries tool you can see which keywords are getting traffic to your website. This is a very helpful tool for competitor analysis as well. You can see which keywords are generating traffic for your competitors so you can work on those keywords as well.
Yes. Top search queries tool can assist you in keyword research for your project. You can check top performing keywords of your competitors and later try to create your content centered around those keywords to get the traffic.
ETTVI's top search queries tool lets you see which are your top performing keywords and bringing you the most traffic.
Yes it is free. Top search queries tool by ETTVI is completely free to use. It is easily accessible to everyone around the world. You can use it as many times you want without having to worry about paying any money or signing up.
If top search queries tool stops working immediately contact ETTVI's customer support and service. Report the problem and it will be resolved within 24 hrs.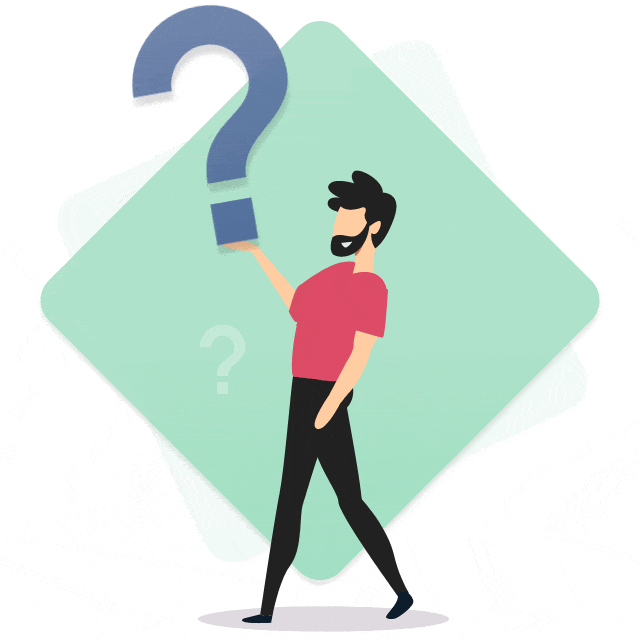 Stay up to date in the email world.
Subscribe for weekly emails with curated articles, guides, and videos to enhance your tactics.