Keyword Competition Checker
Specify your domain name and target keyword to get useful insights into your organic competitors!
Features
Quick Competitive Analysis
Measure & Track Backlinks
Calculate Website Strength
ETTVI's Keyword Competition Checker
Perform a quick keyword competitive analysis to track and examine the top-ranking websites. Enter your domain name and specify your target keyword to find out the websites which rank higher on it against your website.
ETTVI's Keyword Competition Tool will provide you with the top Google search results for any given keyword and display the rank of every website including your own.
Discover the SERPs rank of your competitor websites and discover actionable data about their backlink profiles. Check the strength score, unique backlinks, and total number of backlinks with ETTVI's multi-featured competition checker tool.
Stay competitive in SEO and outrank your competitors on your target keywords - gain strategic insights into your organic search competition with ETTVI's Competition Checker tool for free of cost.
How to Use ETTVI's Keyword Competition Checker?
Follow these steps to use ETTVI's Keyword Competition Checker:
STEP 1 - Search the Website:
Enter the domain name of your website and click on "search".
STEP 2 - Specify the Keyword:
Enter the keyword and click on "check".
STEP 3 - Check Results :
ETTVI's Keyword Competition Checker will quickly track the resources which rank higher for the given keyword. It will highlight the ranking strength of the given keyword as well as display the number of total and unique backlinks of each website.
Why Use ETTVI's Keyword Competition Checker?
Whenever you want to target a new keyword you absolutely need to check its keyword competition or keyword difficulty. It's very essential to have an overview of competitors and their strength before going into that niche - I think every SEO expert agrees with me.
But when it comes to checking keyword competition or keyword difficulty it takes a lot of time - Suppose if you have other tasks also then you can't manage them. You definitely need a Keyword Competition Checker Tool like ETTVI's - This tool can check competition for you in seconds which saves a lot of your time.
Complete Competitor Analysis
Aftering seeing the report you will have an estimate how much backlinks required to beat the competitors but if you want an in-depth backlink report then you can also use our "Backlink Checker Tool" and the strength is the authority of the site.
It will give you a rough idea about the authority of your competitor and our tool is analyzing top 10 competitors.
Accurate Results
When it comes to accurate results than ETTVI win the race. ETTVI's Keyword Competition Checker will give you most accurate results and better than other tools - Our tool also use a special AI Algorithm that allow us to measure the strength of competitors.
Everything You Need to Know About Keyword Competition Checker
The majority of internet users perform search engines on their preferred search engines every time they browse the internet. Other individuals conduct their investigations on Bing, Yahoo, Baidu, etc. as opposed to Google.com. Whether a business site or a blog, everyone seeks to achieve a higher ranking on these search engines in order to generate more traffic and eventually revenue. The result of this is that these websites seek out the assistance of our Keyword Competition Tool.
It is, however, imperative that, before using a tool that does keyword research for you, you understand in detail 'what is Keyword Research'? Researching keywords is an essential part of Search Engine Optimization (SEO) for your website. Once you have completed this portion of the process, you are halfway there. You will acquire a powerful keyword list by performing thorough Keyword Research, which when properly incorporated into your content, will place you above the Search Engine Result Pages (SERPs).
Why is Keyword Competition Checker Vital for SEO?
If correctly implemented, search engine optimization (SEO) can move a website from the bottom of a search engine result page to the top of the list. The process of search engine optimization involves two aspects: On-page optimization and off-page optimization. In On page optimizations, changes are made on your site, while Off page optimization is done anywhere else, whether you are building links, commenting, or using social media.
It is through a keyword competition checker that you are able to determine what your competitors are doing on your website. The SEO Keyword Competition Analysis is therefore very important for obtaining the first position in search engine results pages.
You will be able to discern whether you have chosen the right keyword when you have an approximate idea of the keywords with which you plan to optimize your website. Choosing keywords with a very high level of competition will make it very difficult for you to rank for this term. If this scenario is a reality, then you will need to do more and more SEO on your page. It won't matter how much you do at first.
To ensure that your site moves from its current position to the top of the SERPs, you need to understand your competition and the competitive keywords. Therefore, you would eventually emerge as a winner in the competition between search engines for rankings.
Tips for using ETTVI's Keyword Competition Tool
Now that you know what keyword competition is, you might be wondering how it works. Do keyword competition checker tools play any significant role in organic search engine optimization? What are our options for determining keyword competition? Even so, you do not know how to use our tool in the most effective way, so you could benefit a great deal from it: That is finding low Competition Keywords.
How do low competition keywords work?
A low competition keyword is a competitive keyword that has a low search volume.
How can I locate low-competition keywords?
Using our low competition finder tool, you can identify and list low competition keywords. We present you with a tool that will help you identify low competition keywords quickly, as it lists both the competitive keywords and the search volumes associated with them.
Make a list of low-competition keywords
You should create a list of low competition keywords in an Excel sheet after you've identified the low competition keywords.
Low competition keywords offer many advantages
A list of low-competition keywords is a good place to start. In this step, you should determine which keywords have a low level of competition and which keywords have a low level of competition but high traffic.
It is also highly recommended that you include a mix of high traffic low competition keywords throughout your site's content as well as high competition low traffic and low competition keywords too. Additionally, you will be able to rank for low-competition terms along with the high-volume keywords.
Reviews
"Check out ETTVI's Keyword competition checker if you want more traffic to your site or want to see what your target audience is looking for."
Olivia Jackson
"It is pretty impressive that we were able to locate keywords for clients that no one else was using, and that was also using a free tool."
Alexandra Wrench
"It is one of the best tools for researching keywords. This is a dynamic, fast and accurate tool that is ideal for SEO specialists who are looking for keywords and related terms. It has been used successfully in SEO projects and we are impressed with its efficiency."
Jayden Hamilton
"The main thing I like about ETTVI's Keyword Competition Checker is that it has all the information I am looking for in a very user-friendly format."
Valiant Morin
"My favorite keyword research tool for SEO campaigns is the ETTVI Keyword Competition Checker. Aside from its rich set of features, it has a simple to use interface."
William Truss
Frequently Ask Questions
Keyword Competition Checker is a free SEO tool that allows you to analyze your competitors on your specific keyword or check keyword difficulty of any keyword.
It takes a lot of time to analyze competitors manually - Luckily, there is a tool called ETTVI's Keyword Competitor Checker that can help you to analyze competitors in no time.
Yes, you can check the keyword difficulty of any keyword by just pasting the url in ETTVI's Keyword Competition Checker. Our tool will give in depth details about competitors of that specific keyword.
No, you don't need to pay any fee or charges for using this tool - You can also use it as many times as you want.
Keyword Competition Checker will be really beneficial in SEO - It allows you to analyze competitors of any specific keyword and tells about their strength using A.I Algorithm.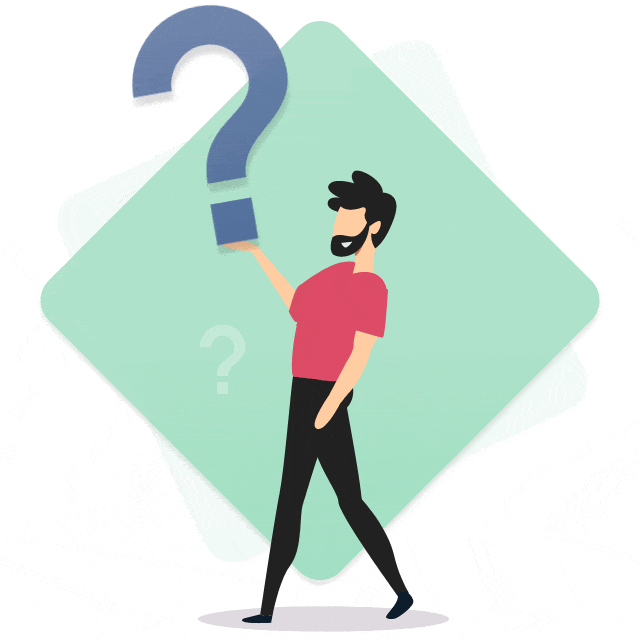 Stay up to date in the email world.
Subscribe for weekly emails with curated articles, guides, and videos to enhance your tactics.