Domain Expiry Date Checker
Know Long Before Your Domain Expires - Check Domain Expiry Date and Mark on Calender to Get a Timely Reminder
Features
Bulk Check Domain Expiration
Checks the expiry dates of multiple domains at once
Calculate Domain Age
Tells you the age & creation date of the given domains
Mark Domain Expiry Date
Adds the domain's expiry date to the calendar
ETTVI's Domain Expiry Date Checker
Easiest way to check and remember the expiry date of your domain Easiest way to check and remember the expiry date of your domain
With ETTVI's Domain Expiry Date Checker, you can check the domain age, domain expiry date, and domain creation date all together.
It's a must-have SEO tool which comes in handy especially when you are looking for new domains to buy. It takes a few seconds to tell you how old a domain is, when a domain was created, and when it will expire.
BONUS FEATURE: Our Online Domain Expiry Date Checker saves you from unnecessary inconveniences - it makes sure you remember to renew your domain long before it expires.
Leverage ETTVI's Bulk Expired Domain Checker for multiple domain name expiry check for free.
How to Check Domain Expiry Date With ETTVI's Tool?
Follow these simple steps to use our tool to check domain expiry date online for free.
STEP 1 "Enter Domain(s)"
You can use any of the following ways to enter the domain(s).
Use the text box to write or paste the URLs

Click on to fetch a file of domain names from your system

Click on to upload the domain names through an excel spreadsheet
You can use our tool for a quick bulk check domain expiration date - enter or upload a list of URLs to check the expiry dates of multiple domains at the same time.
STEP 2 "Run the Tool"
Click on "Check" to look up the expiry date of the given domain(s).
STEP 3 "Check Results"
Our Domain Expiry Date Checker will run on your command and display the following information in front of the given domain(s):
Expiry Date

Domain Age

Creation Date
You can click on "Add to Calendar" to mark the domain's expiry date on your device's calendar.
Why Use ETTVI's Tool to Check Domain Expiry Date?
Use our Domain Expiry Checker Tool to check the expiry date along with the creation date and age of multiple domains - all at once.
This is a multi-featured SEO Tool - you can use it either to check the registration info, expiration date or the age of a domain.
You know what - our Domain Expiry Checker Tool not only checks the expiration date of a domain but enables you to mark it on your calendar as well. This way, it becomes easy for you to remember exactly when you need to renew your domain.
It's indeed a quite useful tool for all the SEO experts.
Reviews
"This is very useful for me as from time-to-time I keep buying new domains and it helps me to check their registration, expiration, and age info for free. 100% satisfactory results."
Cillian Fischer
"I would recommend this tool to all the SEO experts. Because this tool works quite efficiently to check the domain expiry date. Plus, its add to calendar features is really useful for those who are handling multiple domains at a time. I have been taking advantage of this function for a while and it is really helpful."
Mal Jonathan
"All the SEO experts should make use of this tool. It works faster and more accurately as compared to other tools I have been using until now. And it comes up with advanced functionalities such as the in-built domain age checker. Overall, it is really useful and helpful. "
Phillipa Cameron
"I am so glad that I got to find this smart seo tool. The way it works is worth-appreciating. It has become so easy for me to check and mark the expiry dates of my domains on my calendar."
Alex Gatson
"Thanks to ETTVI, we got our hands on such a useful domain expiry date checker. This tool works finer and serves the best."
Helena Nicole
Frequently Ask Questions
You can lookup a domain's WHOIS details to know when it was registered and when it will expire. Anyhow, there's a more easy way to do so - you can use a domain expiry date checker tool to check domain's registration, expiration, and update details.
We can register a domain name for 10 years maximally. If a domain expires, we can renew it. In case, we don't renew the registry before a domain's expiry date for a long period then the domain registrar can enlist it in the available domain names. However, you can reactivate an expired domain anytime.
Use a Domain Expiry Checker Tool to track the registration and expiry date of your domain.
When you do not renew your domain's registration and it expires then it becomes inactive. The expired domain doesn't work until you reactivate it. You can renew a domain even after the expiration date.
Use ETTVI's tool for a quick Domain Name Expiry Check for free of cost.
You can reactivate an expired domain within one month at standard renewal rate.
Yes. You can use ETTVI's Bulk Domain Expiry Date Checker to check the expiry and registration date along with the age of multiple domains for free of cost.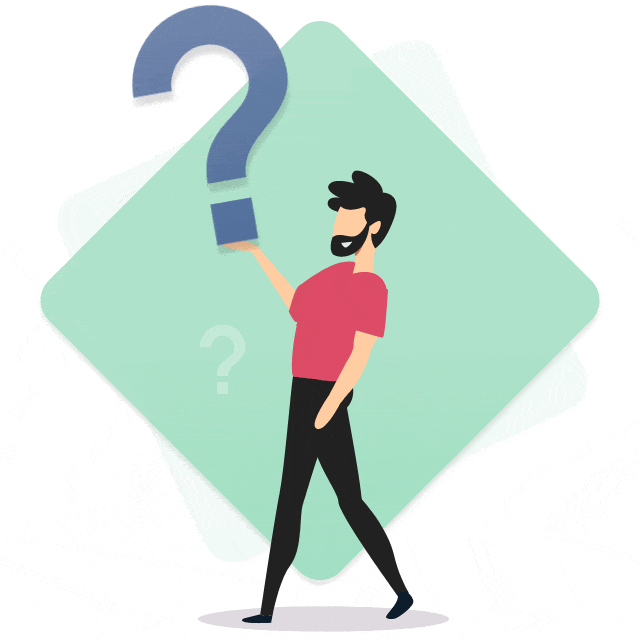 Stay up to date in the email world.
Subscribe for weekly emails with curated articles, guides, and videos to enhance your tactics.