Keyword Position Checker
Discover Your Focused Keyword's Position on Search Engine Result Pages
Features
Check Keywords Position
Track the position of your target keywords on SERPs within a few seconds
Monitor Ranking Keywords
Check the organic search positions to determine your top-ranking keywords
Perform Competitive Analysis
Discover the SERPs position of competitor websites on your target keywords
ETTVI's Keyword Position Checker
Find the keyword position on search engine results pages with ETTVI's Keyword Position Checker. Enter your website domain name and target keywords to know on which keyword you rank higher on SERPs.
ETTVI's Keyword Position Checker analyzes up to 50 search result pages to track the keyword position. Discover the ranking position of your specified keywords on Yahoo and Google SERPs in real-time. It effectively helps the webmasters to improve keyword optimization strategies.
Gain deep insights into your organic search positions to track your top-ranking keywords with this advanced SEO tool.
Perform a quick competitive analysis to find out which competitor website ranks highest on Google for your target keywords with ETTVI's Keyword Position Checker for free of cost.
How to Check Keyword Position?
Follow these simple steps to check keyword position with ETTVI's advanced tool:
STEP 1 - Enter URL
Enter your website link in the search bar.
STEP 2 - Specify Target Keywords
Enter your target keywords in separate lines.
STEP 3 - Set a Position Limit
You can check up to 500 positions with ETTVI's Keyword Position Checker. Select any of the following to set the position limit:
STEP 4 - Run the Tool
Click on "Check" to run ETTVI's Keyword Position Checker.
STEP 5 - Check Results
ETTVI's Keyword Position Checker will quickly analyze up to 50 search engine result pages to provide you with the ranking position of the target keywords.
It will highlight the ranking position of each keyword on Yahoo and Google SERPs.
Why should you use ETTVI's keyword position checker?
Keyword position checker is a remarkable addition to the long list of SEO tools being developed recently. The keyword checking tool of ETTVI provides a detailed analysis of your website's search engine performance. If the time you invested in keyword research paid off or not? And also how effective your SEO campaign was? How can you improve it in the future? ETTVI's keyword checker comes packed with various features and statistics to help you answer these questions.
Instant Search
With just a click of the mouse, the results for any particular site for a given keyword can be accessed. Upon entering all the details and clicking on the Check Keyword Rankings button, you will not have to wait longer than five seconds. With ETTVI's keyword position checker, you can see your website ranking up to 500 results on SERP. Yes, that's right our tool is able to capture a vast pool of data from multiple search engines for its users
accurate outcomes
When using our keyword ranking tool, there is no need to be concerned about inaccurate results. Among the best available tools, our Google ranking checker is sure to be accurate. You can trust this tool and cross-check the results with the official Google results.
Unlimited usage
ETTVI's keyword position checker gives unlimited access to users all around the globe. All of its features are free and require no money from users to access them. Use it 24/7 without having the need to create an account or sign in every time.
Understanding the Use of Keywords in SEO
Would you like to know how Google ranks websites by analyzing their content? A key component of the ranking process is keywords. Keywords are all terms entered into a search engine in order to locate specific information or a particular website. Keywords can be a single word such as "Laptop". They can also be a short phrase such as "Best gaming laptop?"
All your web pages will be crawled by Google's algorithm. In addition to keywords, it will consider several other factors such as content quality, authority, backlinks, and others to determine your ranking. You should do your best to determine which keywords your potential customers use in order to incorporate those keywords into your web pages when trying to improve SEO.
Before you find the right mix of keywords, keep in mind that you need to do some trial and error. It can take months for your SEO to change significantly. You should be patient during this time.
Selection of Keywords Influenced by Various Factors
It is possible to evaluate keywords based on the search volume, competitiveness, cost per click, and word count. It is important to consider these factors during your keyword selection process.
Search Volume - On average, how many times does this term appear in searches?
Competitiveness - What other sites are using this keyword, and how often does it appear in search engine results?
Cost Per Click (CPC) - When you decide to pay for digital advertising, how much would this keyword cost you?
Word Count - Do you believe that this keyword will rank higher or lower than those with a different word count?
Search Intent - What is the purpose of searching for this term? Will they be looking for information, to buy something, or will they be navigating somewhere else?
What is Keyword Position?
The keyword position of a website is its ranking in search engine results compared to other websites competing for the same phrase. It never ceases to amaze SEO-savvy website owners and marketers that they aim to capture and hold any of the three coveted top positions in search engine results for their website.
For this purpose, you must know where each keyword appears. You will then be able to develop an SEO strategy that is effective for reaching your targets. With a little effort, you can achieve each milestone, which means that you are progressing in the right direction. You should get started on that as soon as possible. What is the first step you should take? Identify your position in the rankings. This is why we have created a keyword position checker (website position checker) for your convenience.
What you can do in order to improve your site's keyword ranking on search engines:
If you do not maintain your website regularly, you may experience a decline in your site's ranking, as Google frequently updates its ranking algorithm. It would be better not to worry, but to take advantage of the following tips to increase your website's search engine rankings.
Enhance User Experience
In order to gain organic search visibility, it is imperative to provide a positive user experience. User experience and SEO work in conjunction, so focusing exclusively on one of them will not be very effective.
Improve Website Speed
Your site can be made mobile-friendly, images compressed, your server speeded up, and all code can be cleaned up to improve its page speed and customer satisfaction. Then, you should test the speed of your website.
Create Catchy Titles
Not only are title tags crucial for Google search ranking, but these are also the very first things a user views when accessing a website. So make sure the title tags are eye-catching and make them encourage users to click on pages on your site. In order to increase your search engine visibility, be sure to include your primary keyword in the title tag.
How Does ETTVI Keyword Position Analyzer Works?
We offer a keyword search position checker tool that examines a website's position for a set of keywords or phrases that are inserted through the search engine results to check the position of the website within the search engines (find keyword position with ease).
For example, if you enter any keyword and the tool provides a result of "1" then it indicates the site is ranked first on Google for that keyword in relation to the search engine you choose. If, on the other hand, the result displays "20," then this indicates the 20th position.
By inserting the appropriate keywords and domains, you can check your Google position, as well as the ranking of any website in your niche. As such, you should consider using this free keyword position checker for conducting an analysis of your own or competitors' positions. You simply enter the keywords and domain and receive accurate results immediately after clicking the "Export".
Reviews
"With ETTVI's keyword position checker, you can get results fast! My experience with it has been that it is one of the fastest rank checkers out there. It takes less than a minute for it to return ranking information for Google, Bing, and Yahoo for 10+ keywords on 500 positions that I target. This SERP tracker and keyword position checker has been very helpful to me for the past couple of weeks."
Bartosz Helano
"The ranking information provided by ETTVI's keyword position is exceptional. No other free position checker can match it. There is no doubt that this is the best tool for checking keyword positions. Using this method, the results are clean and easy to understand, which ensures that I only include relevant information for each client."
Henry Goldberg
"The keyword position checker on ETTVI makes monitoring changes easy. We need to regularly audit our website's SEO. ETTVI's keyword position checker helped to improve our search engine results, as we ran it once a week."
Hocane Aly
"Keyword position checker is absolutely an important and useful addition to the long list of SEO tools list. I can run it daily and see how my website is performing and which keywords are generating the most traffic and the best thing about it is that you get all stats and analysis for free."
Helena Nicole
Frequently Ask Questions
If you would like to know where your website ranks for a given keyword on Google SERPs then you can use ETTVI's keyword rank position checker. Enter your website's URL and a keyword and then click on "Check". You'll see the keywords on which your website ranks on SERPs.
ETTVI's keyword position checker helps a website owner or SEO expert understand how his/her website is performing and if their SEO efforts have paid off or not. If results are not as desired as shown by the tool they can adopt a new strategy to improve them.
Yes. ETTVI's keyword position checker is a free and easy-to-use tool. You don't have to spend any money to use this best website ranking checker tool.
You can access ETTVI's keyword position checker on ETTVI's website and under the "Tools'' section. The tool doesn't require any additional installation and is accessed online. Just make sure you have a good internet connection.
ETTVI's keyword position checker can be used by website owners and SEO experts to see how their website is performing on SERPs. They can see which keywords are having a better ranking and which are not and what should be done to improve ranking on low-ranking keywords.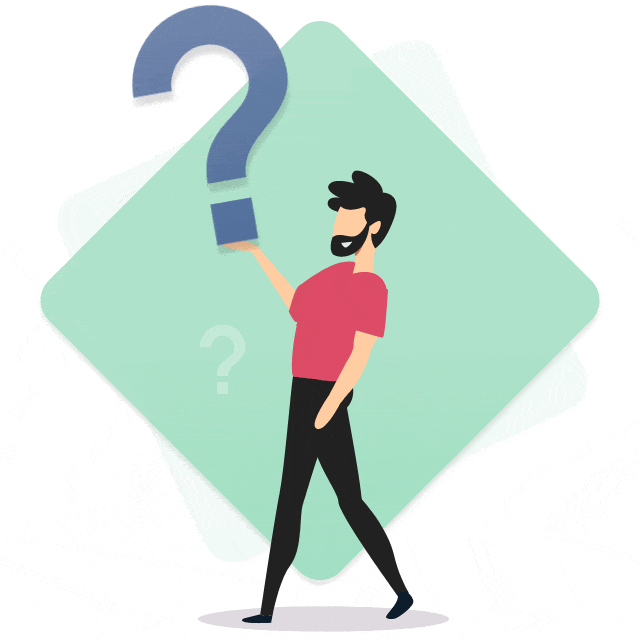 Stay up to date in the email world.
Subscribe for weekly emails with curated articles, guides, and videos to enhance your tactics.