100-KB-Image-Resizer
Komprimieren Sie Bilder, um die Dateigröße mit nur wenigen Klicks kostenlos zu reduzieren.
Functies
Benutzerfreundliches Bedienfeld
Unterstützung mehrerer Formate
Blitzschnelle Ergebnisse
Ändern Sie die Bildgröße auf 100 KB
Verwenden Sie diesen Image Resizer, um jede Art von Bild auf 100 Kilobyte zu komprimieren. Laden Sie einfach Ihr Bild hoch, passen Sie die Einstellungen an und Ihr Bild ist einsatzbereit. Der 100-KB-Bild-Resizer von ETTVI reduziert die Bilddateigröße innerhalb weniger Sekunden, sodass sie den Größenkriterien entspricht.
Von der Größenänderung eines Bildes bis zum Komprimieren von Bildern in großen Mengen erledigt das Tool von ETTVI alles nach Bedarf. Sie können es zu Ihrem Vorteil nutzen, ohne sich Gedanken über die Bildqualität machen zu müssen. Es verwendet "verlustbehaftete Komprimierungsalgorithmen", um Bilder mit 100%iger Präzision zu komprimieren.
Egal, ob Sie ein Dateneingabespezialist sind, der visuelle Daten speichern muss, ein Student, der Aufgaben hochladen muss, oder einfach nur eine Person, die Bilddateien über das Internet austauschen muss – ETTVIs Online-Größenänderung von Bildern auf 100 KB kann Ihnen helfen. Kostenlos.
Wie verwende ich den 100 KB Image Resizer von ETTVI?
Befolgen Sie diese Schritte, um ein beliebiges Bild auf eine Größe von 100 Kilobyte zu komprimieren:
SCHRITT 1 - Hochladendas Bild, um seine Dateigröße zu komprimieren
SCHRITT 2 -Klicken Sie auf Größe reduzieren, um das Tool von ETTVI auszuführen
SCHRITT 3 - Herunterladendas komprimierte Bild sofort
Warum den 100 KB Image Resizer von ETTVI verwenden?
Der intuitive Bild-Resizer von ETTVI bietet eine Vielzahl fortschrittlicher Funktionen und arbeitet effektiv, um Bilder zu komprimieren für:
Verbesserung der Website-Geschwindigkeit
Es skaliert Bilder auf eine kleinere Größe und hilft Website-Eigentümern, die Website-Leistung zu verbessern und die Absprungraten zu reduzieren. Egal, ob Sie die Bilder einer Seite oder die Bilder einer ganzen Website komprimieren möchten, die 50-kb-Bildkomprimierung von ETTVI erledigt dies mit Leichtigkeit.
Social-Media-Optimierung
Es passt die Größe von Bildern an die Anforderungen der Zielplattform oder Ressource an, um sicherzustellen, dass die Bilder in der bestmöglichen Qualität angezeigt werden. Weder die Bildqualität wird verringert, noch dauert es Stunden, um die Bildgröße zu komprimieren und zu reduzieren.
Speicherplatzoptimierung
Es passt die Größe von Bildern an, um Speicherplatz zu sparen, insbesondere wenn der Speicherplatz auf Geräten oder Websites begrenzt ist. Egal, wie viele großformatige Bilder Sie haben, der 50-kb-Resizer von ETTVI kann sie komprimieren, um die Größe in kürzester Zeit zu reduzieren.
Schnelleres Hochladen von Bildern
Es ändert die Größe von Bildern, sodass Internetnutzer den Upload-Prozess beschleunigen können. Egal, ob Sie Dateneingabespezialist, Webmaster oder Bürger sind – das Tool von ETTVI hilft Ihnen dabei, Bilder zu komprimieren und die Effizienz des Arbeitsablaufs zu verbessern.
Reviews
"This tool makes searching for similar images so easy. It takes only a few seconds to track all the images similar to the one I upload in its directory. It's really amazing how fastly and perfectly this tool works. 100% recommended."
Peter Rollins
"Good and satisfactory results. You must give this tool a try to find similar images without putting so much effort, and wasting time. It takes a moment to display visuals that are similar and relevant to the given sample. Really worth-appreciating, and recommended."
Damaris Zhang
"This tool really works well and smartly. It is so easy to use, and gives authentic results. You must use it to locate and discover any image with a single query. Totally recommended."
Andrew Simons
"What a useful tool! It is so easy to find similar images from any search engine. Kudos to the developers of this tool! It really works the best. No lagging and zero errors. 100% recommended."
Charlotte BELL
"It's so good to have a similar image finder with no delayed response. This tool is best as it processes the given data so fastly and fetches the desired results in less than a minute. 100% satisfactory and recommended. "
MURPHY BAILEY
Veelgestelde vragen
Es ist frei! Jeder, der Bilder auf eine Größe von 100 Kilobyte komprimieren muss, kann diesen intuitiven, hochfunktionellen Bild-Resizer nutzen. Es ist kein Premium-Abonnement oder eine Anmeldung erforderlich.
ETTVI's Image Resizer 100 KB supports a variety of image formats, including JPG, JPEG, PNG, BMP, and GIF. You can upload and resize any type of image file with ease.
Yes, ETTVI's Image Resizer 100 KB allows batch processing. You can upload multiple images at once to compress and resize.
No. ETTVI's Image Resizer 100 KB does not keep your images. Once the image has been resized, you can download the new file and the original file will be deleted from our server.
It is free! Anyone who need to compress images to 100 kilobytes in size can make use of this intuitive, highly functional image resizer. No premium subscription or sign up is required.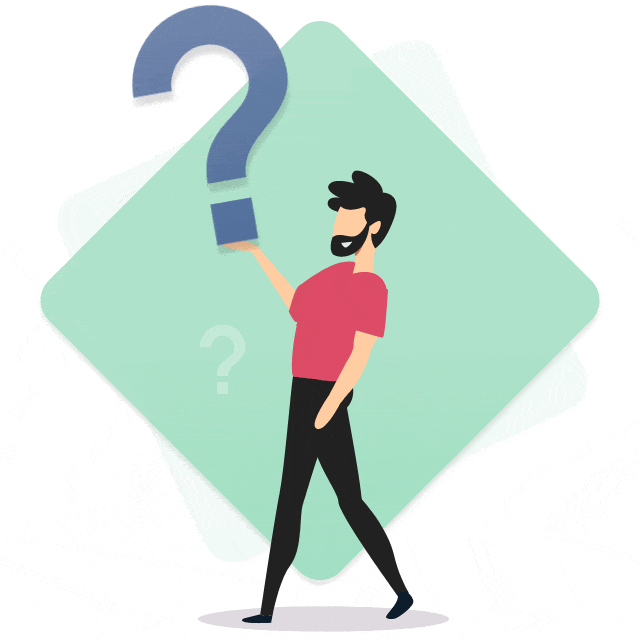 Stay up to date in the email world.
Subscribe for weekly emails with curated articles, guides, and videos to enhance your tactics.