Reverse Image Search
Search, find and download hundreds of similar images for free of cost!
Đặc trưng
Similar Image Lookup
Find thousands of similar and derivative versions of any type of image
Advance Visual Search
Enter a sample image or keyword to discover the visuals similar to it
Free Unlimited Access
Perform reverse image search regardless of any subscription fee and limit
Advanced Reverse Image Search Tool
ETTVI has developed a powerful similar image finder using which you can find all the similar, derivative, and manipulated versions of an image. This tool is based on the advanced reverse image search technology. It takes only a few seconds to fetch and display similar images.
Enter a sample image or related keyword to perform an advanced visual search which will lead you to a wide range of similar images in one go.
Using ETTVI's online similar image finder, you can easily:
Get the higher quality versions of an image
Trace every web address of an image
Locate the original creator of an image
Find all the information about an image
Detect plagiarism or duplication in an image
You can use ETTVI's without a premium subscription and account activation. It is absolutely free. Just access the tool, enter your query, and get every similar image you have been looking for.
How to Find Similar Images With ETTVI?
Follow this 2-step method to use ETTVI's Reverse Image Search Tool:
STEP 1 "Enter Sample Image"
You can use any of the following ways to discover similar images:
Fetch the Image Via URL
Insert the Image URL in the Search Bar
Select the Search Engine (Google, Bing, Yahoo)
Press the "Search" Button
Enter Any Relevant Keyword
Enter the title of the image or any keyword (relevant to the image) in the search bar
Select the Search Engine (Google, Bing, Yahoo)
Press the "Search" Button
Upload Image From System
Click the "upload icon" to Upload the Image From Your System
Press the "Search Button
STEP 2 "Get Similar Images"
When you enter the query and press the search button, the tool will provide you with a list of similar images in the following way:
Serial Numbers of the Similar Images
URLs of the Image
Images Display
Size of the Images
"Download" Button for Images
Click on "Download" to download and save the image(s) in the connected system.
A Quick Guide to Understanding Reverse Image Search
Searching for information on the web with a reverse image search is the same as searching for information using a keyword search. Through this process, you can uncover more details about the image and its subject matter. Using an online reverse image search, we can discover the following information about that image:
Identify an image's original source link
Explore the web for other uses of an image
Check the copyright status of an image
See which images are similar to yours
Due to the popularity of reverse image search, it can be an excellent source of traffic for your website. You need to optimize your images to increase their chances of being found.
How to Do a Reverse Image Search?
Using the reverse image search tool, you can conduct an image search in three different ways. With this advanced image retrieval tool, you are allowed more than one way of retrieving images. It can be done as follows:
Entering the URL of an Image
You can easily search for reverse image finder by clicking on the camera icon in the search box. This is quickly done by uploading a link to an online image or an image from your computer.
The best way to paste an image address from the Internet is to right-click on the image and select Copy Image Address. By default, the search box should be set to Paste Image URL, so the URL can then be pasted into there. Using Chrome or Firefox browsers, you can drag an image from your computer into the search box.
Chrome users can do reverse image searches whenever they encounter an image on a website. To do so, simply right-click on the image and select Search Google for Image from the menu that appears
Adding an Image to the Server
You needn't struggle any longer to search by photo, as the image reverse search utility is easily accessible for your assistance 24 hours a day.
Upload your desired image from your device's local storage to do searches with pictures on this online tool. Because this online reverse image search strives hard to make things easier for its users, it offers a drag-and-drop reverse search option. Using Google Drive or Dropbox, you can reverse image searches.
So, if you keep your picture in your cloud account, it can easily be imported to search by the view. With the help of its advanced CBIR technology, your picture will be presented with search results from top image search engines, including Yandex, Google, and Bing, after you upload it.
Searching Using a Keyword
The process is straightforward, and you can easily find images by using keywords by following just a few simple steps. By typing some keywords that you think will match the image you are seeking, you can search in our tool to accomplish this. You will receive a list of pictures related to your keyword from our reverse image finder. You can easily use our reverse image search online in a few seconds to get the most benefit.
ETTVI's Reverse image finder is best used this way. If you want, try it yourself and see how straightforwardly works to detect and display similar images.
What are the Limitations of the Reverse Image Search?
The search engine needs to index an image before it can locate it. Some photos have yet to be indexed by the search engine and thus, reverse image search technology cannot find them. After all, the owner might have decided not to let the search engine index the images for a reason.
Moreover, some image formats, such as TIFF files, and images with dimensions over 8000 x 6000 pixels, may not be supported by the service at the time of writing.
Whether you perform reverse image search online via a search engine or simply use a similar image finder tool, there will be such limitations in either case.
Why Reverse Image Search is Important?
By using reverse image search, you can find exact copies of an image and related images by recognizing the subject within. There's a lot more to what it can do and why it is important, especially for graphic designers and bloggers.
Firstly, it may present several similar images that may contain some exciting information attached to them. An excellent example of this would be when you take a picture of an insect or plant whose name you don't know. There's a good chance that a few images with the same name in their descriptions will appear in a reverse image search if many similar images show this subject.
As a second feature, you can capture images in the app and perform a search directly from it rather than uploading them separately. When someone captures a product photograph, such as a guitar or a book rank, they can expect to find matching images with more information and possible places to purchase these products online. Moreover, you can specify whether you want the app to translate text, search for products, etc.
If the tool or search engine correctly recognized the image's subject, it may display the respective image in a separate Knowledge Graph box. Further pictures and information may be provided in this manner.
Reverse image search is used for so many reasons. Whether you are looking for related images to your picture or want to know its copyright status, this technology will provide you with them all.
Reviews
"This tool makes searching for similar images so easy. It takes only a few seconds to track all the images similar to the one I upload in its directory. It's really amazing how fastly and perfectly this tool works. 100% recommended."
Peter Rollins
"Good and satisfactory results. You must give this tool a try to find similar images without putting so much effort, and wasting time. It takes a moment to display visuals that are similar and relevant to the given sample. Really worth-appreciating, and recommended."
Damaris Zhang
"This tool really works well and smartly. It is so easy to use, and gives authentic results. You must use it to locate and discover any image with a single query. Totally recommended."
Andrew Simons
"What a useful tool! It is so easy to find similar images from any search engine. Kudos to the developers of this tool! It really works the best. No lagging and zero errors. 100% recommended."
Charlotte BELL
"It's so good to have a similar image finder with no delayed response. This tool is best as it processes the given data so fastly and fetches the desired results in less than a minute. 100% satisfactory and recommended. "
MURPHY BAILEY
Câu hỏi thường gặp
Reverse Image Search is best marked as a content-based image retrieval (CBIR) query technique that enables the users to find the similar and derived versions of an image.
ETTVI's tool or search engines that have an in-built Reverse Image Search Capability can help you to:
Track the main source of an image
Get the higher quality versions of an image
Track every web address of an image
Locate the creator of the image
Get all the information about an image
The easiest way to find similar images (from any search engine) is the use of a tool that uses Reverse Image Search technology.
Connect with our tool to find similar and derivative versions of any image with a single click.
You can search for similar images by entering the URL of the sample image, uploading the sample image or by adding a keyword relevant to the sample image.
The following features make ETTVI's Reverse Image Search Tool best:
Quick Similar-Image Lookup
Extensive Visual Database
One-click Search
High-quality Results
Yes. You can use ETTVI's Reverse Image Search for free of cost (No account activation or subscription is required).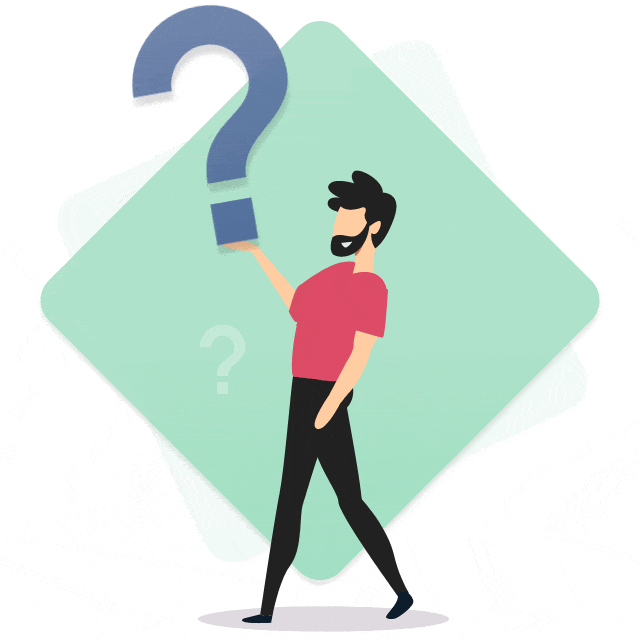 Stay up to date in the email world.
Subscribe for weekly emails with curated articles, guides, and videos to enhance your tactics.